Why You Should Get a Builder's License in Australia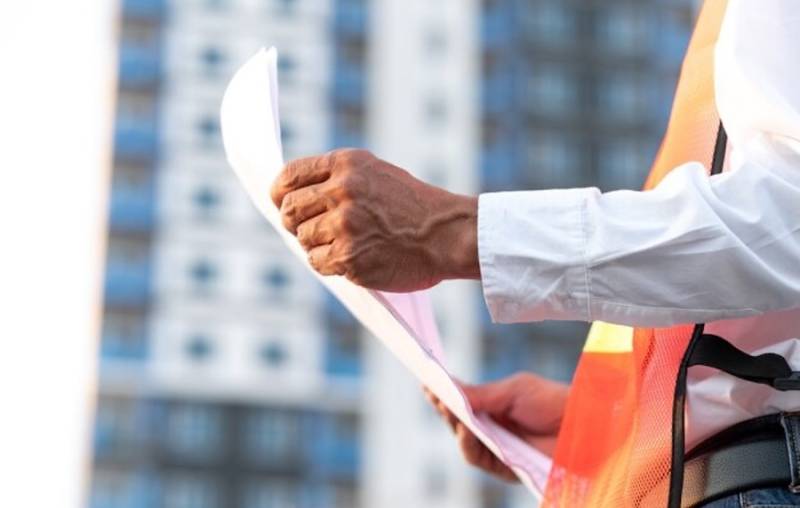 In Australia, you need to get properly licensed if you want to perform certain building jobs and take on construction projects in your local area and state. You must make an application to the relevant authority in your state to get your builders registration, which can allow you to work in both residential and business real estate properties in the country.
The builder's registration only applies to you as an individual and not to your business enterprise. It is particularly important that you are properly registered if you plan to take on the bigger projects. If a building project will cost more than $10,000, then you can't do it unless you are registered and have your builder's license in hand. This is why a builder license is essential in Australia.
Building and construction projects require some kind of permit no matter the cost of the project to prove that you have the requisite technical qualifications, knowledge, and skills. If you don't have one, then you are not approved to do the work.
Some states and territories in Australia also require you to participate in Continuing Professional Development (CPD) to maintain your license or registration.
Benefits of Builder's license: Top Reasons to Register for a Builder's License
Admittedly, getting a builder's license involves quite a bit of effort on your part. But you will ultimately be grateful in the end that you registered and became a licensed builder.
Some of the top reasons why you should register for a builder's license in Australia, if you want to start your building and construction business and watch your building enterprise grow, include:
It is a legal requirement – To perform building work legally, you need to have a builder's license. If you undertake projects without the requisite builder's license, then you risk substantial fines that may jeopardize your building business altogether.
It gives clients peace of mind - There are many shoddy builders in the industry nowadays. You want to distinguish yourself from them and establish yourself as a trustworthy builder and not be labelled as one of the shady ones. The way to do that is to become a licensed builder. Having a good reputation is very important to win over clients and partners and thrive in this sector. Consumers nowadays also keep up-to-date with building laws and expect that builders are properly licensed and registered.
You keep up with the competition – As you probably already know, the building and construction industry is incredibly competitive. As such, you need to do whatever you can to keep your business competitive in order to get your fair share of the pie. If you are up against another contractor and they have a builder's license, then you can be sure the customer will choose your competitor no matter how good your skills and expertise are. So, to compete effectively in the sector, you need to become a registered builder.
You will get more work – This is particularly true when it comes to the larger, more lucrative building and construction projects all across Australia. Contractors and sub-contractors will not want to talk to you if you don't have a proper builder's license. This means you'll be missing out on contracts if you don't get registered so that everything is above board and legal. Getting a builder's license is the way to ensure you get more work (including building consultancy work) and are able to compete effectively for the best jobs.
Types of Builder's License You Can Get
First of all, in order to register and get a builder's license, you need to figure out in which category/class you'll be working in your state or territory.
There are different types of builder's registration licences that fall in different categories/ classes/ sub-classes that you can apply. In Victoria, for example, types of builder's licence classes include:
Domestic builder (Limited and Unlimited)
Commercial builder (Limited and Unlimited)
Demolisher (Low rise, Medium rise, Unlimited)
A person registered in a Domestic Builder Limited class can only do certain types of domestic building work, like glazing or carpentry. So, take time to determine the class of builder's registration you want to apply.
The process of registering for a builder's licence varies across categories and states. In Victoria, the process of builder's registration typically follows the following steps:
Image source: Victorian Building Authority.
You'll need to meet certain minimum requirement for registration, depending on the state/territory you are in and the registering authority in that state. In Victoria, for example, the Victorian Building Authority (VBA) regulates the building industry and registers building practitioners.
In in Queensland, the process of getting a builder's licence is managed and regulated by the Queensland Building and Construction Commission. And in New South Wales (NSW), the process of getting a builder's licence is managed by the NSW Department of Fair Trading. Determine which body regulates registration in your area.
Generally, when registering for a builder's licence, you should have at least three years of experience behind you in a full-time position, and be able to provide proof of that to the registering body. The relevant department will check, so make sure you are honest in your application.
Good luck!