Emergency Remodeling: It's Easy If You Do It Smart for Home or Business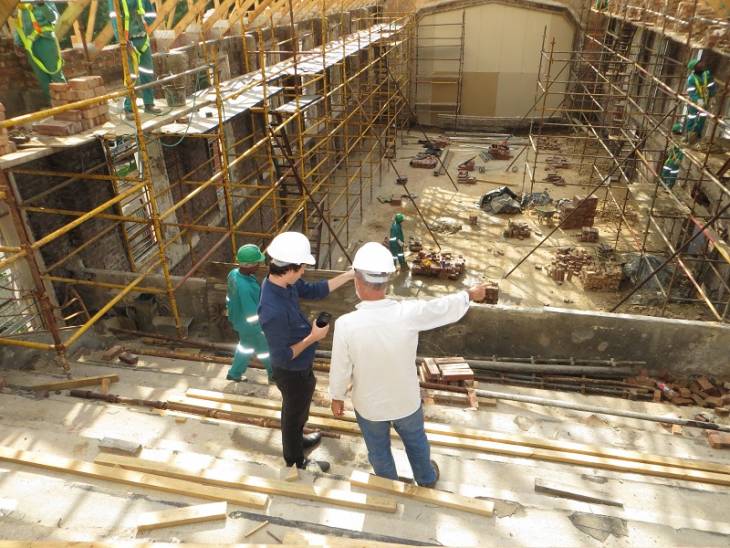 Accidents happen and things can go array at the drop of a hat. A broken pipe, a flood, or even a fire can be the cause of great damage to your house.
When that takes place, the issues are usually so big that you need to remodel an entire space of the house or maybe the whole place.
That can be incredibly stressful and costly, which is why it is important that you are prepared for such an event.
Build a List of Contractors
When you first moved in, you probably had to do some small or large remodeling to your place. If you're happy with the results, keep the contact information for those people.
Finding good contractors is not always straightforward and, ideally, you will work with someone you know. If this is not the case, then you can ask around neighbors or relatives to see if they know someone they would recommend.
The idea is that you have the contact of reliable contractors before you need them. That way, finding someone to call will not be an issue when you need them due to an emergency.
Another option is looking for references online. Different sites provide reliable information and there's nothing like having other people's reviews as a guide before you choose a contactor.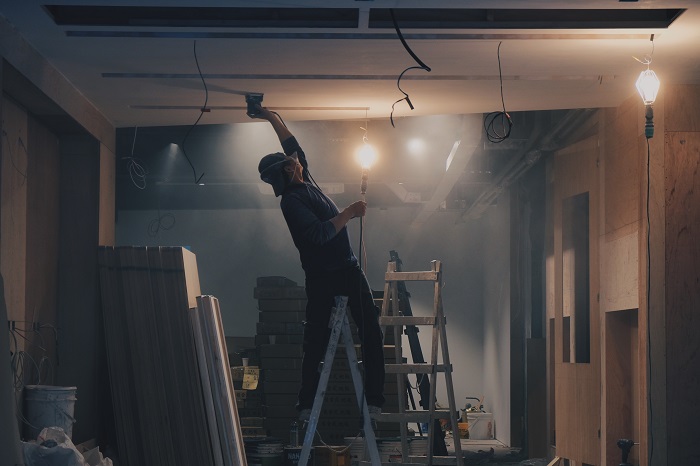 Go the Extra Mile
When it comes to getting help during such an emergency, you should undoubtedly go the extra mile. One way to do this is to make sure the people you have on your list of emergency contractors have a 24-hour emergency service. That way, you can get their help as soon as possible.
Another additional step is writing the numbers down not only on your phone, but also on a notebook. Get their phone number and business address and write it down somewhere. That way you will have a backup in case the cell phone signal goes down.
Another extra step you can go on this point is to always keep several contact details and phone numbers of other reliable contractors. In case of a massive storm or another natural emergency, you will find that contractors will get busy quickly. It's better to have different options just in case.
Insurance
It's better to have insurance cover and not need it than to need it and not have it. That's precisely why you want to make sure your house and business premises are as protected as possible.
Getting house insurance will allow you to keep calm and find quick solutions in the event of an emergency and need for remodeling.
Make sure you read all the fine print, though. Insurance companies will make sure your claim is compliant with everything they need before they cover any damages.
Shop Around
Also, before insuring your place, you should shop around a little and find the option that works best for you. Not all insurance companies offer the same options and terms, so you must find the one that tends to your needs and is affordable for you.
Also shop around when it comes to contractors. If you have different providers on your list, try to get an estimate from all of them. The idea is to get quality work without breaking the bank.
Communicate Openly
Not even the best contractor will be able to read your mind. You need to express what you want clearly. Ask any questions you might have and be on the lookout as the work takes place.
If something is not to your liking, you must speak up. After all, this is your house and it's the place where you and your family will be spending a great part of your time.
Even once the project is completed, you will need to go around the entire area with the contractor. This way you'll make sure you are checking every detail and you will be able to talk it over if something is not as it should be.
Have an Emergency Fund
Having an emergency fund is one of the most important things you can do. This applies to life in general and your home.
Most people have an overall emergency fund but it's advisable to create a specific home or business emergency fund that will allow you to effect a quick response to any emergency repairs you might need to make.
Most people end up using their credit card, which only adds up to the cost if you are not able to pay it right away. Therefore, it becomes a larger debt than it should be. But how much should you set aside in case of a problem?
It has been estimated that saving 1-3% of the approximate value of your house is the way to go.
In conclusion
Having to do emergency remodeling can be a headache, but you can make this process easier by having your list of contractors, getting house insurance, and creating a home emergency fund.
Being prepared is key when it comes to managing emergencies.

You might also like...