Unlock the Magic of Mexican Style in Your Home Décor and Design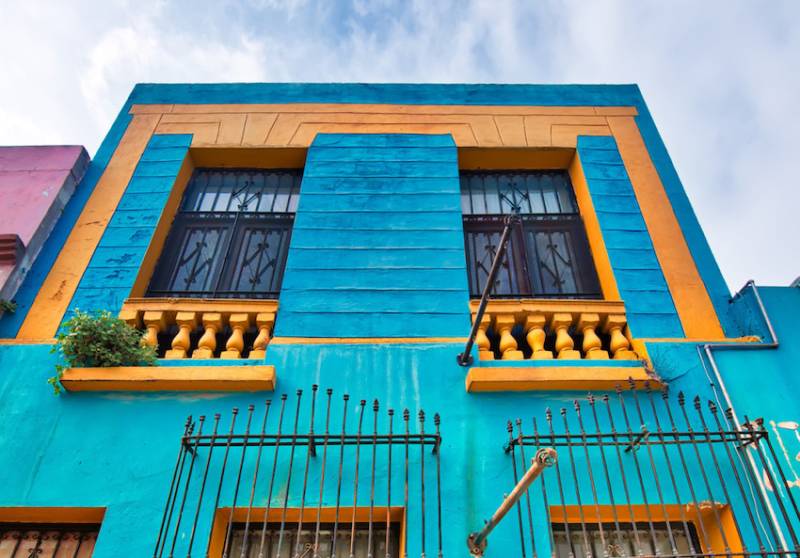 Do you have a dream home? All homes have their unique features, but some of the most stunning features incorporate Mexican-style décor and design. If you're planning on remodeling or building a new home and you are considering different home décor trends, then you'll find value in this article.
Mexican style in home décor and design is a great way to add flair to your home. This decorative approach is characterized by bold, bright colors, earth tones, and elaborate patterns. As such, it's not just for use in your living room or dining room — it will work well in any room in your house.
Just like the Mexican culture itself, Mexican style in home décor is vibrant and colorful. When you're thinking about how you want to design your new home or remodel your old one, you'll find that this exotic, vibrant style can breathe new life and color into your home — making it a home you can be proud of.
Elements of Mexican Style
Some key elements of Mexican style you can incorporate into any home to enhance and transform it into a dream home include:
1. Colors
Bright colors are a staple of Mexican design. You'll frequently see shades of red, yellow, and blue in Mexican homes, but they aren't afraid to mix it up with other hues as well!
If you want to add a pop of color to your home without overwhelming it, try using one piece as an accent instead.
2. Patterned
Brick is commonly used as an accent material in Mexican homes. You can create the same effect on your walls by painting them brick red or using wallpaper with a brick pattern.
3. Stucco
Stucco, a fine plaster used for coating wall surfaces or molding into architectural decorations, is another popular accent material in Mexican homes.
You can also find stucco wallpaper at most stores that sell home decorating items, or you can make your own by using plaster of Paris mixed with acrylic paint and water. Apply this solution over drywall and let it dry overnight before peeling off the paper backing to reveal your design.
4. Flooring
Tile floors are another traditional element of the Mexican style that will add interest and color to your space.
If you don't want to use tile for your entire floor, try using it in one room as an accent piece or focal point.
5. Paint
The walls in Mexican homes are often painted with vibrant colors like reds and yellows. If you'd like to create a similar look in your home, consider painting an accent wall or two instead of the entire room.
You could also paint one wall a bright color while keeping the others neutral, if you're not ready to commit fully just yet.
6. Hand-painted Wall Art
Another common element found in Mexican homes is hand-painted wall art. This type of art has been passed down through generations and continues to thrive today because it reflects our culture so well — it represents love for family, enjoyment of life, and gratitude for all things good in life.
7. Wooden Furniture
The furniture used in Mexico is typically made from wood and has beautifully carved designs on them. The wooden furniture adds a rich texture to any room and brings warmth into the space.
It's best to choose pieces with simple designs so they don't overpower other decor elements in the room. If you want something more ornate, try incorporating them into an accent wall or use them as part of an art display instead of placing them directly on top of your floors or tables where they'll take up more room than necessary (and possibly scratch them).
Mexican Style in Different Rooms of Your Home
Some ideas on how to incorporate and bring the magic of Mexico style into different rooms in your home include:
1. Bathroom
A bathroom is usually one of the most important rooms in any house because it's where you can relax after a long day at work or school.
To make your bathroom more inviting and relaxing, add some Mexican-style decorating elements, such as colorful tiles on the walls or flooring area.
If you have enough space in your bathroom, you can even install a Mexican tiled shower wall or bench seat so that you'll feel like you're soaking in an outdoor garden when taking a shower or bathtub.
2. Kitchen
Mexican-style decor can work well in your kitchen because it's colorful and fun. You can use paint on the walls or cabinets for a colorful look, or try using stencils instead of paint for an even more intricate design.
If you want something more subtle, consider using accessories such as baskets filled with flowers or other plants to give your kitchen some personality without being too flashy or distracting from other things going on in your kitchen at any given time.
3. Living Room
The living room is where everyone congregates and socializes. You can bring out all of the colors of the Mexican flag!
Use bright colors like reds, greens, and blues to create a bold look in your living room. Then incorporate some leather accents like chairs or ottomans for added texture.
4. Dining Room
When it comes to dining rooms, think about the way your table setting looks. If you have a formal dining table, try using bright colors on napkins and placemats instead of using placemats under plates.
If you have an informal dining table — think about using different textures like burlap or woven grasses in place of cloth napkins.
5. Bedroom
In the bedroom, you want to create a relaxing atmosphere for sleeping at night. This means incorporating soft colors like cream or white together with colorful accents like cactus plants or blankets.
You could also add some unique lighting effects like string lights or candles for an extra touch of romance!
In Conclusion
Mexican style, both on the interior and exterior, is full of vibrancy, color, and creativity. The warmth this style exudes is exciting, comforting, and inviting.
Whether you prefer your home décor style more traditional or contemporary, you can easily infuse Mexican style and magic into it to achieve what you want and create your dream home.