Content Marketing Tips for Financial Advisors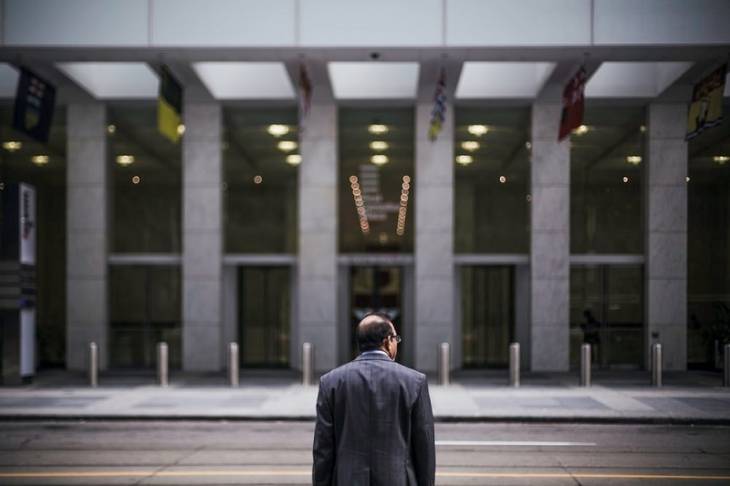 Working as a financial advisor can be a rewarding venture, but this does not come easy. Living at a time when the industry is getting more competitive, you will need to learn how to maneuver the niche and get the best out of your efforts. 
While financial advisory has hitherto thrived through traditional advertising, the tide seems to be changing. If you are looking to stay afloat, you are better off opting for less competitive and highly rewarding strategies. One of these is content marketing. 
If you are looking to attract and easily convert customers in your niche, then content marketing is the way to go. However, this may be easier said than done. 
To succeed in content marketing, you will need to master industry best practices, strategies and tricks to make it.
Master Industry Best Practices, Strategies and Tricks
Here're are some crucial tips in that regard that will go a long way in helping you sail through content marketing as a financial advisor:
Be proactive in your marketing efforts
Most financial advisors tend to believe that content marketing works best when approached on a 'need only' basis. They would only create new content when promoting a new product/service or when a specific need arises. 
That defensive approach will only work to hurt your efforts in the long run as it gives the impression that you are only interested in selling rather than offering real-life solutions. For instance, if you are providing financial services unsecured business loans, you would want to add value and improve the overall well-being of your customers without necessarily looking desperate for sales.
Your proactive approach may come in the form of regular podcasts, blog articles, videos, and eBooks in your niche. You want to focus more on your niche in general during this marketing period and less about your specific product or service.
Remember to be more educational and less 'salesly' while at it.
Stay up to date on your topics
The financial industry is a rapidly growing niche and new ways of doing things get updated every other day. As a financial advisor, you want to stay on top of things by ensuring that your topics during your content marketing efforts are current and relatable.
Remember, you are always accountable to your customers who hope to get live updates and practical advice about their money.
Financial advisory is not just about giving tips and advice for the sake of it; these tend to become redundant with time. As such, you need to keep up with the tide by following the market trends. This keeps you in a better position to advise your customers on how these affect their finances.
Consistency wins the game
No matter how updated or knowledgeable you are on financial issues, the same can easily be watered down if you are not consistent in your marketing efforts. 
To stay in touch with your customers, you would want to keep things flowing. This can only be possible if you create a practical content schedule. Whether you are planning to share information through newsletters, blog posts, or email, have in place a workable schedule that can always keep your potential clients expectant.
Talking of consistency, you do not want to forget about keeping your website in sync with your frequent updates. For instance, your testimonials page needs to project real and frequently updated views and opinions about your company and its services.
To be on the safe side, consider engaging modern scheduling tools that will send you a notification when the time to make an update is due. This will help you strike a chord with your clients through constant, engaging content.
Stay true to your mission and vision statement
A company's mission and vision statement is a window through which the rest of the world can judge its objectives. As a financial advisor, you would understand how important it is to build trust.
You expect your customers to trust you with their financial endeavors. As such, more than anything else, you need to walk the talk and stay true to your company's objectives. Your tagline should not just be a statement made for the sake of it; make it practical and relatable to your customers.
You can easily make this possible by incorporating the same in your content marketing endeavors. You want your clients to have a particular perspective on your ability and reputation.
So why not take advantage of content marketing to instill the same in their subconscious?
Personalize your engagement
There is a notable decrease in media consumption and consumer buying patterns, no doubt. What does this tell you? It can only mean one thing; appealing to personal interests takes the day.
As much as this may be a new concept, it is slowly taking shape and will be here to stay. Take your time to understand your customers on a personal level. This is especially so in terms of their financial journey and plans for the future.
The ability to identify the various stages of your customer's financial circle is what will set you apart.  Stay ahead and tailor content that will appeal to each of these stages.
Think SEO, think link-worthy content
Let's face it; Google alone can easily make or break your business. Appreciating the fact that it controls about 85 percent of search traffic, you will realize the need to focus more on your SEO efforts.
Unless you are more inclined to paid search advertising, you have no option but to optimize your content well enough to rank better on Google's SERPs.
There are, obviously, various strategies you can adopt to rank, but the most important in this case would be the art of creating worthy content. Come up with rich content that any reader will be itching to share with friends.
By offering tangible value, other businesses and sites will be inclined to link to your content.
You are not an island; create networks
Being a financial advisor doesn't mean that you are a know-it-all on matters finance. You may be a pro in creating content but deficient in marketing.
As a rule of thumb, always find ways to curate and collaborate with businesses, professionals, and personalities that matter in your niche.
Talking of collaboration, your content marketing efforts can only become potent if you have the right tools to track and analyze data. Collaborate with digital marketing agencies that offer website metrics and data analysis services. This will help you understand how best your efforts are bearing fruit and improve accordingly.
On the other hand, you may see the need to collaborate with other bloggers and look at the possibilities of working on guest posts and such other effective modes of growing your brand.
In conclusion
The secret to making it in your content marketing as a financial advisor is identifying the challenges faced by your potential clients and helping them solve that. This is about their most sensitive area; finances, and you want to remain not only trustworthy but also transparent and valuable in your advisory.
Focus more on building personal relationships by working on your prospects' pain points. Remember, your content marketing endeavors should not be geared towards pitching your financial services directly. Instead, you are looking to offer value.
By doing so, you will not only be nurturing trust but also building brand awareness and eventually increasing your conversion rates.