Massive Trends in Digital Marketing You Cannot Afford to Ignore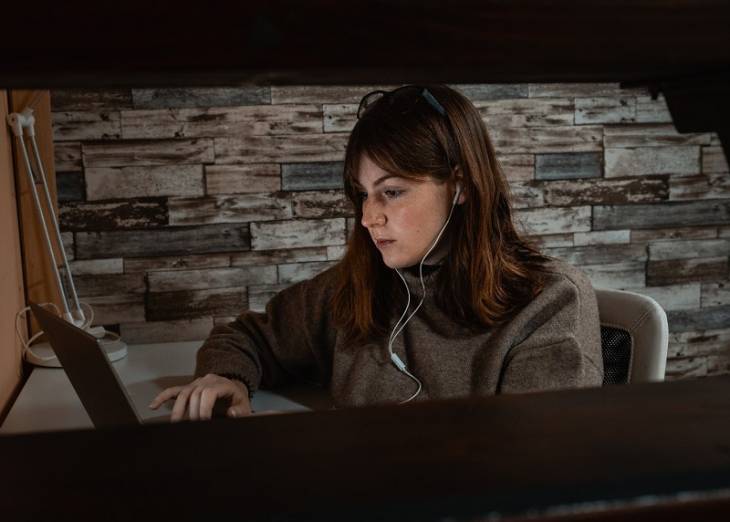 In past years, a company needed only a website and a Facebook page to promote its brand. Whereas now, it is entirely different.
In the present world, digital marketing plays a vital role in endorsing brands and businesses. To build a more reliable connection with the target audience, marketers are flocking into various social media platforms. Many brands are leveraging different new trends to enhance their visibility among the people. No matter what content you post, if you aren't keeping up with the current trend, it is hard to stay engaged with the target market.
As we all know, the digital marketing landscape is evolving rapidly. These rapid shifts highlight the significance of analyzing the right trends to jump on. Many brands lack a robust online presence as they do not stay up with the current trends. Finding the right marketing strategy you can enhance your brand awareness and generate more revenue for your business.
If you aren't going to adapt to the trends, then you will stay behind your competitors. This article will check out six digital marketing trends that your brand cannot ignore to help you stay up to date with current trends.
1. Video Content Marketing
Video content marketing is the most significant trend that you cannot ignore. According to a study, 72% of businesses improved their conversion rate by leveraging video marketing. By another survey, 52% of consumers are confident about purchasing a product online after watching its videos.
These statistics show how videos are playing a vital role in building engagement and advancing product sales. You can drive a higher rate of involvement in utilizing a video marketing strategy.
Currently, there are various kinds of video marketing strategies that are gaining popularity among the audience. Some of them may include:
Live Video
Behind the scenes video
360 Degree Video
Time-Lapse Video
2. Visual Search
After the video marketing strategy, next comes the visual search. Visual content helps your brand to take the user experience to another level. In the past years, we used to search for content by typing the relevant text in the search engine. But, nowadays, people can upload a picture and get more specific information.
According to research, on Pinterest, there are over 600 million visual search results each month. In another study, there are about 19% of visual searches on Google. It shows how visual searches are advancing their popularity among the audience.
Currently, various kinds of social media platforms dive into the visual search bandwagon. Some of them may include:
Pinterest Lens
CamFind
Google Lens
Bing Visual Search
3. Social Media Stories
Stories began from Snapchat. It is the most engaging strategy that helps the brands to stay connected with their target audience. After Snapchat, social media channels such as Instagram and Facebook also began optimizing this strategy.
Later, Youtube launched its story format in its style named Reels. These stories stay on the platform for only 24 hours. Hence, businesses can leverage social media stories to convey hot topics to their target audience.
Social media stories have various benefits such as enhanced engagement, cost-effective strategy, drives higher traffic to your website, and increases your brand awareness.
At present, people leverage social media stories in many ways. Some of the ideas may include:
Utilize polls
Embed your website links
Leverage geo-filters
Add location tags
Add mentions
Include Call-To-Action
4. Influencer Marketing
Nowadays, influencer marketing is one of the powerful techniques to connect with your target audience. The influencers may be celebrities or personalities who have a vast number of followers on various social media platforms.
According to a study, 63% of consumers trust influencer's recommendations in purchasing products rather than what brands promote. In another study, 58% of consumers bought a product due to an influencer's suggestion for the past six months. These statistics show how beneficial it is to leverage influencers for promoting the brand's products or services.
Influencers are not only an emerging trend in today's world but also an effective strategy for marketing. Currently, influencers are of various types. Some of them may include:
Micro-Influencers
Macro influencers
Mega influencers
5. Interactive Content
In recent times, one of the most engaging forms of marketing trends is interactive content. Interactive content replaced the traditional text-based content with dynamic, engaging content that provides immersive user experience.
According to a study, 91% of consumers search for interactive content. Users like these types of content as they are more likely to connect the audience with the brand products and services.
Interactive content plays an essential role in generating higher revenue for the business. There are various types of interactive content. Some of them are:
Polls and quizzes
360 Degree videos
Augmented reality advertising
Embedded calculators
6. Social Commerce
Currently, social commerce is playing an essential role in maximizing product sales. Many people may get annoyed by switching apps to purchase a product. Some people may even not trust to buy a product from an unknown store.
After the revolution of social commerce, people are willing to purchase products instantly as they do not need to shift into any other e-commerce site. Instead, they can buy a product from the social media platform itself. Facebook and Instagram are encouraging brands to publish shoppable posts to connect with their customers.
According to a study, 90% of consumers actively follow the shoppable posts of brands. Another research shows that most of the consumers on the Instagram platform may visit the business profile daily to check out the shoppable posts. These statistics show that social commerce is proving as a golden opportunity for brands to enhance their business revenue.
Nowadays, social commerce or shoppable posts are proving to be a powerful tool for brands. As well as know that social commerce has various benefits. Some of them may include:
Users can have a straightforward shopping experience.
Brands can reach their target audience with ease.
It shortens the sales funnel process.
Consumers can get easy access.
Bottom Line
Currently, the digital marketing landscape is undergoing drastic shifts. We've highlighted some of the emerging trends in digital marketing, but there are still more trends that you shouldn't overlook.
In this competitive world, businesses have no time to follow the same old strategies to connect their target audience. The younger generations are looking for new and exciting ways of brands. If you aren't trying out the trending marketing strategies, don't worry.
It's the perfect time to dive in!

You might also like...