Companies People are MOST Curious About their Working Environment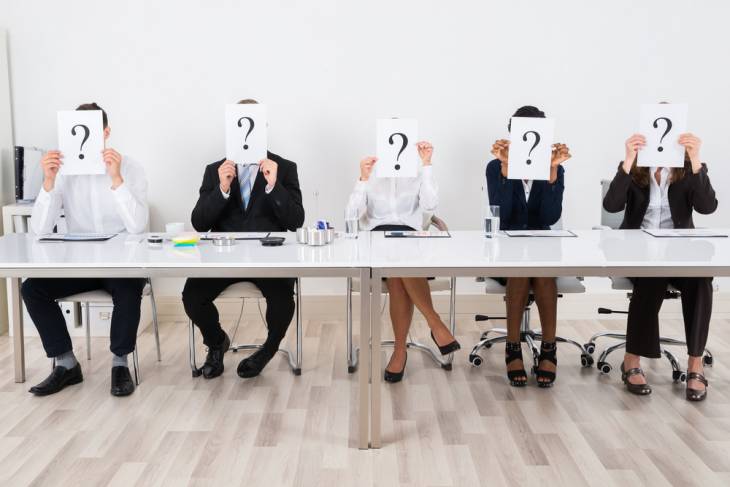 Photo: Andrey_Popov / Shutterstock.
Finding a job is undoubtedly a difficult process and one that many of us want to get right – ideally find a job role where the work is challenging yet enjoyable and there are genuine opportunities for personal development and progression.
Whilst before the internet it was hard to grasp what any given company's culture and working environment was like, online portals such as Glassdoor have now opened that window to prospective job seekers and candidates.
Interested in the labor market, MoneyTransfers.com commissioned a study that utilized the online analytics tool Ahrefs to discover which companies' employee reviews potential job seekers and candidates are most checking for on Glassdoor.
It turns out Amazon Inc. is the company that people are MOST curious about its working environment.
Results & Analysis from the Research
There have been numerous reports in the media about Amazon.com's work culture and many stories about its billionaire found, Jeff Bezos. Bezos saw his fortune grow considerably over lockdown and recently blasted into space on own rocket, even as some Amazon warehouse operatives have reported earning a mere $12 per hour. It seems all this media hype has influenced people's interest in the giant e-commerce company.
Amazon is in the number one spot of companies that people are most curious about its working environment. There are an average 7,500 global online searches per month from individuals checking employee reviews to discover what it is really like to work at the e-commerce juggernaut
Accenture is in second place with an average 5,100 worldwide online searches a month from interested applications who want to assess how former and existing employees felt/feel about working at the consulting giant based on their own personal experience.
Elon Musk's Tesla features in fifth position, as there are an average 2,300 global monthly online searches from individuals keen to find out what it is like to work for the electric vehicle and clean energy innovators.
Deloitte (3,700), Goldman Sachs (1,900), KPMG (1,800) and Morgan Stanley (1,700) rank as some of the other prominent company's that prospective applicants are eager to check the first-hand working experience of former as well as existing employees. It is perhaps no surprise that people are curious about these banking and finance titans as they are often associated with long working hours and intensive workloads.
Below is a complete list of the top 15 companies that people are most curious about their working environment.
Top 15 Companies People Are Most Curious About
People are MOST curious about the working environment of THESE companies

Rank

Company

Average Global Monthly Online Searches for the Company's Employee Reviews

1.

Amazon

7,500

2.

Accenture

5,100

3.

Deloitte

3,700

4.

Capgemini

2,600

5.

Tesla

2,300

6.

Microsoft

2,200

6.

Tata Consultancy Services (TCS)

2,200

7.

Cognizant

2,100

7.

Facebook

2,100

7.

Salesforce

2,100

8.

Vmware

2,000

9.

Revature

1,900

9.

Goldman Sachs

1,900

9.

Infosys

1,900

10.

KPMG

1,800

10.

Oracle

1,800

11.

Aerotek

1,700

11.

Morgan Stanley

1,700

11.

IBM

1,700

12.

Publicis Sapient

1,600

12.

Mphasis

1,600

13.

PWC

1,500

13.

Wipro

1,500

13.

Apex Systems

1,500

13.

Doordash

1,500

13.

Apple

1,500

14.

Capital One

1,400

14.

Humane Society of the United States (HSUS)

1,400

15.

Cisco

1,300

15.

Bluebird Bio

1,300

15.

Alphasights

1,300

15.

Nagarro

1,300

15.

EY

1,300

15.

Bloomberg

1,300

15.

Mckinsey

1,300

15.

Northwestern Mutual

1,300
Methodology for the Research
MoneyTransfers.com established Glassdoor as the most recognized and trusted website when it comes to platforms that provide current as well as former employees the opportunity to leave feedback based on their personal experience of working at a respective company.
MoneyTransfers.com utilized the keyword 'Glassdoor' and inserted it into the Ahrefs database to see which companies are being searched for most online alongside the keyword 'Glassdoor,' such as 'Amazon Glassdoor.' The company went through the data and identified the 15 companies that are most being searched online by prospective job seekers/candidates alongside the keyword 'Glassdoor.'
The 15 top companies were then ranked from highest to lowest based on average global online searches for respective '[company name] Glassdoor'. MoneyTransfers.com did account for individuals searching for the same thing online but in different ways, such as 'Amazon Glassdoor', 'Amazon reviews on Glassdoor', and 'Glassdoor reviews Amazon'.
All online search volumes figures/values in the research represent global figures and are all monthly averages. Data was correct at the time of collection/analysis but is subject to slight fluctuation due to changes in online search intent from internet users.