Business Efficiency Tactics You Should Not Ignore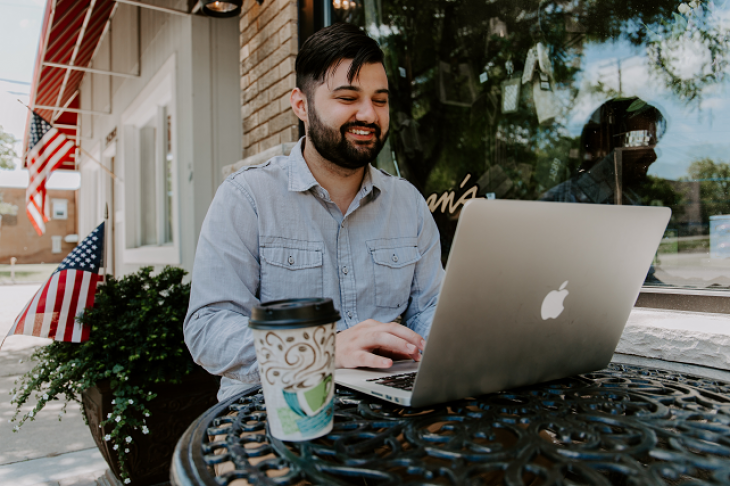 Even when your business is running smoothly, in the back of your mind, you still know things could improve. Whether it's because projects are taking too long lately, or meetings that were productive at one time now seem ineffective, you may feel like you're spinning your wheels.
When you feel your business isn't as efficient as you'd want, it's time to take steps to regain traction. The best way to do this is by focusing on making your business more efficient.
Six Ways to Increase Efficiency in Your Business
There are several ways of making your business more efficient:
1. Automate Repetitive Tasks
Consider automating tasks that require repetitive, high-volume functions. This will help take a load off since you'll no longer be responsible for continually performing these tedious, repetitive tasks. Functions like bookkeeping, invoicing, payroll, logistics, social accounts, and e-mail can be either completely or partially automated, but they'll still need your supervision.
Use new software and apps for busy pros to automate operations. This is especially useful for social media marketing, because as social media marketing becomes increasingly important for businesses you don't want it to take up too much of your time. Of course, you can also automate other things like packaging and shipping, internet security, and marketing. Once you get started implementing automation you'll notice a major increase in the time you have available to spend on other more important things.
2. Define Business Roles Clearly
You may already have business roles, tasks, and daily activities well defined, but you should still reassess these things regularly – especially when your business is young and growing. Reviewing business activities regularly will help you make sure that you're being efficient. Otherwise, you may find that ill-defined tasks lead to miscommunication and disarray.     
The best way to avoid all of this is by outlining clear-cut instructions for business tasks you expect to carry out. This will help you feel more comfortable and confident in your job, while also being more efficient since you can take ownership of all your business operations.
3. Take Full Advantage of the Cloud
With how affordable and efficient the cloud is, every business should be using it to share, preserve, and enhance their records, projects, data, and communications, says communication solutions provider Blue fox Group. A cloud-based phone system like DialPad, for example, can provide secure remote connections and help with seamless communications anywhere, anytime over any device.
Of course, you can't expect to have no issues whatsoever in the cloud. But, you can limit chances of problems by including extra layers and additional forms of protection. One way of doing this is by having dedicated backup servers located in physically secure areas as well. You can also outsourcing your company's security services so you have absolute peace of mind.  
Your primary goal should always be to deliver fast and reliable service. When you're using cloud solutions like the cloud phone system, it's easier to do this by linking other solutions like a Customer Relationship Management (CRM) solution. In this case, you'll have a user's record in front of you each time they call so you can pick up right where you left off without missing a beat.
4. Use Technology to Limit Interruptions
When you find you can't complete tasks on time, there's a high chance you experience a lot of interruptions. A way to combat this is by batching tasks. For example, schedule multiple meetings and phone calls on the same day instead of scattering them throughout the week. This will allow you to block out time on your calendar for actively working without any interruptions.
Meetings and calls aren't the only sources of interruptions. Email alerts, social media notifications and website chat message pop ups are also quite distracting. Once distracted, it typically takes a full minute or more to resume working effectively. This is why it's vital to remove distractions and keep working-hours free or interaptions. Doing so helps you be more efficient.   
5. Discourage Multitasking and Unscheduled Meetings
You may think you're great at multi-tasking, but research shows that while people can multitask, we shouldn't because we don't become more productive. Instead, focus on one task until completed then move on to the next task. This will help you get more done faster since you're less likely to abandon a task half-way through and walk away from it before it's complete.
By focusing on a single task at a time you're more likely to finish more projects one after the other. This same fact also holds true for "quick," unscheduled meetings, business chats or phone calls. Unscheduled activities distract from productive work and are bad for efficiency. Discourage them as almost nothing important can be accomplished as quickly as you suggest in one minute. Instead of having a "quick" meeting, schedule meetings that have a designated time span and stick to the topic at hand.
If it's something you can't schedule for a few days from now, send the person an email asking, "Can we meet for 10 minutes at 3pm to discuss X?" Doing this ensures a face-to-face or digital meeting is scheduled for the day with a specified timeframe in which you're "forced" to stick to your topic. While not every meeting will end on schedule, you'll be more effective at managing your time better this way.
6. Know When to Stop
Boosting efficiency is essential for businesses and for creative professionals. But, if you focus too much on efficiency you may find yourself distracted from other important tasks necessary for growth. This is why your push for efficiency should be tempered with good strategy and moderation. Besides, not everything can or should be automated to boost efficiency. Serving your customers, offering additional products or services, and crafting brand messages are some of the things that should not be automated.
Striving for efficiency is important, but you don't want it to overshadow your other goals. So, be willing to go through a lot of trial and error until you find the right balance for pursuing efficiency and implementing other business tasks, such as providing stellar customer service. Gather feedback from your customers, colleagues and employees and monitor what is and isn't working for them. This way you will be able to improve your business offerings and boost efficiency as you continue to grow and strengthen your brand.