The Rise and Rise of OTT in USA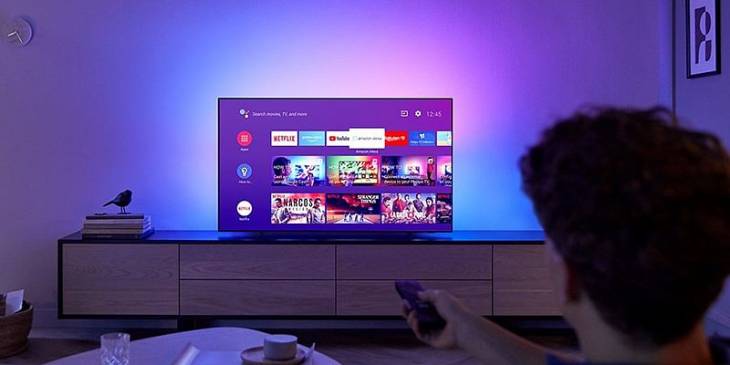 The competition in OTT streaming is certainly heating up and more companies are entering the fray. Digital consumption has risen during the pandemic and is projected will continue to grow in the coming years. That also means the OTT industry is also expected to continue growing.
Some interesting and eye-opening stats that can give you an clearer picture and accurate perspective of the current landscape of the OTT industry in the US, include:
In 2020, more than 65% to 70% of US broadband households owned at least one streaming entertainment product. Research and markets.
According to a report published in November 2020, The United States OTT market is expected to register a CAGR of approximately 11.22% in terms of revenue and approx. 2.25% in terms of subscribers between 2020-2025. – Research and markets
Streaming accounts for 26% of all time spent on TV- Nielson
It is not just in the USA that OTT streaming is heating up, but investors are feeling the same heat in the European market as well.  Based on Netflix's Q4 2020-21 earnings report, by the end of 2020, Netflix had over 203.7 million subscribers globally.
And here's a look at shows subscriber growth by OTT players between June 2020 to March 2021
 

Subscribers as of ...

Streaming Service

June 30, 2020

Sept. 30, 2020

Dec. 31, 2020

March 31, 2021

Peacock

10,000

22,000

33,000

42,000

HBO Max

26,569

28,731

37,665

40,628

Netflix

1,92,947

1,95,151

2,03,663

2,07,639

Disney+

57,500

73,700

94,900

1,03,600

Tubi

25,000

33,000

33,000

40,000

Pluto TV

33,000

35,800

43,100

49,500

ViacomCBS Streaming

25,900

27,900

29,900

35,900

Hulu

32,100

32,500

35,400

37,800

Total

4,03,016

4,48,782

5,10,628

5,57,067
No doubt the pandemic has brought about disruption and uncertainty in the various industries, but it has also led to the rise in digital media consumption.
The internet is a powerful tool to reach a wider audience and OTT has become a new channel for delivery across that audience for content creators.  
The OTT Competitive Landscape
The US Competitive market has recently witnessed competitive major revelries in the OTT industry. This led to the gradual consolidation of the market.
In recent years, big media houses like Disney, HBO, and NBC have started their own OTT platforms. Not just that, when the Disney+ app was launched, it gained 3.2 million downloads in the first 24 hours.
The sports industry has also witnessed growth in the live streaming and OTT business with players like DAZN and Eleven sports. 
With a recent merger of AT&T and Discovery, the company is now valued at US$150 Billion and is looking to rival their major competitors Netflix and Disney+.
In August 2019, the Viacom and CBS merger became the biggest merger of the year.
Should TV Broadcasters Be Afraid?
The pandemic has affected traditional pay-TV as well, but negatively.  According to eMarketer, by 2024, more than a third of US households will no longer pay for traditional TV. This includes almost 46.6 million households. These pay-TV losses are due to the growing adoption of online streaming services. This trend will encourage more consumers to cut the cord in the upcoming year.
Despite these significant declines in pay-TV and increase in cord-cutters, Liner Television still holds a stronghold in the US household. Last year, there were almost 77.6 million US households that have opt-in for cable, satellite, or telecom TV packages. But this number has declined 7.5% over the years.
Now pay-TV providers are mitigating the losses by shifting their content online. Also, growing users on OTT platforms is a big reason why major TV broadcasters are starting their own OTT channels including Discovery, Disney+, ViacomCBS, and Lionsgate, etc.
The major shift in how people are consuming content has made companies drive their content online. OTT apps are now the future of how we consume our content. It has grown rapidly over the last few years, especially after the pandemic. Billions are being invested as we are speaking and there is no sign of stopping anytime soon.