Best U.S Small Cities to Start a Business (& Tips to Start)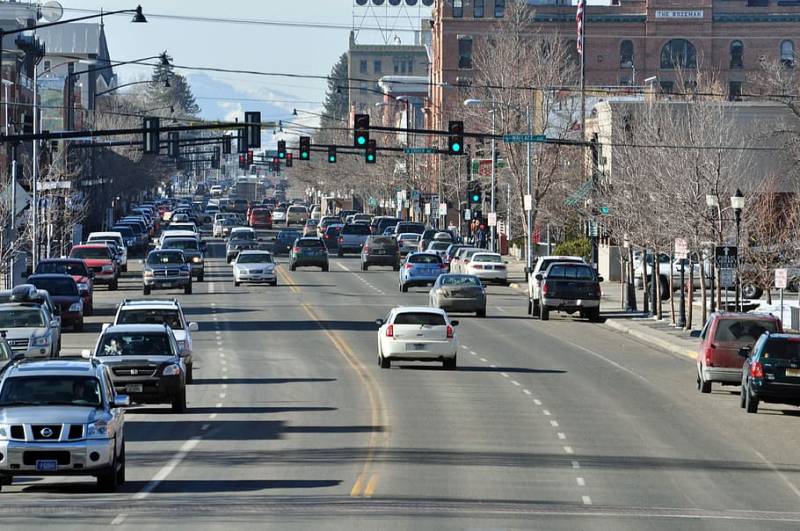 Main Street Bozeman with traffic in Montana. Photo: Wallpaperflare.com.
With National Small Business Week approaching and many employers still struggling to hire new workers, the personal-finance website WalletHub recently released its report on 2023's Best Small Cities to Start a Business.
To determine the most business-friendly small markets in the U.S., WalletHub compared more than 1,300 cities with fewer than 100,000 residents across 18 key metrics. The data set ranges from small business growth rates and accessibility of financing to investor access and labor costs.
Study findings 
The city of Bozeman in southern Montana, in the Rocky Mountains has the highest number of startups per 100,000 residents, 360.68, which is 8.1 times higher than in Muncie, Indiana, the city with the lowest at 44.45.
Meanwhile, Bethesda, Maryland, has the highest share of the population with at least a bachelor's degree, 87.90 percent, which is 20.9 times higher than in Wasco, California, the city with the lowest at 4.20 percent. 
Kentwood, Michigan, has the most affordable office spaces, at an annual rate of $9.06 per square foot, which is 6.8 times lower than in Mountain View, California, the city with the least affordable at an annual rate of $61.85 per square foot. 
Isla Vista, California, has the lowest labor costs (median annual income), $22,386, which is 11.2 times lower than in Los Altos, California, the city with the highest at $250,000. 
And West Odessa, Texas, has the longest work week, 45.90 hours on average, which is 1.9 times longer than in Isla Vista, California, the city with the shortest at an average of 23.90 hours. 
Top 20 Small Cities to Start a Business

1. Washington, UT

11. Eagle Mountain, UT

2. St. George, UT

12. Coeur d'Alene, ID

3. Cedar City, UT

13. Cheyenne, WY

4. Bozeman, MT

14. Missoula, MT

5. Logan, UT

15. Midvale, UT

6. South Bradenton, FL

16. Redmond, OR

7. Post Falls, ID

17. Windsor, CO

8. Fort Myers, FL

18. Winter Park, FL

9. Lehi, UT

19. Altamonte Springs, FL

10. Morrisville, NC

20. American Fork, UT
Benefits of Starting a Business in a Small City
"The biggest advantages of starting a business in a small city are reduced costs and less competition," saysWilliam I. MacKenzie, Ph.D., SHRM-SCP – Executive Editor for The Journal of Social Psychology, Associate Professor, University of Alabama in Huntsville. "Small cities are great for startups because they typically have a lower cost of living and are much more affordable than larger cities. Businesses can save money on labor and real estate expenses in small cities."
Compared to large cities, small cities should have fewer competitors for business startups or even potentially no competition if you are starting something unique to the area.
"Another advantage of small cities is it is easier to establish a brand than in a larger city," adds William. "Fewer people mean that you can quickly build brand recognition in a small city…"
Unfortunately, there are also negatives to starting a business in a small city.
Negatives of Starting a Business in a Small City
"While small cities have less competition, they also have fewer customers," says William. "Fewer customers mean businesses must have enough appeal to either capture a wide share of the market or have profitable enough products that they can still thrive with a small customer base."
Small cities are also going to have fewer resources than those found in larger cities. Talented employees, commercial space, and suppliers are all going to be more limited than what a business will be able to find in a larger city.
However, that should not dissuade you from starting a business in a small city.
"Get to know the community well before trying to launch a business in a small city," advises Matthew S. Wood, Ph.D. – Professor and Chair in Entrepreneurship, University of Oklahoma. "Small cities are tightly networked, and aspiring entrepreneurs must learn the nuances of community interactions and relationships before striking out."
Sometimes entrepreneurs leap before they look, and this can be highly problematic in a small community where things like positive word-of-mouth can have an outsized influence on business success.
"I would also advise entrepreneurs to discuss their business ideas with other entrepreneurs in the community and get feedback directly from potential customers before launching a new business," adds Matthew. "Keeping the idea 'hidden' is a poor strategy in general and is especially problematic in small cities because the size of a local target market can be relatively small. It is important to validate there is a need for the product or service you plan to offer within the target market."
Tips to Start a Business in a Small City
"If you are not familiar with the city before moving there you want to make sure that you can successfully start your business in this particular city," says Patrice A. Luoma – Professor; Director for the M&T Bank Center for Innovation & Entrepreneurship, Quinnipiac University.
"Learn about what types of businesses have been and are currently successful and why others failed. If you are coming from outside, you may not know the history or culture of the city."  
John Xavier Volker, MBA, Ph.D. – Professor, Austin Peay State University gives three key things to do when starting a business in a small city:
"Conduct market research: Understand the local market, competition, and customer preferences before launching a business.
"Build relationships with the community: Foster relationships with residents, organizations, and other businesses to build trust and support.
"Offer unique value: Differentiate the business by offering a unique value proposition, such as personalized customer service or specialized products.
"Leverage online channels: Utilize online channels to reach a broader customer base and establish an online presence."
On what local authorities do to encourage entrepreneurial activity in their small city, Matthew S. Wood, Ph.D. – Professor and Chair in Entrepreneurship, University of Oklahoma says:
"Successful startups require talented people. If small cities wish to increase entrepreneurial activity they must develop, attract and retain talent. Human capital is a critical resource for most companies. Investing in education to develop a capable workforce, creating and maintaining an infrastructure for startups and companies of all sizes, and making investments to improve quality of life will all benefit small cities looking to increase entrepreneurial activities and attract talent and future employers."