10 Awesome Tips, Tricks and Features of Microsoft Office 365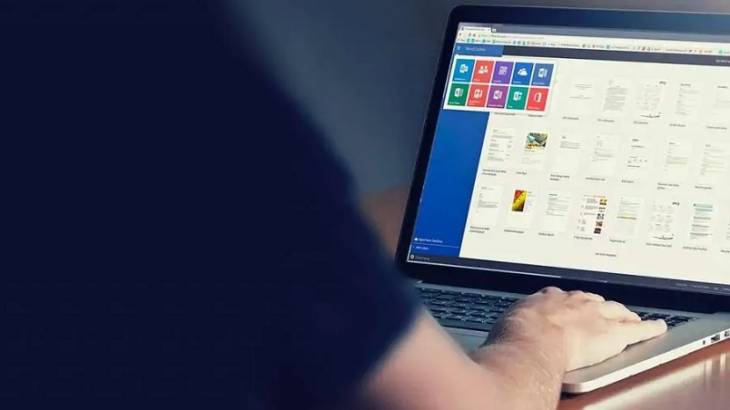 For those unfamiliar with Microsoft Office 365, now known simply as Microsoft 365 or MS 365, it is a collection of cloud-based subscription services offered by Microsoft (MS) that include the same core applications as the traditional version of MS Office, including Word, Excel, PowerPoint, Teams, and others—all in one place.
Microsoft 365 is different from previous versions of Office in that, rather than buying a copy of the Suite outright for a one-time, up-front cost, users pay a monthly subscription fee to access the MS 365 service. It is, therefore, a line subscription service offered by Microsoft.
MS 365 is available for personal and family, business, enterprise, and education purposes. It provides a simple and secure experience in a single platform, facilitating seamless collaboration through a wide range of tools, as well as the ability to install on PCs, Macs, tablets, and phones.
Microsoft 365 has become indispensable to many people around the world, providing a safe and convenient office suite solution with cloud storage. In fact, Microsoft 365 is used by over a million companies worldwide, with 145,844 customers in the United States alone using the office suite software, according to Statista.
Best of all, administering Microsoft 365 is not as hard as you might think, particularly if you employ some handy tips and tricks to take full advantage of the office suite. 
So, how do you make the most of this amazing software suite and get started with its sets of tools?
Best Microsoft 365 Tips and Tricks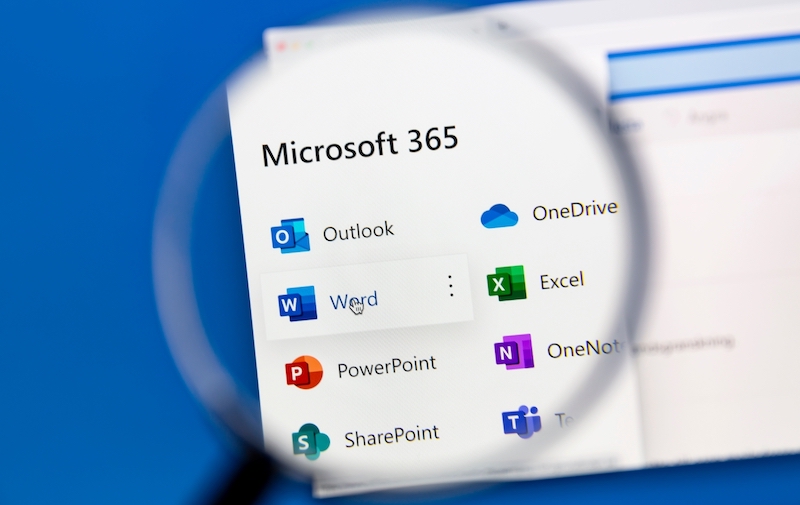 Here are some top tips and best tricks for making the most of Microsoft 365:
1. Use productivity tools on any device
With Microsoft 365, a subscriber can stay focused and in touch from any location. Mobile phones and tablets are often compatible with Microsoft 365, enabling the editing of documents, visuals, watching presentations, etc.
User can stay connected by Teams when out of the office. If the company purchases a Business premium for Microsoft 365, users will also have access to all the available apps.
The organization will enjoy a smooth workflow as employees connect through Microsoft 365.
2. Stay in sync
Each update is flagged and saved. MS 365 users get the benefit of coordinating and syncing ongoing projects.
When working as a team, different employees have different tasks and their own ideas on how to address the issues. This may lead to miscommunication and confusion around document updates.
However, with MS 365, every file is tagged with the update information and saved, so the staff is fully aware of ongoing editing and project revisions.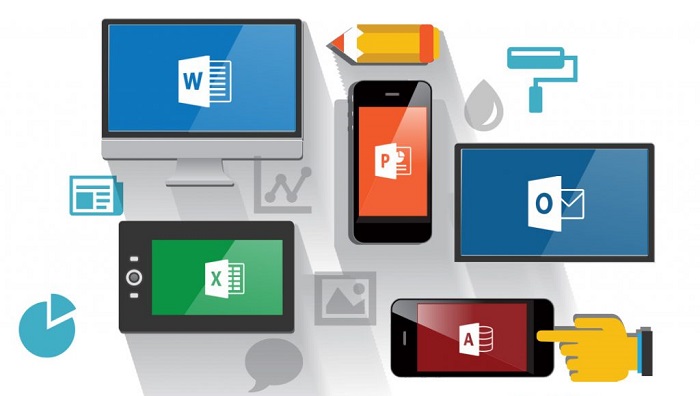 3. Disable old accounts
For security reasons and to facilitate smooth and productive flow, every organization needs proper accounts management.
Management needs to take responsibility for removing or disabling the accounts of past employees, customers, and vendors. This helps safeguard company documents from unauthorized access, among other reasons.
Storing old accounts creates space and network issues and the only solution is to disable old or dormant accounts of all types. MS 365 can seamlessly facilitate these actions.
4. Keep track of your Subscriptions 
Keeping track of your subscription for MS Office 365 is a necessary part of the management team.
If an employee leaves, transfer their office 365 license to the new employee who is taking their position. Assigning this current subscription to new staff will save money.
Remember, if you make a mistake and need to reactivate an account, it can be restored within 30 days.
5. Learn the keyboard shortcuts
There is a list on Microsoft of all the Excel shortcuts, which can provide useful time-savers for users of Excel. Shortcuts can be a huge benefit. 
Shortcuts can be useful for employees who have limited mobility and/or are visually impaired as they're not dependent on the use of a mouse.
With the use of shortcuts, you can become a speed master and immediate fan of Excel.
6. Recall an email after pressing send
Sometimes, an email can be sent to the wrong person by mistake. It will be a relief to learn that there's a trick to recall the email to edit or delete it. 
To recall an erroneously sent email, open the sent folder and then the email to be recalled. Select the move option and click on the Action button. Choose the Recall This Message.
You can delete the message from the recipient's inbox as well as make quick changes to replace the message.
7. Don't spend money on a template
Due to time and talent constraints, many users use templates to create an impressive presentation. Buying a template can, however, be a huge waste of time and money, and make for less efficient SharePoint experiences.
SharePoint makes it so easy to just create your template as per your criteria. These templates are prebuilt and designed around a particular business need. You can easily customize a presentation that's just right for you on your SharePoint site.
8. Add expiry links and passwords to sensitive files
Another tip for MS 365 is adding expiry links and passwords to files. If you want to secure and share confidential information with team members, it's useful to add an expiry link to your file.
An expiry link allows you to add a date and time to the link that you're sharing, with the implication that the link will not be available after that specified time. 
You can also add a password to your link when sharing a confidential file, so it will be secure for viewing by only specified parties.
9. Quickly save attachments to OneDrive
You can easily download email attachments directly to OneDrive instead of saving them to your computer's folder. This feature saves time and makes it easy to know the location for where your files are stored.
You can save any or all documents attached to emails for further use.
A key advantage of OneDrive is that you'll also be able to send these documents forward as Cloud attachments.
10. Use connectors to stay up to date
Connectors keep you updated on your frequently-used programs that are not integrated. They will stream the information to you as per the recent update. You just have to add the connectors from the list in your channel.
This is one of the user-friendly tricks of Office 365. You can add an Office roadmap, create a Twitter list, follow non-Microsoft blogs, and many other options too.
In Conclusion
MS 365 office suite can greatly help increase efficiency, productivity, and effectiveness in how you work, as well as improve the quality of your work.
It's a popular solution worldwide for any office, with a wide variety of apps and useful daily-based office essentials, coupled with intelligent cloud services, and world-class security.
Anyone can enjoy the benefits of this software suite, especially when you're aware and utilize some of the tricks and tips available to take full advantage of its capabilities.
If you need any further assistance with IT to work, or your company is struggling with IT services, then you can always hire a professional team to keep your IT systems running smoothly. Your IT can even provide you with remote IT support.