Zhen Yan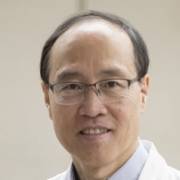 Dr. Zhen Yan is professor of Cardiovascular Medicine, University of Virginia.
Trained as a surgeon in China (1986), Dr. Yan obtained M.S. in Kinesiology in 1991 from University of Illinois and Ph.D. in Physiology and Cell Biology in 1995 from University of Texas Health Science Center at Houston. He received his post-doctoral training in Molecular Cardiology between 1995-1999 at UT Southwestern and served as a Lead Scientist in the Alliance for Cellular Signaling led by Nobel Laureate Alfred Gilman between 2000-2002.
Dr. Yan launched his independent research at Duke University in 2002 and served as a founding faculty at Duke-NUS Graduate School Singapore between 2006-2008. He later joined Cardiovascular Medicine and the Robert M. Berne Cardiovascular Research Center at University of Virginia in 2009.
Dr. Yan has authored 115 peer-reviewed articles and book chapters and serves as Vice Chairman for International Research Group of Biochemistry of Exercise (IRGBE), Associate Editor of Sports Medicine and Health Science (SMHS) and on the editorial board for American Journal of Physiology.
--
Non-communicable diseases, such as cardiovascular, metabolic and neurodegenerative diseases and cancer, cause > 60% of the death in the USA and account for > 75% of health care costs. Regular exercise has profound health benefits and is the most powerful intervention in disease prevention and treatment.
Dr. Yan and a team of scientists and scholars employ the state-of-the-art molecular genetics and imaging technologies in a variety of animal models to elucidate the underlying molecular and signaling mechanisms of exercise training-induced adaptations and their impacts on health and disease.
E-mail: zhen.yan@virginia.edu