Morgan Elliott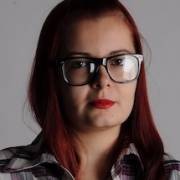 Morgan Rose Elliott is a marketing researcher and social media manager working with Blink. She is also an aromatherapist, yoga instructor, animal lover, a happily married mother of three. She enjoys reading biographies and writing poems, sunny days on the beach, and any shape and form of vanilla. 
Crazy about the '80s, her favorite band is Duran Duran (although kids prefer Franz Ferdinand, and the husband Blink182) and she is obsessed with Netflix original Stranger things. 
Follow her on Twitter @MorganRoseElli1.