Michael Deane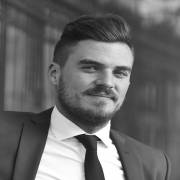 Michael is one of the editors of Qeedle, a small business magazine, with nearly a decade of experience also working as a marketing executive.
Michael has been working with small businesses in the UK and Ireland for over a decade, while at the same time running his own small business marketing consultancy. He loves to see small business taking advantage of the internet and using all the available technologies to gain more customers and grow their profit.
When not blogging (or working), he can usually be spotted on the track, doing his laps, or with his nose deep in the latest John Grisham.
Follow him on Twitter @Qeedle_