7 Tips for Crafting a Winning Business Plan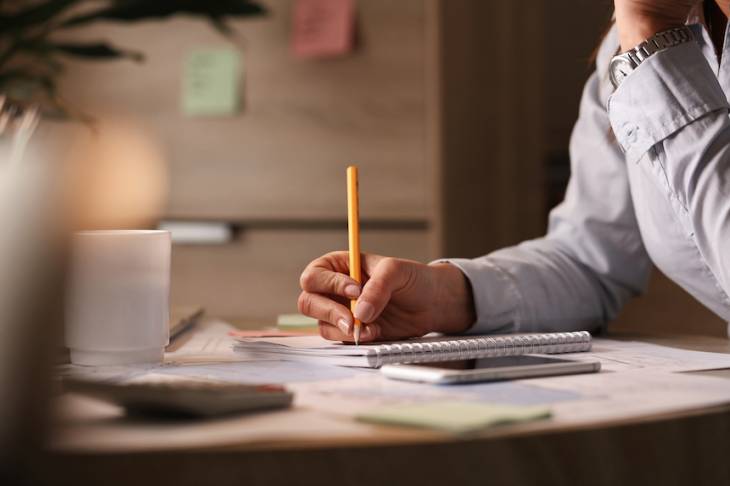 Every successful business venture starts off with a plan. A well-written business plan will help you get your business off the ground and set its initial course. It will also serve as a guide on how to organize, manage, and expand your business.
Moreover, having a solid business plan is crucial for securing funding and seeking out business partners. Investors will feel more confident about putting money into your business if your plan convinces them that they'll get a return on their investment.
There is no magic formula for creating a successful business plan. Every business has different needs, so each plan will be somewhat different. With that being said, there are certain tried-and-tested practices that can help you craft a winning plan that is right for your business.
Essential Tips for Creating a Successful Business Plan
Here're the key steps for creating a winning business plan:
1. Preface the Plan with an Executive Summary
Your business plan should always start off with an executive summary. Its purpose is to provide essential business information to interested parties.
Making an executive summary is fairly straightforward. Tell readers what your business is about, and why you think it will succeed.
Structurally speaking, your executive summary should include a mission statement, a brief description of your products and/or services, and an outline of your team.
If you're looking for investors, also provide high-level financial information and a general growth strategy.
2. Describe Your Business in Detail
After covering the basics, the next section of your business plan should provide more in-depth information about your company.
Here you should go into details about what your company does, the problems it is trying to solve, and the means it will use to do it.
Also, explain what makes your company different from its competitors. Don't forget to be specific, and provide examples to illustrate each of your points.
3. Provide a Market Analysis
In order to convince interested parties that your business is worth investing into, you should highlight your industry knowledge. To do this, you need to provide a comprehensive analysis of your target market.
First, describe who your main competitors are, what they're offering, and why they're successful. Next, identify current market patterns and trends, and explain their causes if possible. Finally, explain where your company fits in the market, and what it can offer that competitors don't.
4. Outline the Structure of Your Company
The next thing you should do is describe the structure of your company. Start with its legal definition – is it going to be an NGO, a sole proprietorship, a limited liability company, a partnership, or something else.
Next, draw up an organizational chart for your company, which will describe who's in charge of what. Here you should point out how each team member will contribute to the success of the company with their unique skills and experience. Provide their resumes and portfolios as well.
5. Showcase Your Products and Services
The important part of your business plan are your products and services, so it's worth spending time to go into details here.
Describe what you plan on selling, and how it differs from similar products and services on the market. Explain how your products and services will benefit the end customer.
If your product or service relies on some unique idea or invention, specify what you plan on doing in terms of copyright and patent filing.
6. Propose a Marketing and Sales Strategy
Marketing is a necessity for running a modern business, so your plan should always include an outline of the marketing methods you plan to use.
To create a marketing strategy, start by describing how you will attract customers, and which channels you plan on using (traditional, email, social, website, etc.) You should also include your approach to sales in this section.
Explain the sales process in detail, addressing things such as the average time needed to complete a sale, which platform you plan on using, whether you will do international deliveries, etc.
7. Solicit Help from a Financial Advisor
Your business plan must contain relevant financial information if you wish to secure third-party funding. Provide a financial prediction for a five-year period. Be sure to include future income statements, cash flow statements, salary and equipment expenditures, and material costs.
To make your finances as clear cut as possible, use graphs and charts to illustrate your points. Hiring an accountant to act as a financial adviser can streamline this process, and ensure that your company's financial plan is sound from the outset.
Conclusion
Creating a foolproof business plan is essential for a successful business launch. It will serve as a proof of concept for investors, and also act as your main guideline for the first few years of your business' life-cycle.
But remember that your business plan is not set in stone. Change it as the situation develops and your business evolves with its growth, while keeping in mind the tips outlined above.