Linda Hinds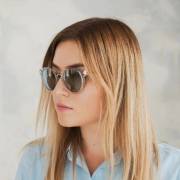 Linda Hinds is a Content Director at Launchpad. As an expert in digital marketing, she writes editorial contributions, with expert tips and advice on how to make most of your digital presence.
Linda graduated in 2015 from Emory University with a first-class Marketing and Communications degree, where she fostered her love for providing value to customers.
She completed various internships in the marketing analytics space throughout her time studying in a variety of sectors, including finance, customer services, and media.
With extensive experience in the digital marketing space, it made sense to cross her passion for helping clients with growth marketing.
When Linda is not writing articles and handling client queries, she likes to drink good coffee, do hot yoga, and travel to new and exciting places. 
As well as being a decent marketer, she also classifies herself as a great cook!