Leonora Risse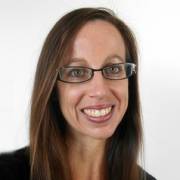 Dr Leonora Risse is a Lecturer in Economics at the School of Economics, Finance and Marketing at RMIT University, and a 2019-2020 Fellow with the Women and Public Policy Program (WAPPP) at the Harvard Kennedy of Government, Harvard University.
She holds a PhD in Economics from the University of Queensland and has previously served as a Senior Research Economist for the Australian Government's Productivity Commission. She previously held a Vice-Chancellor's Postdoctoral Fellowship at RMIT.
Her research expertise focus on labour economics, gender equality, demographics, efficiency analysis, wellbeing and disadvantage, and the use of psychological indicators (such as personality traits) in economic analysis. In the policy arena, she has made analytical contributions to government advisory reports on employment and education issues.
Dr Risse was a founding committee member of the Economic Society of Australia's Women in Economics Network (WEN) in Australia and currently serves as the National Chair of WEN. She is a member of the Central Council of the Economic Society of Australia. She is an affiliate of the Life Course Centre (LCC), the Global Labor Organization (GLO), the National Foundation for Australia Women (NFAW), and Gender Equity Victoria (GenVic).