Top Tips to Find a Trusted Pawn Shop in Your Neighborhood for Great Deals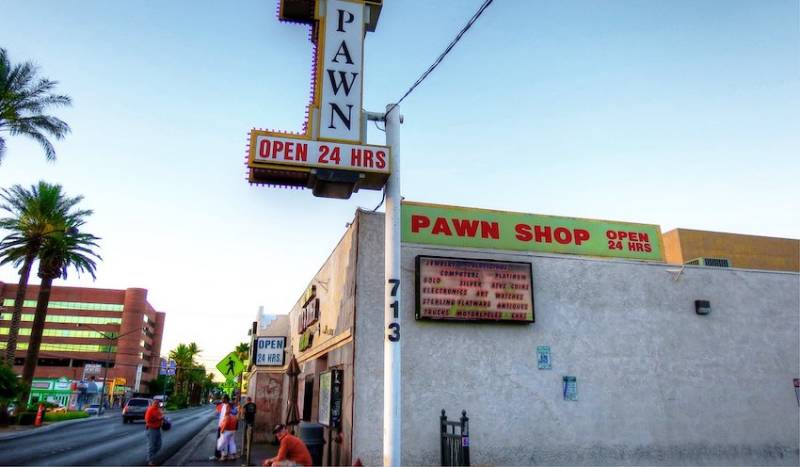 Pawn Shop in Las Vegas. Photo: Matthew Straubmuller/Flickr.
When looking for a great deal on an item, a pawn shop is one of the best places to shop. These shops offer new and pre-owned items at discounted prices, making them an excellent option for anything from electronics to jewelry and antics.
So, whether you're looking for a new handbag, musical instrument, or antique collectible, you can start your search by simply typing "looking for a pawn shop near me" on the internet to find pawn shops near you.
However, to identify the best and most trusted pawn shop in your neighborhood for the best deals, you'll need to go further in your search.
Here're some top tips to find a reputable pawn shop in your area for great deals:
1. Do Your Research
Before selecting a store, it's important to do your research well. Start by looking at reviews and customer testimonials to get an idea of which shops are the most trusted in your area. It's also essential to learn about the items each shop carries so you can narrow your search and find a store with the item you're looking for.
2. Compare Prices Online
If you're looking for a specific item, check and compare its listed price on different pawn shops online. Many pawn shops offer online stores, so you can browse their selection and check out what they have in stock.
Comparing prices between different stores can help you find the best deals and make sure you're getting the most bang for your buck.
3. Ask Around
Word of mouth is one of the best ways to find trustworthy pawn shops in your area.
Ask friends, family members, and colleagues if they know of any good stores nearby or can recommend a particular store that they've had positive experiences with before.
Consider asking local businesses or organizations as well; often, these places have relationships with different shops and can give you valuable insight.
4. Visit the Store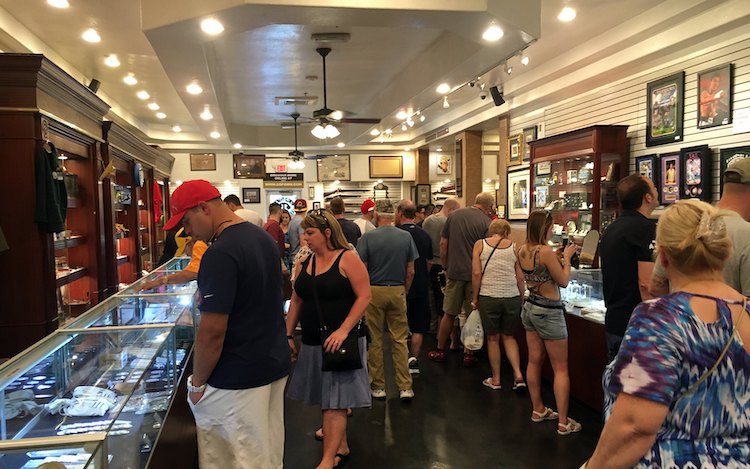 Patrons inside Las Vegas - Gold & Silver Pawn Shop. Photo: Jared/Flickr.com.
The best move to get a feel for any shop is to visit it in person. Before making your purchase, take the time to walk around, check out the merchandise, and chat with the store owner or employees about what they have in stock. This will help you ensure you get exactly what you're looking for and that it comes from a good source.
5. Negotiate Prices
When shopping at a pawn shop, don't be afraid to negotiate prices on items you want; often, store owners are open to haggling and will be willing to drop their prices to move an item out of their store.
Negotiating can also help you get a better deal, so it's always worth asking if the price could be lowered before purchasing.
6. Inspect the Items
When shopping at a pawn shop, it's important to take the time to inspect any items that you're considering purchasing.
Ensure all parts are working correctly, check for any signs of damage or wear, and ask questions about how the item was previously used.
7. Don't Forget to read the Terms and Conditions
Finally, make sure that you read any terms and conditions associated with the purchase carefully. Many pawn shops will offer warranties or guarantees on items they sell, so it's essential to understand what these are and your rights as a customer before committing to a purchase.
In Conclusion
Finding great deals at pawn shops doesn't have to be difficult as long as you know what to look for and buy from the right store.
Do your research, compare prices online, ask for recommendations, visit stores in person, and don't hesitate to negotiate prices when necessary.
By following these tips, you will be sure that you will get the best possible deal at your local pawn shops.