Jenny Vereker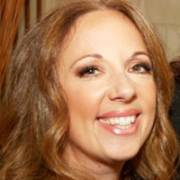 Jen Vereker (@jenvereker) is Communications Director of the Thomson Reuters Foundation, which is the corporate foundation of Thomson Reuters, the global news and information services company. She doesn't mince her words.
The Thomson Reuters Foundation stands for free, independent journalism, human rights, women's empowerment, and the rule of law.
We believe in the power of information and collaboration to shape a fairer and more equal world. Through news, media development, free legal assistance and our convening initiatives, we seek to inform, connect and empower people around the world.
Office: +442075428111
Mobile: +447932966331
jenny.vereker@thomsonreuters.com