How Traveling Abroad Will Change After COVID-19 Is Over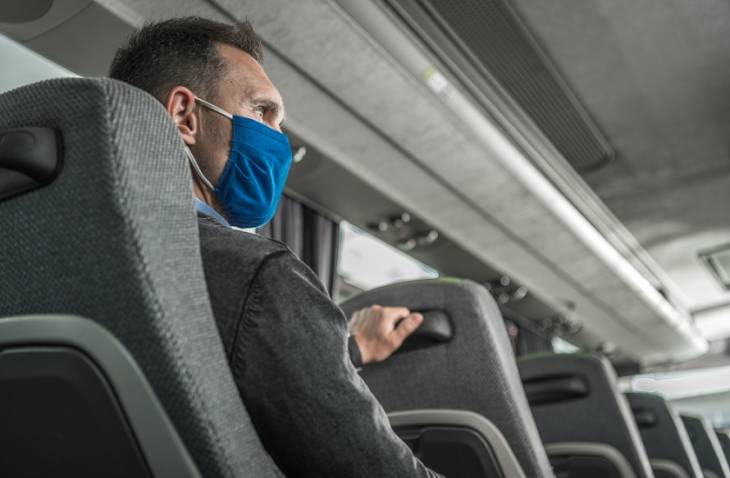 There is no getting around the fact that travel abroad is going to change dramatically as a result of the COVID-19 crisis. As the world begins to open its borders to tourists, it is important that you understand what to expect when you begin planning your next travel adventure.
Here are five ways that travel abroad will change once the COVID-19 health crisis is over.
1. Expect a Gradual Opening
When it comes to travel resuming again, you should expect a gradual reopening. This will not happen overnight. Look for travelers to start with smaller road trips and then continue to expand their travel horizons until things have returned to some sense of normalcy.
Trips will also likely be shorter in duration as travelers begin this gradual process. Local communities will need to continue to monitor their COVID-19 cases to ensure that there is not a spike in transmission.
Once it becomes safer to travel far from home, you can expect to see an increase in international trips. With so many trips canceled due to the pandemic, it is no surprise that travelers are anxious to get back out on the road again.
2. Plan for Setbacks
There is not going to be a magic potion that makes COVID-19 a thing of the past. As areas begin to open back up for business again and people begin to resume travel, it is important to plan for setbacks along the way. This is a fluid situation that will likely change as the world navigates this crisis. There is no playback to provide guidance.
While many places are open for business now, they may not be open in a few months. You can protect your travel plans and your wallet by keeping abreast of the changing situation and adjusting your itinerary accordingly.
3. Preference for Sticking Closer to Home
Tourism will begin on a local level before expanding to the international level. As more families feel comfortable traveling, they will be more willing to travel farther from home.
For example, college students who are considering a study abroad program are going to be more likely to be selective with the destinations that are top on their list of possibilities. For instance, if you live in the US, instead of traveling around the globe for a program, choices such as Canada and Mexico are more attractive options. It is a lot easier to decide to study in Canada than it is to have to fly across the ocean to an unfamiliar land.
In addition, not having to learn a new language will give students confidence as they try to navigate this unprecedented time in travel.
4. More Automation
World travelers should expect to see more automation as they take to the skies. As a result of an increased emphasis on good sanitation practices, many of the most common travel processes will move to an automated model.
For example, airline check-in will likely be primarily done through your phone and not with personal interaction with another person. Expect to see more cashless options when purchasing items. There will also be an increase in surveillance systems to monitor mobility.
These new automated systems can also be used to help keep everything as clean as possible.
5. Flexibility Abounds
Recognizing the need for flexibility, many travel vendors have instituted much more lenient cancellation policies. At this point, most airlines will allow you to change your flight free of charge. Liberal hotel cancellation policies also give travelers more peace of mind when committing to a trip.
In addition to more flexible cancellation policies, expect to see an uptick in people purchasing travel insurance. These policies play an important role in giving people confidence that their money is protected during these uncertain times.
Comprehensive travel insurance policies will be particularly popular as travelers look for expansive coverage. There may also be an increase in the importance of travel agents as travelers are wary about booking trips on their own without the advice of the experts.
In conclusion
There will certainly be a new normal as travel begins to resume all over the globe. Knowing what to expect will help you to decide how to proceed with all of your travel aspirations and to be an informed and considerate traveler.