How to Earn Money On Shopify: Ideas to Make Money Online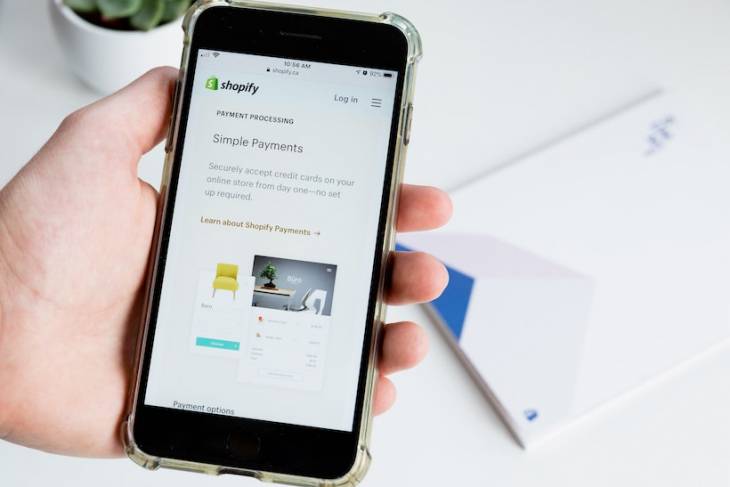 The world has shifted to online shopping, which has allowed businesses to reach a broader customer base than ever before, and Shopify has paved the way for beginners to earn money through online sales.
It has become one of the most successful and biggest ecommerce platforms. It is user-friendly and highly functional with a range of features to make online business much easier so that shop owners can focus on what matters most: money making!
But wait?
Is it actually this easy to earn through Shopify?
Yes, you just need to get on board with the right idea. The best part about Shopify is that it is super easy to get started as a seller. You can make money on Shopify in many ways, from selling simple products to special services.
So, let's start from the basics!
What is Shopify?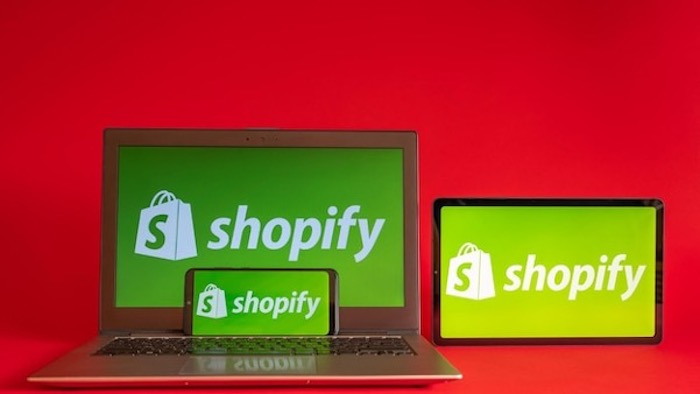 Shopify is an ecommerce platform that allows retailers to sell products online. For retailers, setting up a Shopify store is super easy and hassle-free. From starting the store and uploading products to monitoring inventory and keeping sales track, everything can be done on Shopify itself with only a few steps. 
In addition, you can also take help from Shopify ecommerce development services companies to boost your start. Shopify is designed to support online transactions with several payment methods. It also offers a point-of-sale (POS) system to easily manage digital and in-person payments through a unified system.
With the Shopify system, you can stay on top of inventory management across digital and brick-and-mortar stores.
Best Shopify Business Ideas
If you are still wondering whether Shopify is the right platform for you or not, we are here to help. In this article, we will list down the ideas for making money with Shopify:
1. Build an Ecommerce Store
One of the best features of Shopify is that it allows everyone to set up an online store without hassle. Its incredible infrastructure enables users to build a store quickly. Retailers can use Shopify to sell virtually anything, from services to products. However, you should decide on your products carefully.
You can easily create an online store and curate items for it. Even with a Shopify Lite subscription, you can convert leads into sales by adding a 'buy now button.
2. Shopify Affiliate Business
Affiliate business and marketing is a commission-based business model and advertising that works very well on Shopify. You can start an affiliate business in two ways: by creating an affiliate marketing program for your store or selling affiliate products on your store.
For affiliate marketing, you will have to advertise products via online publications, social media influencers, and other Shopify stores. These affiliates will charge a little commission and help boost your sales and grow your reach.
On the other hand, you can also sell affiliate products by creating your Shopify store. If you have a well-settled store with good reach, you could easily use various products and resell them for great commission-based profit.
However, selling products isn't the only way to earn from Shopify; you can also become an affiliate by joining the Shopify Affiliate Program. It involves influencers, content creators, and individuals who inspire an audience to start their business with Shopify.
3. Social Media Monetizing
Like the affiliate program, turning social media followers into a revenue stream is also an option to make money on Shopify. 
The Shopify plan initially focuses on social selling by adding product links to Facebook, Instagram, and Pinterest posts.
You can make the most of social media marketing and turn it into a revenue stream for extra income.
4. Shopify Dropshipping Business
Dropshipping is a new selling phenomenon that has gained popularity in the past few years. You can make a lot of money through Shopify dropshipping business. 
Dropshipping enables shoppers to outsource products and sell them as their own on their sites. All you need to do is find other retailers with the same product niche as yours. Then you can upload your new Stock-Keeping Unit (SKU) and wait for customers to buy your products. 
You can start the Shopify store in the following steps:
Step I.
It all starts with a new order from a customer.
Step II.
Your own Shopify store will automatically send the order notification to the dropshipping supplier. 
Step III.
The dropshipping supplier will handle the order, including everything (packaging, labeling etc.).
Step IV.
The Dropshipping supplier will directly deliver the order to the customer.
Shopify supports dropshipping businesses through various integration options and the world's leading dropshipping suppliers, such as Spocket, DSer, and Oberlo. 
Shopify apps will help you with advertising, order tracking, and shipping management. 
5. Selling Services
Do you know Shopify is one of the platforms where you can sell your freelancing services as well? All you need to do is to list your services as your products and disable the shipping option. 
Writers, graphic designers, and web developers can easily benefit from Shopify. It is called 'drop servicing'. 
Unlike dropshipping, you won't work with physical products but will be paid through Shopify. However, you will still need to promote your services to find new customers and earn consistently.
6. A Shopify Expert or Partner
If you already have a Shopify business with a great success record, you can still raise your earnings. You can utilize your skills by becoming a Shopify partner and earning money by providing Shopify ecommerce development services to help entrepreneurs build their businesses.
You might have to help new shop owners with web development, SEO, design, marketing, optimization, photography, editing, and many more. According to Shopify's stats, 1 out of 3 shoppers contact Shopify Partners to get help.
It could be a great full-time or side hustle. Moreover, as a Shopify partner, you will also get access to exclusive deals that other people don't have.
Wrapping Up
Those are just some of the easiest methods to make money on Shopify. We hope that they will help you and be successful in earning. However, remember that it takes time and consistency to reach there and build a business, and do not start a business without a thorough plan and marketing strategy.