Itamar Gero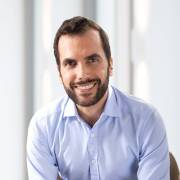 Itamar is the founder and CEO of SEOReseller.com, a white label digital marketing solutions provider that empowers agencies-and their local business clientele-all over the world.
He has over 20 years of experience in Web Development and Digital Marketing and is a programmer at heart. Itamar is also an expert on Search Console, Analytics, and Technical SEO.
When he isn't working, Itamar's traveling the world, meditating, or dreaming (in code).
Connect with him on Twitter @ItamarGero.