Isha Tandon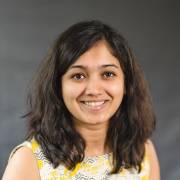 Isha Tandon has worked within the architecture and interior design industry as a flooring consultant expert - specializing in tiles, stones, and terrazzo. She has worked with Orientbell Limited, a tile manufacturer in India, as a product development manager in the design team and has recently joined the marketing team as their digital content expert.
Isha's experience comes in handy in understanding the audience as she creates value-driven functional & informational content for the readers. She creates lifestyle pieces that focus on interior design products, trends, and processes.
Isha also loves to travel to historic places with rich architecture.