5 Features to Check When Buying Pallet Racks
Warehouse and facility pallet racking can differ so much in terms of specifications, applications, and configurations. No two racking systems will be exactly alike.
A specifically designed system for a similar building structure, or a similar product type may not be the premium design for your facility. So, when you're exploring pallet racks for sale, you need to choose one that fits your needs well.
And when considering the best type of racking system for your business, you should carefully consider some vital features of pallet racks to maximize efficiency, rationalize your processes, and get the best value for your expenditure.
Here're top features to consider when exploring pallet racks for sale before you make a purchase:
1. Square Footage
With the right pallet racking system, you can capitalize on warehouse square footage.
Ensure that the pallet racks you choose offers you the feature of storing vertically, keeping the pallet bays on top of each other.
The max height of these racking systems is determined according to several variables, like the weight of the product, your warehouse height, and the overall reach of pallet movers. With extra vertical storage, your warehouse can quickly increase the storage capacities.
Not only should a good racking system offer you vertical storage, but it should also offer different heights for each pallet level.
It should generally not be a concern if you pack your pallets short or stack them high; a good pallet racking system will have the ability to fit all the needed pallet sizes.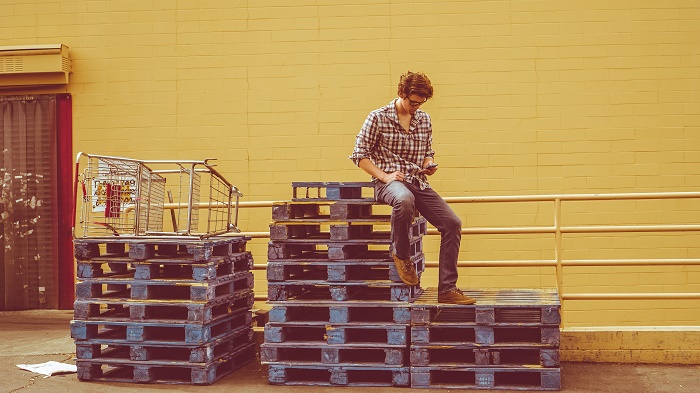 2. Number of Palletized SKUs
A stock-keeping unit (SKU) is a unique number that a retailer assigns to their inventory item. To understand the layout and design of a pallet rack storage system, you should know how many SKUs you can store in your rack system. For example, you may need to store six different SKUs on pallets—each of these with its distinct dimensions.
3. Durability and Strength of the Rack 
When you explore pallet racks for sale, check and be sure of the durability of the rack. Weak and failing pallet racks are one of the top reasons for warehouse accidents.
Warehouse accidents can not only cause serious injuries to your employees, but also cause damage to products leading to losses for your business.
So, choose sturdy and robust pallet racks that are likely to be more durable. The storage system you choose must be solidly built to endure bumps over time.  
4. Bulk Storage of the Rack 
If your warehouse has deeper inventory needs (inventory with fewer SKUs but more inventory of those SKUs), you can fulfil your needs through diverse pallet racking systems.
Some systems provide the ability to store a high thickness of product SKUs, such as pallet flow racks, push back pallet racks, and drive-in or drive-thru pallet racks.
These racking systems all have their advantages for specific requirements, particularly when you are concerned with inventory control. Hence, ensure that your racking system has a useful storage feature for your facility.
5. Adaptability 
As your company grows, your storage requirements will also increase. Your business may begin to produce new items or decide to vend new products. The pallet racks you buy should ideally be adaptable to changes and accommodate new requirements that come your way.
Choose storage racks you can adjust with only slight alterations, instead of being forced to do significant modifications to the existing racking system. For example, you can choose cantilever and selective racks as they are more adaptable than other types of racks.
To sum up, when exploring pallet racks for sale, make sure that you keep all these features in mind to buy the right pallet for your needs. After all, even the best racking system can prove useless for you if it does not have the right features as per your facility's needs.