Hannah Boothe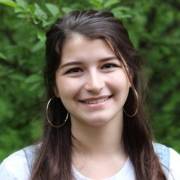 Hannah Boothe is a freelance writer and columnist specializing in a wide array of niches. She is a native to Northern California and spends her free time developing herself.
Hannah carves out time to journal and read whenever she can. She enjoys the outdoors and goes hiking whenever the weather permits.
She loves adventure, connecting with those around her, and enjoys practicing yoga.