5 Areas Blockchain Technology Is Transforming in Businesses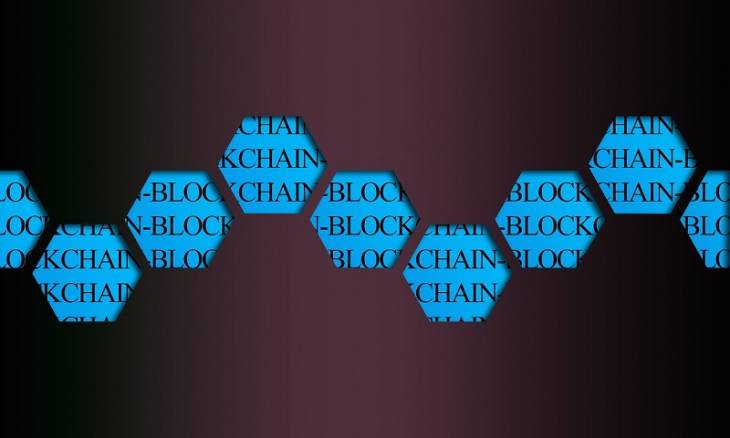 Since the 60's, the global economy has been in a digitization process. Digital technologies previously were used to boost processes mainly via delivering the same results in a safer and faster way. However, Blockchain technology presents us with something that varies from previous generations, which is value exchange.
Due to Blockchain's immense potential, it continues to enter the mainstream business market. The innovation has become a priority for business leaders across industries, particularly in the manufacturing, banking, and energy fields, and also in custom software development.
But what exactly is Blockchain?
Understanding Blockchain Technology and the Ways It's Transforming Businesses
Blockchain is simply a distributed database, otherwise known as a ledger. The ledger is shared over a bigger computing network. On a shared ledger, there's a copy in each of the network computers.
Each block on the chain is a data piece that has been encrypted mathematically. Aside from that, there are also several protocols needed before every block is validated. This requires consensus from a few others before it is added to the existing chain.
Blockchain, with its highly encrypted and complex design, has not a single point of failure. Hackers cannot just crack one computer node to steal data and information. They would have to attack each chain node simultaneously to do that. That means that the technology is effectively very secure and not easy to hack.
Microsoft was among the first tech companies to bring Blockchain technology to the cloud with Microsoft Azure. Azure, a cloud computing service created by Microsoft for building, testing, deploying, and managing applications and services through Microsoft-managed data centers, aims to help businesses manage challenges and meet their organizational goals.
Today, Azure is connecting Blockchain to just about everything, demonstrating the transformation this technology can bring. It offers tools that support all industries – including, finance, e-commerce, and a variety of Fortune 500 companies – and is compatible with open source technologies.
Business Impact of Microsoft and IBM Blockchain Platforms
Microsoft, the maker of such solutions as the SharePoint collaboration tool has stated that the Blockchain on cloud amasses data from different organizations in a standard format at scale. And so, the potential of mining data for all kinds of insights becomes limitless, it reckons.
In that way, Microsoft is also integrating tools like Logic Apps and Microsoft Flow which offer hundreds of connectors to thousands of apps into the Azure Blockchain Workbench, a service launched to make for easier blockchain apps creation.
The combination of Blockchain technology with SharePoint, as well as PowerApps plus Microsoft Flow provides an option for organizations to validate use instances around the technology fast. With PowerApps, a skilled SharePoint Consultant could create and distribute applications even in less than a day. The ability of Microsoft 365 could help eradicate the barrier in experimentation.  
Another major player offering a transformative Blockchain platform for businesses is IBM. Today, visionary companies are coming together to change how their industries work with the help of the IBM Blockchain, which IBM says "empowers businesses to digitize transactions through a secured, shared and distributed ledger, improving efficiency and transparency."
From a safer, more profitable, and smarter food supply to supply chains that free themselves from paperwork, and legacy processes, IBM is one of the pioneers leading the business world into a new age of innovation and collaboration.
As you can now tell, the Blockchain technology indeed has and is continuing to transform the way people do business and could change the world for the better.
Key Areas Blockchain Is Transforming Business Processes
Some of the top areas and ways that Blockchain could change your business processes include the following:
1. Operations and management
One of the promises of Blockchain technology is that it could help simplify business processes, as well as minimize friction between the involved parties in information exchange. It elevates the trust level between parties, enabling participants to work together without additional guarantees.
People working within the same organization have the tendency to trust each other since they're unified by the same goal, which is to help the business succeed. However, when people who are representing various companies have to work together, trust isn't assured, which makes collaboration harder.
Blockchain builds trust due to its inherent tenets — namely transparency, security, and accessibility, which allow for smooth operations and collaborations across different companies.
2. Human Resource
HR professionals are responsible for the planning, recruiting, interviewing, and hiring new employees. Furthermore, they work with executives on strategic planning and usually take care of training, compensation, and benefit duties. A huge deal of technology comes to play with these processes.
For example, research reveals that almost half (48%) of HR practitioners are so pressed for time that they are not able to verify every candidate's qualifications and background. Blockchain can significantly reduce this number, ensuring a high degree of trust and transparency.
By allowing HR professionals to verify the credentials of prospective staff and even current employees fast, Blockchain can make hiring more efficient. It's also predicted that the technology could prevent third-party organizations from providing wrongful data regarding candidates going forward.
3. Marketing
Blockchain is revolutionizing digital marketing and advertising by, among other things, making data more accurate, reliable, and transparent, as well as leveling the playing field by giving the power of data back to consumers themselves.
"Marketing is driven by data these days," says Damien Martin, marketing executive at London-based ShuftiPro, "and blockchain makes data accurate, reliable, and transparent."
Moreover, a lot of businesses and advertisers all over the world have experienced losses due to marketing fraud. Blockchain technology can significantly help in reducing 'click frauds', allowing marketing executives to actually reach their targets.
By using Blockchain to remove intermediaries, click fraud, ad overcharging, and underperformance risk can be significantly reduced - if not avoided altogether.
4. Accounting
Another area within a business that can profit from Blockchain is the accounting department. Without questions, accounting is filled with challenges, ranging from an over-complicated tax code to the gigantic need for precision and accuracy. Blockchain technology can address all these concerns.  
The transparency that Blockchain provides could lower the number of time auditors spend validating and sampling transactions. With more time at hand, auditors will be able to concentrate on controls as well as other critical tasks.  
5. Legal Matters
In general, the legal practice is no longer only about logical and communication arguments. Today, technological literacy, efficient data organization and quick data retrieval has become the key to remain competitive in the industry, especially and in particular when representing business entities in legal matters.
Blockchain could be the gateway to huge data amounts that could boost the ability of a law firm to look hard for evidence in a case or find contradictions.
Furthermore, smart contracts could come to play, allowing automatic asset transfers as soon as conditions are met. Disputes could be directly and very efficiently resolved, saving clients, lawyers, and judges a lot of time.
Blockchain technology could additionally bring escrow accounts to an end, in which legal firms hold the money until the previous conditions specified are satisfied. And that can have a big impact on how businesses operate.
In Conclusion
The world economy is changing, and savvy businesses following the Blockchain innovation flow could save money and create a stronger reputation in a trusted, more secure, new digital world.   
Blockchain technology, along with digital currencies and smart contracts could make government and trade processes more efficient, faster, safer, and more scalable. Moreover, economies can continue on the path to decentralization, with an increase in small players, supported by digital technologies, joining the market.  
Blockchain technology is paving the way for an 'internet of value,' in which vendors and purchasers can directly store and exchange valuable assets without needing intermediaries. For the first time, with the Blockchain technology, businesses have a new digital medium where authorized persons can securely access anything that's of value, whether money, bonds, stocks, titles, deeds, digital properties, and so on.
Moreover, even things such as identity and votes could be moved, stored, and managed in a private and secure manner thanks to Blockchain tech. The technology is already disrupting existing models in business. Integrate it in your business to drive operational efficiencies.

You might also like...