Why Successful People Do So Little (and Why You Should Too)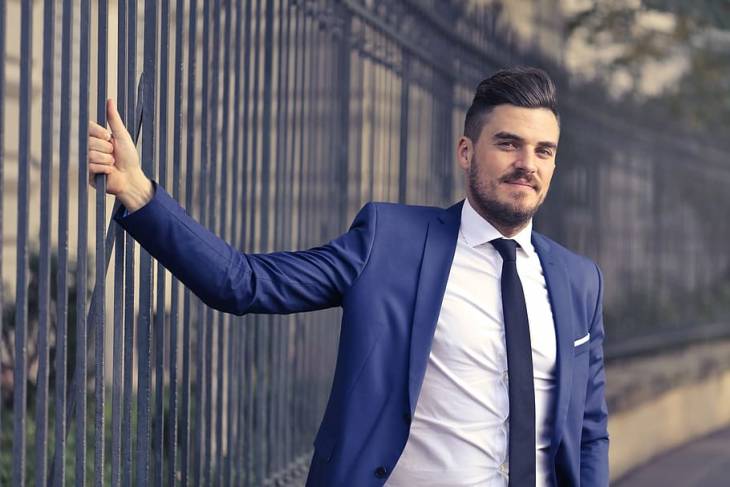 Whether it's visiting friends and family, going out for dinner and drinks, or even going to the office, our ability to move freely and do as we please has depleted—many of us have just had to stay at home.
But what if I were to tell you that the uber-successful have been doing this all along?
They've not been stressing about where to go, who to see, or what suit to wear—no, that would use up valuable brain time. Newsflash: reserving this important commodity is what has them sitting on their thrones in the Forbes Top 200.
Think Steve Jobs and Albert Einstein—they limited the decisions they made every day when at the height of their innovative genius to focus on the things that matter.  
With this in mind, let's take a look at why successful people do so little and the benefits of that.
Decision fatigue
This might be an alien term to you, but it's a phenomenon you have undoubtedly experienced in the past. It exists as the deterioration of our ability to make good decisions. From the moment we wake in the morning until we put our head against the pillow in the evening, we are faced with an almost uncountable number of decisions.
What time do we get up in the morning? Do we go to the gym before work or after work? What do we have for dinner? What do we wear? These exist as some of the most simplistic decisions that we have to make every single day but somehow, we manage to mull over them for a considerable amount of time, sapping our decision-making ability.
What happens? Well, we focus our attention and our willpower on the things above that are, quite frankly, of lesser importance. By the time it comes to 2pm and we've a complex decision to make, our brain is tired and chooses the less appropriate, or wrong, option.
Physical fatigue is visible to us. We notice when our legs are getting tired and our backs are sore, but when it comes to decision fatigue, often it happens without us knowing.
How, then, do we avoid it and create more time for the decisions that matter?
A to-do list
It might seem like a redundant exercise, especially if you're a super-organised individual who specialises in prioritising tasks—but believe us, you'll find worth in this task.
Detail five things you need to do every day and prioritize the three most important. If you choose more than five, chances are you'll get distracted and not get any of them done or only do them to a mediocre level.
Particularly in the current climate, when things are very much up in the air and distractions are rife, having a to-do list will prove incredibly beneficial.
Plan your day
Don't wait until the morning to decide whether you're going to go to the gym or not. Decide before you go to sleep, set an alarm, and commit.
From a scheduled gym workout to a pre-prepared meal plan for the week, having a routine in place will mean that you're not left wondering 'what do I do now?'
Think about the time that you go and do the weekly food shop — are you able to make that uniform each week? If you can, do it!
Subscription boxes
If weekly meal preps are simply something that you're unable to fulfil but you still want to have a healthy meal that is keeping your brain fueled, why not sign up to a subscription food delivery service?
Not only will you be able to indulge in a nutritious meal, you'll also have made one less decision in the evening after a strenuous day of work.
Interest in subscription services has grown significantly over the course of lockdown as so many of us have been forced to limit visits to bricks and mortar stores and their true worth is beginning to shine through.
Why would we invest time and decision-making power in visiting shops when we could arrive home from work in the evening and be greeted by a subscription box housing our groceries, our clothes, or even our toiletries?
Limit the decisions, boost the success — it's simple but effective!