Brenda Berg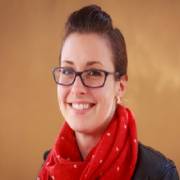 Brenda Berg is a professional with over 15 years of experience in business management, marketing (content strategy development, digital marketing, real-time marketing) and entrepreneurship. She's a consultant and tutor for college students and entrepreneurs at Oxessays.
Relevant specialization in business process reorganizations with proven record of increasing market share by implementing new strategies for marketing resulting on increased sales. Freelance writer and consultant for college students and entrepreneurs, she believes that constant learning is the only way to success.
Brenda is passionate about covering topics on career, self-development, e-learning, social media, blogging and others. She is a self-motivated results-driven individual who is encouraged to travel and share gained experience in career, business and self-development.
You can visit her personal blog at Letsgoandlearn.com.