How to Move Beyond Freelance Writing to Successful Entrepreneur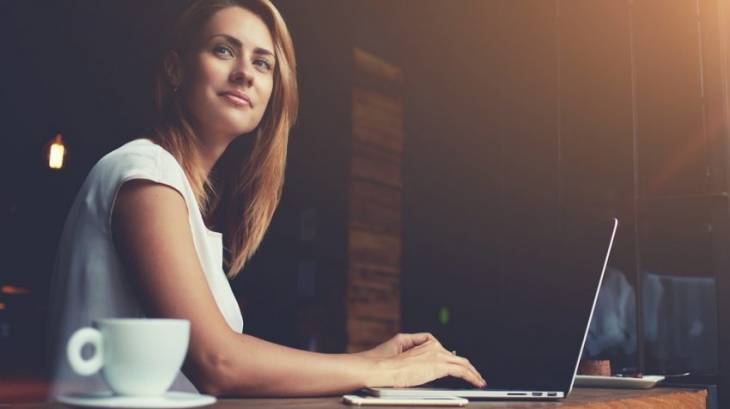 If you have been a freelance writer for some time now, it's possible you have built up your portfolio and have a steady stream of clients. The chances are that you are a busy writer, working long and hard into each night to meet all your deadlines.
As a freelancer, you may spend countless hours every day seated in front of a computer screen and one day the thought might hit you: "Where am I going with this career? I became a freelance writer for the freedom, but I don't want to be sitting in front of a computer screen for this amount of time every day five years from now."
What do you do when a thought like this one crosses your mind?
You make up your mind to become an entrepreneur.
Why Move from Freelance Writer to Entrepreneur?
Some people believe that freelancing and being an entrepreneur is the same thing, but that belief couldn't be further from the truth.
As a freelance writer, you will write an article; get paid for it, and this process will repeat itself again and again. As an entrepreneur, you will have written an eBook or started some other kind of business on the side. Even when you sleep, this entrepreneurial project will be making you money.
Which of these two scenarios sounds like the better deal? The latter scenario, of course!
5 Ways to Start Your Entrepreneurial Journey
Let's explore some of the ways you can take this leap from freelancer to entrepreneur, and enjoy the freedom you set out to achieve in the first place.
Start a blog
Thanks to advancements in modern technology, it has never been easier to start a blog. The easiest way to do this is by using the WordPress platform. You can create your own blog with your own name and then start writing about the things that you care about.
Don't forget to use blogging tools to make your work easier, such as Grammarix to monitor your grammar. Grammar is an essential component when it comes to your blog's reputation and success. According to statistics, 59 percent of people say they wouldn't trust a website and company if it has grammar mistakes and errors. And because you are a freelance writer, it is crucial to show you're a professional with good use of grammar. You can also ensure your blog posts are professional by using tools like Cite It In.
Once you've launched your blog, you will be able to start promoting it and gaining a steady stream of followers. And when you've built a loyal following, you can start to monetize your website using platforms like Google AdSense. With AdSense, any time a user goes to your website and clicks an advert you will earn some money, although this isn't much unless you have a huge number of visitors to your blog.
Write a book
Since you chose to become a freelance writer, it's probably safe to assume you are talented when it comes to writing. So, why not apply your talents and try your hand at writing a book? Studies shows that the number of self-published books have tripled, and writers are benefiting from selling their own self-published books. If you've never attempted creative writing before, there's no better time than now to give it go.
Whether it's an eBook, a storybook or even a series of novels, this is a great way to use your free time to create a product that could bring many benefits to you in the future. When writing a book, you'll want to make sure your writing skills are up to scratch. Otherwise, publishers will reject your work.
Read writing blogs like this one and use tools like Via Writing and Big Assignments to brush up and polish your writing, editing, plot structure and grammar knowledge. Doing this can improve your writing and save you time afterwards for other important tasks. It may take a few attempts to finish writing a book, but with some determination you'll be able to do it. If you're looking for more advice on how to write a book, check out the State of Writing writing community for more information.
Sell products
As a freelance writer, you are currently selling your writing services. Clients are coming to you with their requests, and you're fulfilling them. However, you can take it further and become an entrepreneur by selling your own products online. When you sell a product, you are offering your services to customers, and not just to a selection of clients. And, in theory, everybody on the planet can be a customer.
Amanda Breen, a marketing writer at Paper Fellows states, "It might be a daunting prospect trying to sell a product to an unknown buyer. However, with the right amount of research into your industry, it's not about what you're selling; it's a matter of how you sell it."
But what products can you sell? There are many products you can sell online without too much effort. For example, you could start by writing an eBook or online course, also known as "infoproducts," that people can purchase and then read or work on at their own pace—preferably something that suits the niche that you write in. You could also sell physical items like clothing items, custom-designed note pads or anything else you can get. Whatever kind of product you can think of, there's a market you can sell it.
Some freelance writers convert their skills into more lucrative forms of writing and turn it into a business, as did the writers at Ukwritings, who now use their writing skills for clients all over the world.
Begin affiliate marketing
Start to advertise services or products owned by other people and companies on your blog, known as affiliate marketing, to earn a commission. For example, you could write an informative review of a car and post it on your own car-related blog. Let's say you then set up an affiliate partnership with Audi so, when you write about Audi cars and people click your link and buy a car, you will receive a share of the purchase, known as 'commission.'
You can do this with pretty much any service or product you can think of and grow a nice passive income online. Consider what you love carefully and start making some money today!
Create downloadable audio content
Here you could convert your writings, be it personal essays, novels, advice/motivational/personal development articles, and other written content to audio books for sale. Record yourself reading or narrating your work and then upload the spoken-content to platforms like Amazon' Audible Inc., where people can buy and download the content in audio format.
This is a nice way to ride the audiobooks trend and earn a good income online. Reports indicate audio books, while still not as popular as print books, have been steadily growing in popularity over the years and could catch up and overtake physical books as the most popular book formats.