Google Acquires FameBit: Why This Matters for Digital Content Creators, Marketers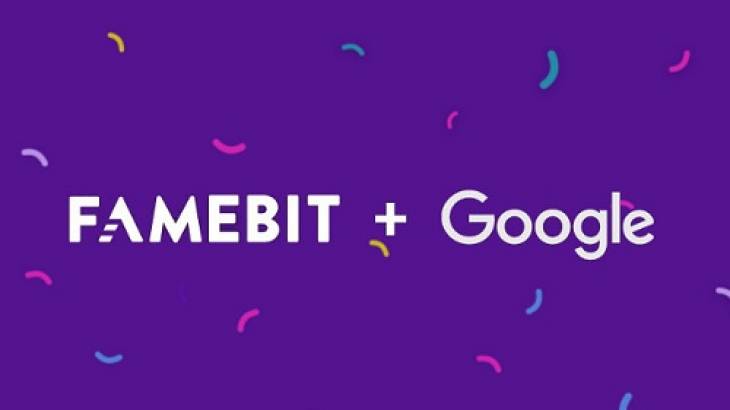 Earlier this month Google announced it had purchased FameBit, a self-service online startup that connects brands with social media influencers.
The search giant acquired FameBit on Oct 11 for an undisclosed amount (rumored to be $15M) to help brands better work with YouTube creators for marketing their products and or services.
Google (YouTube's parent company) said the acquisition would help increase the number of branded content opportunities available, bringing more revenue to the video site.
"We believe that Google's relationship with brands and YouTube's partnerships with creators, combined with FameBit's technology and expertise, will help increase the number of branded content opportunities available, bringing even more revenue into the online video community," explained Ariel Bardin, Google's vice president of product management, on the YouTube Official Blog.
Google-FameBit to bring more revenue to YouTube.
FameBit was one of the earlier influencer marketing companies that facilitate YouTube video sponsorships between advertisers and YouTube content creators or YouTube influencers, as they are also called. It launched as a YouTube-focused platform, but has since expanded its offerings to include other popular social channels, including Instagram and Vine. 
FameBit's platform software helps to automate certain processes necessary for launching influencer marketing campaigns, including product placements, sponsorships and promotions, as well as provide performance data and metric insights. With its acquisition, Google said that FameBit will continue to operate independently for the foreseeable future.
Digital creators can use FameBit's software to set up their profile. Once profiles are set, brands are then able to search for potential matches among thousands of creators via a web-based marketplace, based on various criteria like an influencer's audience demographics. These brands or marketers can hire a preferred influencer to create videos on their behalf or mention their brands in videos, for example.
"With Google's relationship with brands large and small, and YouTube's partnership with creators around the globe, we hope to connect even more brands to creators, engage more audiences, and make brand marketing more creative and authentic than ever," wrote FameBit founders, David Kierzkowski and Agnes Kozera, in a celebratory post announcing the acquisition on the official FameBit blog.
Rise of influencer marketing online.
Google's FameBit purchase comes at a time when influencer marketing is a hot technique in the digital world. Currently, one of the most effective places to launch an influencer marketing campaign is on YouTube. Due to the massive popularity of the video site and the incredible increase in digital video consumption over the past few years, this platform has become the pinnacle of influencer engagement.
As consumers become increasingly disillusioned by traditional advertising and social media influencers continue to capture the hearts and minds of millions, savvy startups and entrepreneurs have found an opportunity to capitalize on these influential figures. The entrepreneurs are partnering social media influencers with brands to push products, services and messages out to the masses.
Google's purchase of the three-year-old influencer marketing startup seems to solidify influencer marketing as a core marketing strategy, at least on YouTube. There have been those who have doubted the place of influencer marketing and touted its ineffectiveness. However, Google's investment in its first influencer marketing outfit not only marks the industry's growth and popularity, but also its viability as a key marketing strategy and channel for advertisers, social influencers, fans and even followers.

As long as digital influencers and creators maintain their integrity and authenticity, their influence will increase as fans continue to follow them. Brands and marketers will consequently continue to see an opportunity to leverage the influencers' status and trust to reach the masses.
See Also: Twitter Will Pay You to Post Videos on Its Platform, Up to 70 Percent of Ad Revenue.