Why This Reporter Quit Her Job at Business Insider After Only 10 Months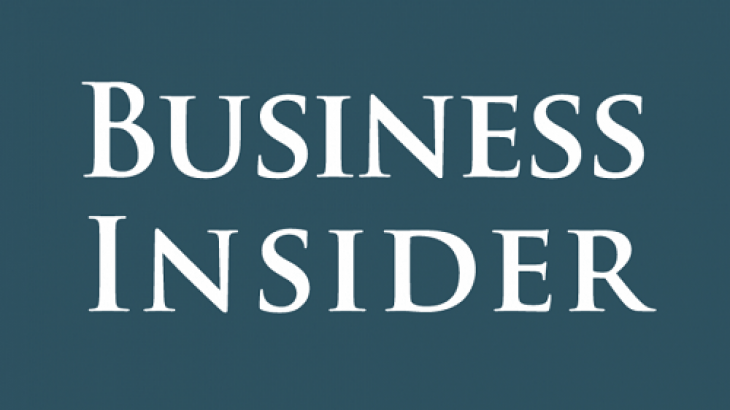 For many writers, journalists and reporters, working for established digital news organizations like Business Insider (BI) would be a dream come true. But, do you know what working for such digital news organizations entails? Are you aware of the challenges you are likely to encounter working there?
Traffic demands loom large over virtually every newsroom at big online magazines. These digital news companies depend on their writers, reporters and journalists to churn out fast copy day-in-day-out to generate high website traffic that ensures the companies are profitable.
Business Insider has consistently featured among the top most visited financial news sites in the world, according to comScore. As 2015 drew to a close, it felt as though the year – and the future – belonged to BI. The company reportedly had its entire media rollup that includes Tech Insider and seven international editions of BI surpass 100 million unique visitors.
And, buoyed by a $343 million acquisition by the German publishing giant Axel Springer, BI's co-founder Henry Blodget turned his sights on global domination. Blodget declared in November 2015 that BI was now poised to become the "financial publication of record for the digital generation."
At a company meeting held the same year, Blodget shared with staffers an ambitious goal of attracting a billion readers to Business Insider's constellation of sites. And because digital news companies depend on their writers and content creators to produce the content that generates traffic, Blodget encouraged staff  members to increase their output.
High-profile staff members exit BI
If BI's staff writers were writing five posts a day, one former employee recalled, Blodget urged them to write six. Blodget's zeal about expanding the company's traffic and the relentless pressure on its content creators to produce more content and generate more traffic contributed to an exodus of some of BI's most high-profile reporters and editors.
Among the high profile reporter and editors who exited were Hunter Walker, Sam Ro, Caroline Moss and Julia La Roche. Some of the former staffers recalled a palpable mood shift that began when Axel Springer bought Business Insider. By CNNMoney's count, the total number of high-profile post-sale departures quickly rose to 24.
As high-profile staffers said goodbye in quick succession, so did many smart, young and enthusiastic low-level staffers quit much sooner. This is despite the "seltzer on tap and whiskey tastings on Wednesdays," noted Shane Ferro, a former BI reporter. Ferro actually quit her job at BI after only 10 months.
"During the second three months the pressure to get more traffic and write a higher number of posts per day ramped up," she writes in a post on Medium explaining her time at BI.
Quitting Business Insider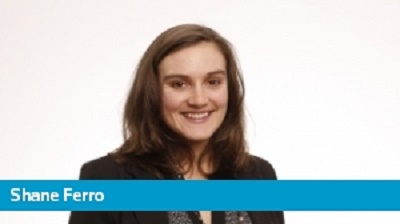 Image courtesy of Reuters
"The last four months, I remember mostly tense meetings about how I wasn't hitting my goals — five posts per day and one million unique visitors per month," says Ferro. "I remember riding the elevator downstairs in the afternoons, hoping that no one would see me crying until I hit the front door and made a left from Fifth Avenue onto 21st Street. I cried a lot while pacing back and forth on 21st street in the summer of 2015. My anxiety got so bad I thought about quitting with no plan. It took my mother, my boyfriend and my therapist together to convince me to stick around until I found something new."
The main problem for Ferro was that she wasn't hitting her targets at BI.
"I never came close to hitting my goals, despite the fact that I became something of a hot take machine, churning out opinions day after day. Some of them took off and got what was seen as an adequate amount of traffic. Some didn't. A lot of them I'm actually quite proud of, probably only because I took some time to think through them. That was good for individual pieces, but bad for my job."
But Ferro knew what she was getting into when joining BI.
"I left a pretty cushy job at Reuters for Business Insider because both there and at a previous job I'd gotten the critique that I didn't produce copy fast enough. At Reuters, looking back, that criticism was nine months into my career as a financial journalist. I wasn't fast enough because I was still learning my beat, and I was taking the time to make sure what I was writing was correct. But I took it to heart, and I got a job at BI because I knew that people were required to churn out a ton of copy every day. I wanted to learn how to be Joe Weisenthal. I expected it to be hard, but to ultimately give me another tool in my journalist toolbox."
What she didn't know was that she'd find it impossible to adapt.
"Business Insider is one of the only things I've ever done where I failed, despite my best efforts. My problem is my brain doesn't work the way that it needs to work in order to succeed in that kind of environment. I either spend five seconds on a subject — I read, I think of one thought, I tweet it, and I move on — or I spend somewhere between five hours and five days really thinking through something. I am either intensely focused or completely unfocused."
She tells how you can succeed at BI.
"To succeed at BI, you have to be good at the middle ground, where you can read something, spend 30 minutes putting together a summary, maybe add another thought or two, hit publish, and then be immediately ready to start again. That's how you get to five stories or more a day. I am not good at that kind of thinking. I suck at it. I need at least two hours after I published a piece to mentally recover and start over. Writing isn't like physical labor. You can't always just finish one task and move on to the next. At least I can't."
Ferro concludes that BI is the extreme version of what every news site now expects of its writers: fast copy with a broad appeal that's turned in without much need for editing. There are people, lots of people, who are good at that. Those people do really well at BI. But many others don't.
See Also: How to Pitch and Get a Byline in The New York Times