A Winning Strategy for Influencer Outreach & Marketing Success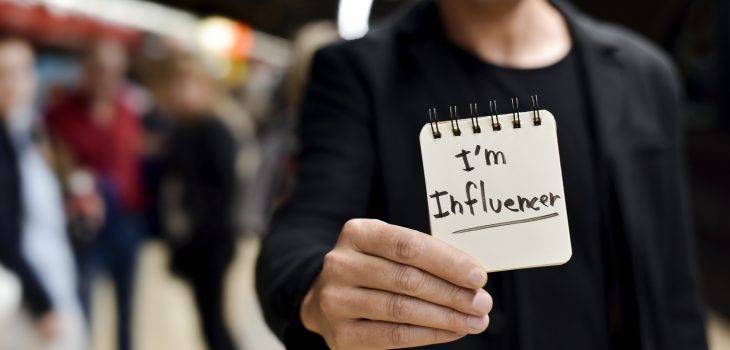 Are you looking for effective ways to promote your content online?
Even after mastering the top skills of the best content writers, it can be difficult to get your great content read. This is because more content is produced today than ever, and creators are still starting up. Competition is fierce online. It's hard to get people to notice your content.  
The good news, though, is there are famous and influential people who already have an audience online that can help you promote your content to the large audience they hold. Influencers, as they are popularly known, can offer this helpful service for a reasonable fee.
While some influential personalities might not inspire a lot of confidence due to their erratic behavior, you shouldn't shy away from influencer outreach. With a good outreach strategy, you can get more from influencer marketing than most other online marketing methods.
Top Tips for Influencer Outreach & Marketing Success
Here're top tips for influencer outreach and marketing success when promoting your content and brand online.
1. Choose the Right Influencers
Like every other professional, influencers also have some differences between them. Small differences here can have a big impact on your content and brand. It's a good idea to take time to learn about which influencer will be best for you before contacting anyone.
Consider what platform your content is best suited for. If you think your content is best presented as a blog on a website, then many influencers with blogs themselves can do well for you. If you have more of an ecommerce type of website that you want to promote, then hiring professional digital marketing influencers already in the ecommerce niche is a good bet.
Some heavy social media users have many funs and follower, which means they can also help you get word out about your content to more people. You can reach out to these social media influencers to promote your brand to a large general audience on social networking platforms.
2. Know What to Look for in an Influencer
Besides what they specialize in, there are other factors to consider when picking an influencer to work with.
These factors can help you determine whether an influencer is a good fit for you, and if they can understand your goals and what you want to achieve so it's easier for you to partner:
        I.

 

Their Platform Authority
Having a blog, website or social media account with high domain authority and credibility is important for an influencer. It signifies they are not only authoritative in themselves, but also that their audience trusts their word. It also shows they are serious about business and are organized, all important qualities for an influencer worth their salt.
Having an authoritative blog also tends to mean they also have a mailing list for their audience to get fresh content sent to them. This means the influencers can send emails to their audience for updates like any content you want them to promote on your behalf.
   

 

II.

 
Their Audience Engagement
When it comes to influencer marketing, there's a lot of uncertainty surrounding how effective it is as a marketing method. For one, how can you be sure influencers have a large mailing list as they claim?
One way to figure out how influential they are is to look at their posts to see how engaged their audience is and gauge how many actions or positive responses they can generate.
If you see that a lot of people react or comment on their posts, then you can be fairly certain they are telling the truth and have an impact on their audience. You can also check their profiles to see how many followers they have.
The most important thing you should check, though, is engagement, such as the number of times their post are shared or retweeted on their platforms.
Comments and reactions to posts are good, but spreading the word is the main goal here. Having a lot of shares also means they have a real impact on their audience. It also means they're captivating enough to convince people to share their posts.
This will be helpful for you if you are looking for more views on your content and traffic to your website or product pages.
 

 

III.

 
Their Content Quality
You want your brand and business associated with high quality content that inspires confidence.
So, identify online influencers who also create their own content that's credible and impactful. Influential content creator are passionate about their area of expertise and influence. They're more likely to have no problem understanding your content pitches to them.
When an influencer's audience is similar to your target demographic, it can lead to a lot more people subscribing to your own website or mailing list after hearing from that influencer you are partnering and working with.
Another reason to look for an influencer who creates high quality content is for sympathy. A fellow content creator will understand your struggles and pain points when looking for an audience and business growth, because they've likely also experienced a similar situation in the beginning. They'll know how best to handle your case to help you reach your goals.
This also means it possible they'll offer you their services for a reasonable fee because they understand your situation better. You might even get a promotion from them free of charge!
  

IV.

 
Their Authenticity
Over the years, some "influencers" found out people paid them more if they had a lot of followers. They do everything they can to gain as many followers as possible, including dishonest practices to inflate their follower count. These unscrupulous individuals are the reason why a lot of people and businesses are wary of influencer marketing as a whole.
These dishonest individuals are also why you should look into the authenticity of a potential influencer you'd like to work with before hiring them. One way to spot inauthentic influencers is to look at comments on their posts. It should be obvious if the comments are from real people or from bots.
You can also look at their previous posts and verify their claims for yourself. Scammers will always have conflicting claims in their posts. Look out for discrepancies in their messages to spot fraudsters. It should be easy to spot they're lying if you look close enough.
3. Maintain Constant Contact with Influencers
To ensure the success of your influencer outreach and marketing strategy, maintaining contact with each other is essential. Constant contact helps you develop a relationship with your chosen influencer. This is important because there are others trying to recruit them for their business.
A great way to maintain free flowing communication with them is by subscribing to their blog and following their social media channels. This will allow you to get updates on their latest posts which you can talk about with them. Sharing similar interests with them helps build rapport.
Doing all this is important because you'll get a sense for how an influencer communicates with their audience and promotes stuff to them. Building genuine friendship with them before entering into any kind of partnership can therefore give you a leverage of sorts in the end.
4. Have a Plan to Promote Yourself Through Your Influencer
Influencers tend to be busy most of the time. They may not have enough time to plan and make a complete script for promoting and selling what you want them to sell.
If they think it will take too much of their time for your project to work, they may bail on you, charge more or just reject your offer, preferring to work with someone else instead of you.  
Avoid all that and just help them with the promotion by preparing a way to deliver your pitch. For example, you can prepare custom company t-shirts for them to wear over their next video posts. This works well with a social media outreach strategy as people often see how they look there.
You can also draft a script and suggest a plan for how to promote your business or products instead of leaving all the planning and strategizing to them alone.
Get Started with Influencer Outreach & Marketing Today
Do your research and get in touch with an influencer today. Influencer marketing is a powerful tool that can help you promote your content with great success. Don't underestimate it.
If you are finding it hard to create content on your current platform, check out our blog on fundamentals of web content writing, and more tips on influencer success.
All these tips should help you promote your content better and be a more productive and successful influencer marketer, too!