7 Ways to Make Your Mobile Device & Apps Run Faster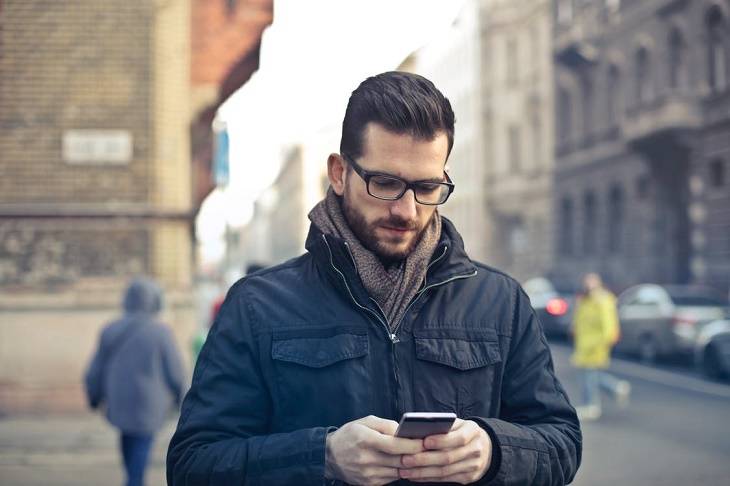 The ideal loading time for a mobile app is two seconds. If the built-in mobile software fails to comply with it, users tend to get angry and frustrated. This normally happens when the device gets old, or when it gets software updates.
Back in October 2018, Samsung and Apple received heavy penalties from Italy's antitrust regulators. The Italian anti-trust watchdog fined the tech giants millions for deliberately slowing down older phones with software updates. An inquiry by the regulators proved the users' suspicions in this regard. The two companies have since rectified these actions with newer policies.
However, there is more to that story than what meets the eye. Software releases are integral for the end user, because they carry critical security updates for the mobile device software. The only issue is that older hardware cannot calibrate with new software. And that can slow down mobile devices.
Apart from software updates, a mobile device may slow down for other hard-to-determine reasons and bring huge frustrations. Apps can start crashing frequently and ultimately the device can grind to a halt and die. Fortunately, there are a few simple remedies for iOS and Android software that can speed up your device and make your phone as good as new.
Tips and Tricks to Speed Up iOS and Android Software
Below is a list of seven tips, tricks and suggestions to make your iOS and Android software run quicker, and consequently make your mobile apps run faster as well:
1. Free some space
All the photos and videos that you keep in the gallery and the apps that you download consume a considerable amount of space on your mobile phone. Every smart device needs breathing space to run smoothly. If it has low storage space, it is eventually going to slow down.
There is a particular process to clear up unnecessary files for each platform. In Samsung, there is an option called "Clean now" which clears unnecessary files and app cache. While on iOS, you can find the option of removing web data and images in the "Settings".
If your device does not clear through the storage management option, you can perform this manually. Apps accumulate cache in hundreds of megabytes. They also use data cache to speed up operations. It is always a wise option to wipe clean the cache when data gets counter-productive.
2. Turn off background app refresh
Some apps operate in the background to provide you with timely messages, and notifications. It is a great way to stay in the loop but tags along with a cost. They occupy space on RAM and slow down your phone.
Closing these apps will stop all procedures and give your phone an ultimate speed boost.
To close apps on iOS: Double press Home button then swipe up the apps you want to close.
To close apps on Android: Tap the Overview button. You will see a list of all open apps. You can drag them off the screen or tap X at the window corners.
3. Uninstall the task killers or cleaners
An inexperienced user often gives in to the appeal of task killers and third-party storage management apps. In reality, these do more harm than good. Devices can manage their RAM quite efficiently on their own.
You should be more concerned with the security and privacy of your device. Make sure that all apps comply with the standards. Many require extensive permissions and use personal data. It is better to check out app reviews online on forums like Quora and AirG reviews.
4. Disconnect from VPN
A VPN ensures anonymity and privacy. But it can also slow down your speed when you are using the remote servers. So if your phone is connected to a VPN and running slower than usual, disconnect it and try again.
There is a strong likelihood that you will notice an immediate improvement when you disconnect. If it happens and the problem fixes, you can improve the speed of your VPN when you reconnect to it.
5. Root your phone
Unlocking the developer options is quite a joy for advanced users. It gives them the privilege to modify the software code on that device or install software that the developer doesn't pick for that particular device.
A rooted device gives you the freedom to install a cleaner ROM. It runs smoother than the current setup and overclocks the processor. Also, it cracks the whip on your hardware to make it run faster.
Even though it sounds quite fancy and a feasible option, you must remember that these methods come with a risk. Rooting is a complex process. It voids your warranty, and an amateur may end up breaking their operating system.
It is vital that you read through the guide before you opt for this option.
6. Reset network settings
Resetting the network settings often fixes the slow data connection. It also resets the Bluetooth devices and Wifi access points. Connecting again may fix the problems that you were facing with data downloads and app launch.
7. Factory reset
When every other effort fails, this will save the day for you. A factory reset will bring the phone back to its original condition. All the data that you store gets deleted, so it is better to create a back-up of the required files before you tap the button.
It can do wonders to clean the obscure parts of the buggy code and leftover software that clogs the performance. It is one drastic measure since you lose all the data. Go for it only when you've tried all other options and still aren't happy with the speed of your phone.
If none of these options work out for you, then the problem may be a hardware issue and you may need to seek tech assistance. They know various device-specific troubleshooting tips that can prove effective for your phone.
So, investigate the software issues of your phone. Then pick a technqiue that works the best.