Must-Try Virtual Team-Building Activities for Remote Workers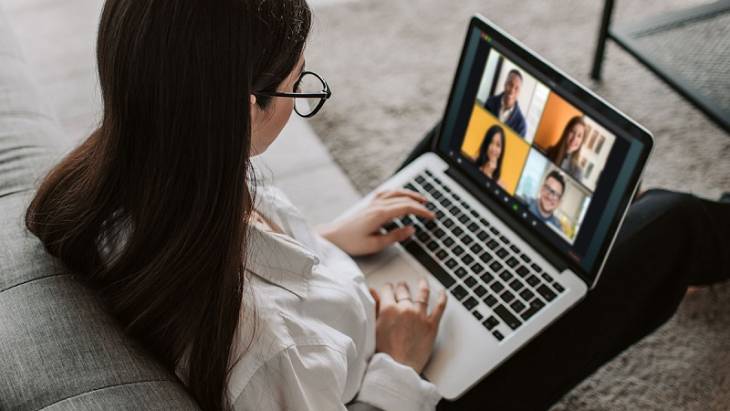 Virtual team-building activities are a relatively new and innovative way for connecting and bringing remote teams together. They help your team achieve deeper bonds and stronger collaborative synergy.
Unlike traditional team-building exercises where teams must meet in person, you can do virtual team-building activities at any time and from anywhere via the internet.
Virtual team-building activities also allow employers to save money because they don't have to purchase various materials, equipment, or even rent space.
The best virtual team-building exercises boost camaraderie among colleagues, improve communication, mutual trust and friendship among people who spend a lot of time together, while also enhancing creativity and productivity within teams, and much more.
But, which are some examples of virtual team-building activities that can boost team spirit?
Best Types of Virtual Team-Building Activities
Here are some fun virtual team-building activities and ideas you must try:
1. Virtual Icebreaker Exercises
Virtual icebreaker exercises are excellent for employees to get acquainted with one another.
An example of an icebreaker is the "5 things I can't live without" game. This activity allows teams to disclose personal information with each other, while increasing theirr knowledge about coworkers in a fun and comfortable setting.
Other similar activities include "5 facts about me" and "30 questions."
2. Role-Playing Activities
Role-playing games increase empathy towards others with different lifestyles or appearances by allowing participants to take on different personas.
This activity can be particularly helpful for people who feel awkward or lonely as they get a chance and a safe space to practice social skills and form new friendships.
An example of a role-playing exercise is asking employees to answer probing interview questions as if they were interviewing for that job at their company, not just any job.
These types of exercises allow workers to think outside themselves and imagine other people's feelings and perspective in different situations.
The best role-playing exercises will challenge employees and encourage them to think on their feet.
3. Virtual "About Me" Challenges
Virtual "about me" exercises allow coworkers to be vulnerable with their peers and disclose information about themselves in a safe space without being judged.
One example is anonymously sharing five facts about your personality and having other teammates guess which fact belongs to which person by email – no names are used.
This activity allows workers to learn more about each other in a comfortable environment as they move through emails, different from traditional "icebreakers."
4. Group Brainstorming Exercises
There are different ways you can engage in brainstorms virtually, but generally these exercises revolve around the same concept: getting groups of people together to generate new ideas.
An example is asking each team member to write down an old idea and then ask for five unique ideas that could replace it. You can do this activity over email or via chat rooms.
5. Virtual Problem-Solving Activities
Virtual problem-solving activities allow employees, particularly those who might not normally interact with others freely, to work together with their colleagues on challenging tasks.
An example is asking each team member to contribute five ideas for revamping their marketing strategies in the next six months without increasing cost.
This type of activity forces employees to think outside themselves and consider what others might need or want, while also giving them a group goal they must work together to achieve.
6. Virtual Cooperative Activities
In most workplace settings, workers will often find they need to take part in activities that forces them to depend on one another.
For example, virtual cooperative activities allow employees who don't normally engage to learn about different aspects of the business by working together.
An example of a virtual cooperation activity is asking each team member to write down something interesting they would like in "a day in the life of…" then sending it around by email before reconvening the group to discuss what they have learned from one another.