5 Ideas to Grow a New Online Business from Home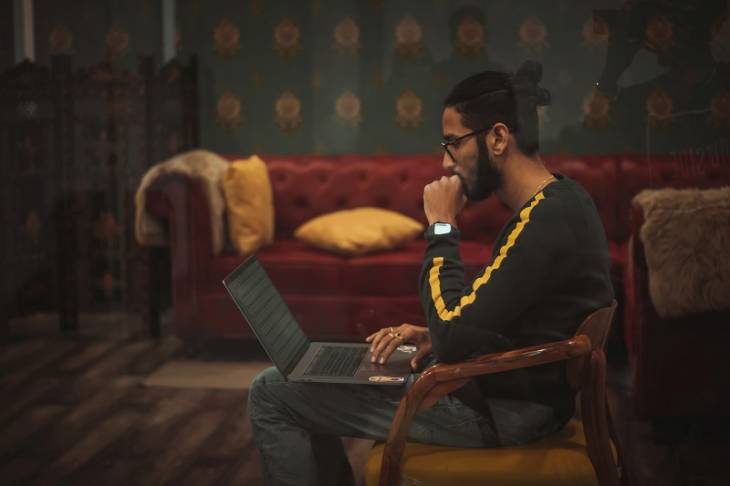 In today's digital world, the opportunities for building a home-based business are limitless, but it requires determination and knowledge of digital marketing.
Admittedly, there are many strategies you can use and different ways you can leverage digital marketing to build and grow a strong brand for your business.
Here're some ideas to build your online business and ensure its continued growth:
1. Interact with Your Existing Fans and Followers
Even though you're creating unique content on your blogs and publishing engaging social media posts, there's still more you can do when building your web presence. It doesn't stop at that. Make sure you are also interacting with your active follower.
For example, like the posts that tag your business and respond to comments for fans and follower swiftly. Also, reciprocate and share posts that tag your brand to encourage more interaction.
When you encourage your followers to share your content and positively engage with them, you'll increase customer satisfaction and the likelihood that they will share more of your content.
Sharing and engaging users is one of the best ways to increase your followers.
2. Blog Regularly on Your Website
You probably know that you need a well-designed and optimized business website to establish any type of business online, but your website is only the beginning of establishing your online presence.
You might have a visually stunning, state-of-the-art website, but if it doesn't have a blog, you might as well forget about reaching and attracting a wider audience online.
Create a blog on your business website to publish new content on a regular basis that will help you rank higher in search results and attract eager reader/potential customers. Once you have a blog set up, be sure to post to it regularly, creating high value, reader-focused content that's relevant to your field and business niche.
As you create more blog posts, search engines like Google will recognize your site as an authority on those topics and rank your pages higher in search results. That will drive more traffic to your website, increase your brand visibility, awareness, and sales online.
3. Establish a Social Media Presence
Social media websites offer great opportunities for reaching audiences and growing businesses online, especially for those that don't have big marketing budgets to promote their businesses using paid advertising options.
To get started, create social accounts for your business on the major social media sites in the market, including any niche social media networks where your target audience spend time on. Make sure each of those accounts are similar to create a consistent brand presence online.
Once your accounts are set up, post relevant content to engage users and grow an engaged audience. Use hashtags to reach bigger targeted users and link back to your business website or a relevant blog post on your website.
That will help you gain followers and drive more traffic to your own website where you can make a sale or conversion. After consistently doing this, you'll notice some social media sites bring more likes, comments, shares, and interaction.
You can decide to focus more on those accounts to bring more engagement, while also optimizing those that aren't getting similar traction. Overtime, you should be able to achieve maximum engagement across all social media platforms you're on.
4. Optimize Your Website and Apps for Mobile
Search engines like Google and Bing give higher ranking in their search results pages to mobile-friendly websites, so be sure your website and business apps are mobile-friendly.
When you know how to create an app for Android and iOS devices that's optimized for mobile use, it can be very beneficial to your business as far as attracting new customers and delivering stellar user experience is concerned. Customers today expect no less.
This means your website fits properly on smaller screen and all of its features are fully functional from all mobile devices. Research shows that more than 51% of internet usage is done on mobile devices, so ensuring your website is accessible on phone browsers will help you maximize your business' reach and growth.
5. Guest Blog on Other Sites
Once you have created your own blog, you should look into writing guest blogs for other sites that are related to your field of industry as well. While you may not always want to contact a direct competitor, a related blog is ideal for expanding your reach.
When you and another blogger appear as guest writers on each other's sites, you're basically sharing each other's audiences, which exposes your business to new potential fans and customers. The same applies to appearing as a guest on different podcasts.
As long as you have something interesting and exciting to offer, you can find plenty of blogs and podcast shows that are looking for your type of content. By appearing as a guest on blogs and podcasts, you'll generate more attention and build a reputation for yourself and your business.
Conclusion
While you can implement all of these strategies yourself, consistency in all of your marketing and business growth efforts is what will pay off best. The myth of the instant six-figure online business is deceiving.
It takes consistent and smart effort to achieve success online. Success itself may be a slow and gradual process, but it will also be a longer-lasting type of success.