Adding a Blog to Your Website: How to Get Started Fast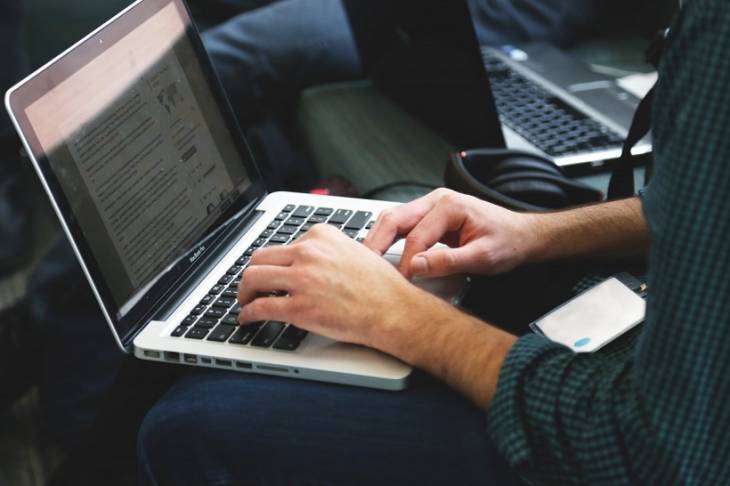 Blogging is one of the most valuable tools you can use to engage with your customers online and ultimately improve your marketing and business results. If you don't have a blog already, you should definitely start one now.
Over the years, blogging has emerged as one of the main elements in marketing strategies today. And 2019 promises to be the year of blogging.
Before we delve into how you can use blogging to connect with your audience, let's examine the benefits of adding a blog to your website. Then, we'll discuss how to get started with blogging.
The Benefits of Blogging
A blog is really a simple, concise and easy-to-use platform that allows you to connect with your target audience online and share with them relevant information about your business and other relevant information. Because it is your own platform, you can explain directly to your audience all about your products or services and how to use them. Also, you can easily track customer engagement on your blog and get their valuable feedback firsthand.
As SEO is a part of most content marketing strategies nowadays, more and more businesses are focusing on optimization to improve their search engine rankings. To have a better ranking on Google, the most popular search engine, the most effective way is to add a blog to your website. However, it's not enough just to have a blog. It will have to be active and you'll need to learn how to apply SEO recommendations to make your blog popular.
According to a Hubspot survey, 60% of businesses that have a blog on their website acquire more customers. Your blog is where your content strategy starts. From your blog, you can pull out content for your email and newsletter campaigns, social media channels, webinars, eBooks, guides, and so on. Having all your vital information in one place will not only be helpful for your customers, but also for yourself as well.
Keep in mind, though, that your target website or business audience is whom you're writing to when blogging. That's why it's important to provide them with useful tips and tricks so they are benefiting from the blog and finding reason to keep coming back for more information.
Among the numerous benefits of adding a blog to your website, the most crucial one is that it gives you and your company a voice. There is no better way to personalize your company than by having a blog. For instance, you can show all the values that are important to your company and its employees by writing about company culture.
Your blog is also a place where you can write about upcoming products or services, and comment on industry trends. Use it to showcase your brand personality and industry expertise. Remember that customers are less likely to buy a product from a company they don't like. However, they are more loyal and likely to become repeat customers for those brands they like.
5 Steps to Add a Blog and Start Blogging
Starting a blog is easier than it once was, but you have to be more determined and have clearly defined goals before you start working on your platform.
Here're crucial steps to make your blogging an interesting and beneficial process.
Step 1: Prepare and plan ahead
Every good strategy requires preparation, and it's the same with blogging. What are the goals of your blog? Do you wish to inform people about your products or service? Do you want to provide them with additional information on product usage? Do you want to position yourself as an opinion maker in your industry so you'll comment on recent trends and provide guidelines?  
Answering these questions will help you determine in which way to go. Don't forget about writing a list of topics for your blog. To research and get some ideas, use Google Trends, a free tool provided by Google.
Step 2: Add a blog page on your existing website
As a company or serious professional, you probably already have an existing website. To add a blog to the website, create a new website page with a link to a blog you set up on a popular blogging platform like WordPress (WP).
Alternatively, you can move your website to WordPress. Use .htaccess codes to redirect old links on your existing website to new ones on WP. The power of a static blog homepage in WordPress can allow you to run your blog with your website name as the main domain.
You can then customize your blog to match your website and post content on the blog. Visitors will not have a problem identifying and reading your blog.

 
Step 3: Publish the blog page
If you want your blog to be accessible on your website so that other people can read it, you will have to publish the website page with a link pointing to your blog, or add the blog link to your website navigation. Check that everything is correct in the page and click the 'Publish' button. 
After publishing and making your blog link live on your website, go to your WP Dashboard and choose 'Settings' on the left side. Click the button to create a new static page in WP and select 'Blog' under the drop-down menu for 'Posts.'
It's very important that you choose 'Blog' under the drop-down menu for 'Posts' and not the 'Front' page, because it will determine where your blog feed appears on your website.  
When you're done with that, you will now have to decide how many posts you want to appear when your readers visit your blog. The number is up to you.


Step 4: Add your first blog post
This is where you're going to need that list of blogging topics you created in the first step of preparation. Decide on the title and subject or topic that is best to publish as your first blog post.
With blogging topics already decided and written down in the first step, you will have no problem creating content that is high converting. This is why it's essential that you don't skip the preparation phase.
Don't be too strict on yourself, though, especially if this is your first blog post ever. The good thing about blogging is that you can edit all your posts after they're published without any problem.



Step 5: Create an editorial/blogging calendar
Blog posting should follow a pre-determined strategy for it to be effective. For this reason, create an editorial calendar for your upcoming articles, with topics, deadlines, the persons who will write them and any other information you find useful. Have this information clearly written down ahead of time.
When you blog without an editorial calendar, your blogging messages and schedules are likely to be all over the place, making your blog look disorganized and messy. Your customers may easily get confused. Blogging is pretty straightforward, but mistakes like these can harm your blog performance.
Conclusion
Adding a blog to your website is not something you can ignore today at a time when every business is focused on content marketing. When you decide to start a blog, remember these key points:
With a blog, you can easily communicate and engage your audience
Blogging will increase your search engine ranking results
A blog is a perfect platform for publishing converting content
Having a blog allows you to show your company culture
With quality preparation, you will simplify your blogging process
Having an editorial calendar is crucial for your content to succeed
With all of this in mind, blogging will be inspiring for you and your audience. It will simplify your communication with customers and make it easier for you to convert prospects into customers as well. So, get blogging today!