Online Grocery Shopping Businesses Are Soaring: What You Need to Know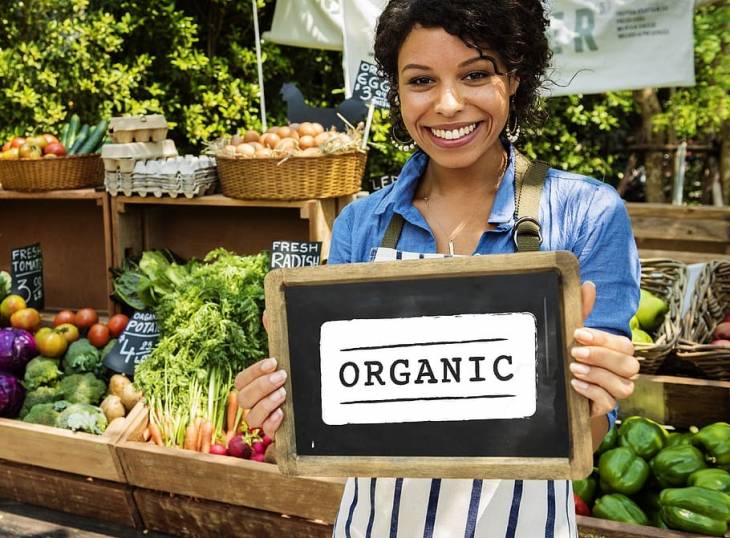 As consumers across the globe are finding online alternatives to almost every one of their needs, we notice each day new online businesses joining the league of eCommerce. Online grocery shopping is one such business opportunity that's driving rapidly towards mass adoption.
A Nielson study showed that developed countries such as the US, UK, Japan, and France are among the fastest adopters of the online grocery shopping trend, with over one-fourth of consumers already shopping grocery online. The study also notes that in as few as five-seven years, 70% of consumers will be grocery shopping online.
Out of those who haven't yet adopted the online grocery shopping trend, 55% have shown an interest in adopting it soon. That's a good sign for any entrepreneur who wants to set up an online store selling grocery and tap into the massive potential in this market.  
Chris Morley, president of fast-moving consumer goods, or FMCG, and retail at Nielsen said:
"The grocery industry is currently in the age of digital experimentation, where the roadmap on how to navigate and achieve real and profitable growth continues to evolve.

While analytics will continue to be critical for retailers and manufacturers to understand the digitally engaged food shopper on a deeper level, a collaborative approach to balancing physical and digital sales strategies is the key to unlocking omnichannel success."
Unlock the Massive Business Potential of Online Grocery Shopping
So, are you among the perceptive entrepreneurs who want to tap into a market growing at a rate of three times year-after-year? Does an expected growth rate of 18% in US food and beverage eCommerce sales intrigue you to start an online grocery business of your own?
If you're still not convinced, you might want to consider the research and statistics about this growing niche: 
According to a report from The Business Research Company, the global food and beverages eCommerce market size will grow from $57.09 billion in 2022 to $69.77 billion in 2023 at a compound annual growth rate (CAGR) of 22.2%. It is expected the global food and beverages market size will reach $140.42 billion in 2027.
The upward growth trend in food and beverages eCommerce sector has been rising over the years. In 2019, eMarketer predicted the US food and beverage ecommerce sales would grow 18.2% to $19.89 billion. By 2023, that figure will reach a whopping $38.16 billion, according to eMarketer.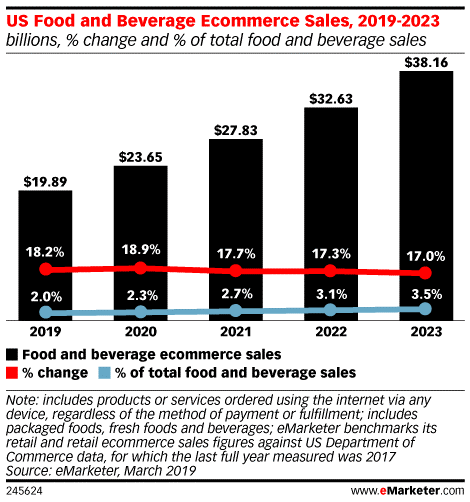 Image and data source: eMarketer
Don't you think a market worth $19.89 billion in 2019 and poised to grow beyond $38.16 billion by 2023 is worth exploring? It certainly is.
Before you get too excited about the immense and fast-growing online grocery shopping space, let's first explore a flipped side of these stats, especially for the market in the US.
As of the beginning of 2019, only a quarter of the US consumers were shopping for groceries online, which is only 3% of the total online shoppers. The US wass lagging behind the UK, France, and Japan where the penetration rate has already reached 10-15%.
Now, could this be a sign that the US market is not a good fit for online grocery businesses? Probably. However, this is hardly likely, considering the love for online shopping among Americans.
Looking from a different angle, this might also mean that the US market is still vastly available for new innovative ideas. A market only 3% penetrated might also be likely to offer a bigger share of the pie to the early birds.
I mean, the likes of Instacart, Fresh Direct, and the most recent entrant-Amazon Fresh and Amazon Pantry aren't just conning around. They are doing some great business out there.
Starting an Online Grocery Business
The big question now is: Should you start an online grocery business, or not yet?
The answer to that question largely depends on how you analyze your local market, what are your initial goals with the online grocery business, and how you are planning to expand.
For now, the stats look encouraging for new players; even in the US, which marketers believe would explode eventually with more people adopting the trend.
Let's now study the skeleton of online grocery business in detail to uncover its fundamental architecture. This will help us comprehend the different aspects of the space, such as how do online grocery shopping businesses work, how to set up a grocery store online, how to start an online grocery delivery business, and how to make money by selling groceries online.  
We will also look into the business models and revenue channels commonly in play, as well as a critical way to build your website, and some challenges with their respective solutions.
Those are critical things you should know if you are planning to invest in this market.
How Online Grocery Businesses Work: Top Business Models
An online grocery business can function in one of three possible ways:
Inventory-based: If you are a supplier and thinking about selling from your inventory, you work in the inventory-based model. Here, you would curate and stock the inventory at your facility from different sources (whole-sellers, suppliers, or your own products), and deliver the same to the customers upon getting the orders from them. The primary source of income would be the marginal difference between cost price and selling price after deducting the operational costs.
Open marketplace: As the name suggests, this model spares you from stocking and managing an inventory. You would use your platform (website and apps) to connect the customers to local sellers/ shops directly. Now, based on further sophistication of the business model, you might manage the delivery by yourself, or ask the sellers to manage the same. The primary source of income in this model is the fee or commission you take from sellers to let them use your platform. 
Closed marketplace: This model works similar to the open marketplace model, except you don't work with small sellers or local shop owners. Instead, you get in terms with a few big wholesalers or suppliers with big inventories. Your platform would have at most 2-3 featured wholesalers who would have everything in their stock. You can further modify the delivery model the same way as in the open model. Of course, the primary income source here would be the transaction fee/commissions from partner sellers.
Irrespective of the business model you choose, two crucial requirements drive any kind of online grocery shopping business:
Product Sourcing: Stock-up/ tie-up with local shops/ tie-up with big suppliers.
Product Delivery: In-house network/collaborate with delivery services/managed by sellers.
Basic Revenue Model of an Online Grocery Business
If you are operating in the inventory-based model, it's straightforward, though not that simple. You make money from the marginal difference, as explained earlier. The marginal difference must include calculation, analysis, and estimation of all necessary and potential overhead expenditures.
So, the businesses in this model price their products after considering the aspects such as cost price of products, cost of managing the inventory, shipping cost, cost of stationery, cost of packaging, tax, and other overheads.
However, operating in the marketplace-based model gives some additional ways to make money. Besides commission cut from the sellers, the marketplace can make money adding various value-added stuff to the catalogue for sellers as well as customers.
Let's check out some of the prominent revenue sources below:
Commission: Usually, the marketplace owner gets the payment from customers and pays-out to the respective sellers after deducting the commissions. You can maximize your profit margins by implementing different commission rates for different categories, products, weight, and sizes.
Service fee: You can implement service fees on each sale for managing the transactions.  
Featured listing: You can manage a featured listing section for products, shops, or both on the home page, which is easily noticeable by the sellers. Charging an extra fee from sellers to put their products or shop link there could be a profitable way to make some good money.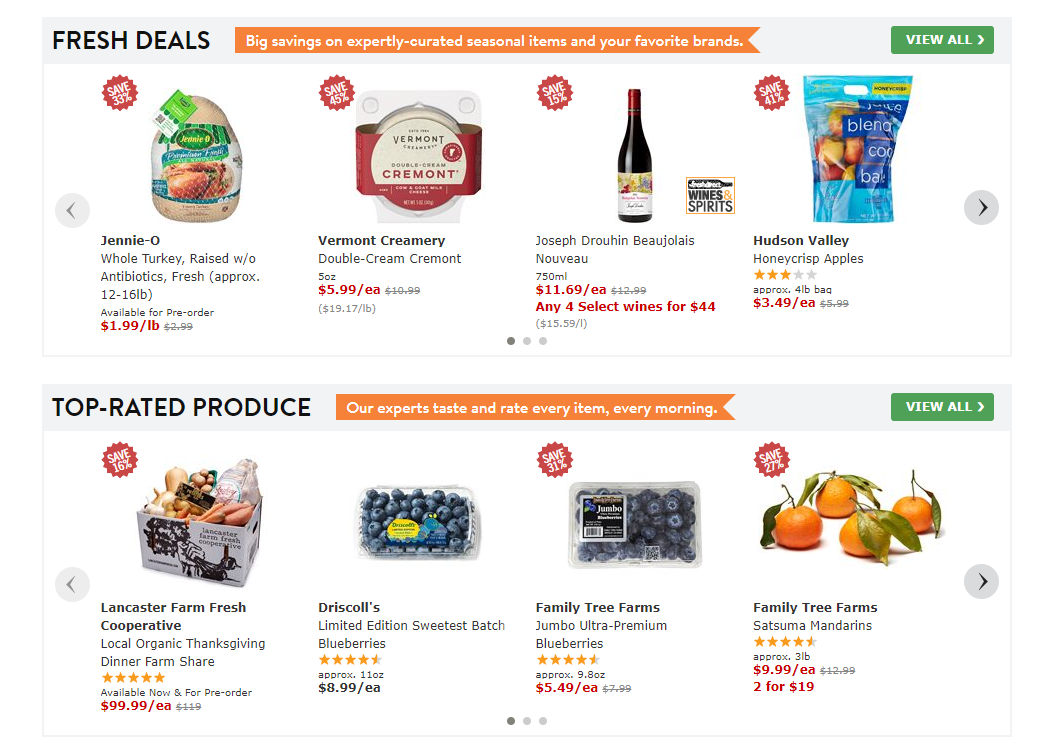 Source: Fresh Direct
Source: Amazon Fresh
Sponsored product Ads: Works exactly like ads. You can place ads from different sellers at various prominent touchpoints on the platform and charge correspondingly. For example, you can charge a direct Ads fee or an additional percentage cut from the sales made through sponsored promotion. 

Source: Fresh Direct
Subscriptions for sellers: You can introduce some subscription packages for the sellers with value-added services and additional benefits that regular sellers don't get. For example, you can club a premium seller account with managed shipping services, product packaging, free sponsored listings, and a place in featured listings etc.
Subscriptions for customers: Similar to sellers, you can create subscription memberships for customers with added benefits such as free shipping, priority shipping, early access to flash sales, additional discounts, and subscription of other popular services such as Spotify. Amazon does this with its Amazon Prime membership for customers. Below is an example of Instacart's Express subscription and its benefits:

Secondary Revenue Sources: Besides these prominent methods, there are N numbers of other ways to make additional money. You can start a blog and monetize it. For example, you can charge sellers to promote their products with relevant content on your blog. You can also make some extra money on your blog selling utility products such as reusable carry bags. You can also sell your user data to market research firms, and so on.
Common Challenges of an Online Grocery Delivery Business
It's crucial to also mention the challenges inevitable to this business model. You are better off prepared beforehand than getting shocks after a heavy investment in website development to set up your grocery store.
Knowing about the challenges will help you to design and optimize your e-store accordingly. 
1. Inventory and Storage Challenges
Most of the items in a grocery store are perishable. They require special care for the storage. So, the additional cost of refrigerated storage infrastructure is inevitable if you are managing the stocks in-house.
Hence, before you commit to a business model to sell grocery online, ensure that you have a plan to deal with the storage and inventory challenges. 
2. Packaging & Delivery Hassles
The same challenges for storing perishable items also apply to their transportation and delivery. If you are taking care of the delivery, be ready to deal with overheads of transportation. This would include managing a fleet of not only small, medium, refrigerated vehicles but also some non-refrigerated vehicles, too.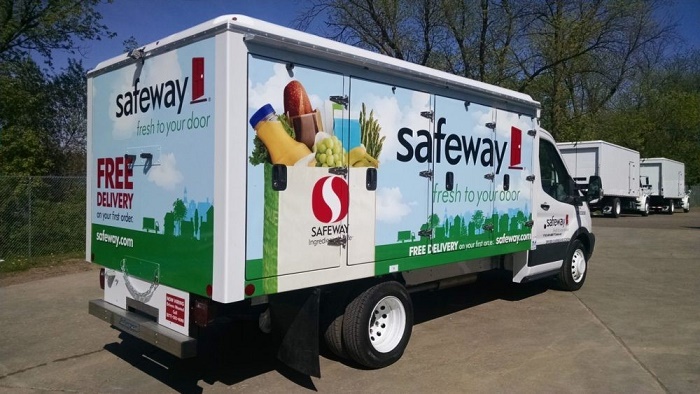 Having managed the packaging and transportation challenges, the next hurdle is offering faster delivery options, such as same-day delivery. Besides, you also need to manage the slower delivery services such as scheduled delivery in parallel.
Moreover, irrespective of the speed, you also need to offer scheduled delivery in different time slots. Check out this screenshot from Instacart's scheduled delivery options: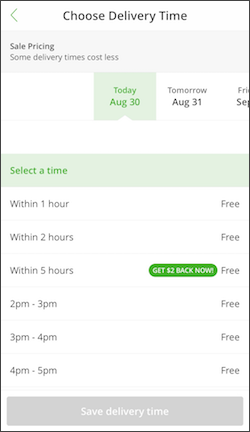 Instacart customers can choose from both same-day delivery and scheduled-delivery options. The customers can choose a time of the day in both kinds of delivery speeds.  
Overview of How to Set Up an Online Grocery Store
Building a grocery delivery store is a multi-step errand that involves a website, mobile apps, back-end, database, and many more. Once you have your business model ready, you can proceed with building the platform.
So, how do you set up and build your online grocery store?
There are two main options to build your store. You can either build everything from scratch or use a ready-made script and build on top of it.
If you go for a ready-made script, you have different options to choose. For example, you can choose an option like an Instacart clone script, which comes with similar features as Instacart. A typical Instacart clone will offer a responsive website, mobile apps for iOS and Android, and a back-end panel to manage them all.
Use an Instacart-based script (or other online store script) if your business requirements match with Instacart's model. However, since most of the clone scripts come with open-source code, you can always customize your script if you need new features, a UI revamp, or any other modification.
The main reason to use a ready-made script is the lower cost of website development. Even with hardcore customization requirements, the cost of building an online grocery store with a clone script will always be much lesser than the cost of building the website from scratch.
You can get a decent e-Store clone such as Instacart clone for a one-time payment of as low as $800-$2000, depending on built-in features. The same could cost you not less than $150,000 if hire a team to develop your website from scratch.
Therefore, I'd recommend customizing a ready-made script to save your money. The rest is all business, opportunities, innovation, and how you can make your money from it.