Best Ways to Keep Your Online Payments and Transactions Secure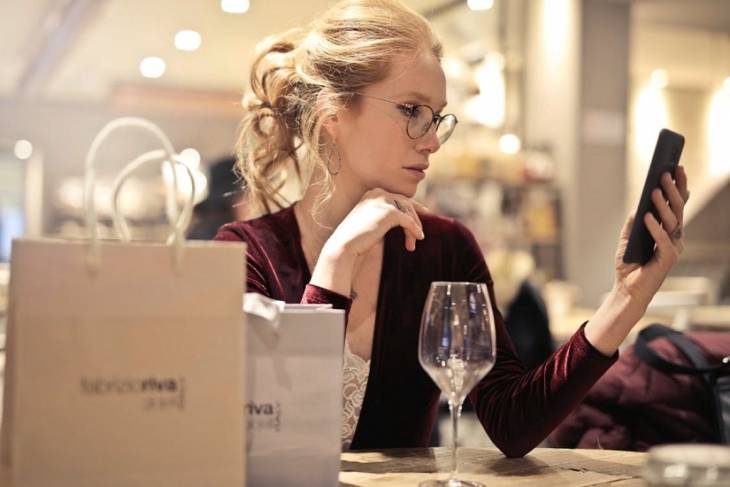 The world is moving rapidly towards a cashless society. And more and more of us are buying products and services online.
When shopping and buying online, however, we often worry about being defrauded during the process of making digital payments and completing transactions on the internet.
With over £1.2 billion in payments fraud and scums reported in the UK in 2018 alone, and global e-commerce losses to online payment fraud estimated at $41 billion in 2022, up from the previous year, it's easy to see why people can be worried about their transactions online.
Cybercrime is a growing menece all over the world. The global e-commerce losses to online payment fraud is expected to grow further to $48 billion dollars by 2023.
If you are someone who uses the internet a lot to make purchases, keep the following tips in mind to protect your online transactions.
Tips to Secure Your Online Transactions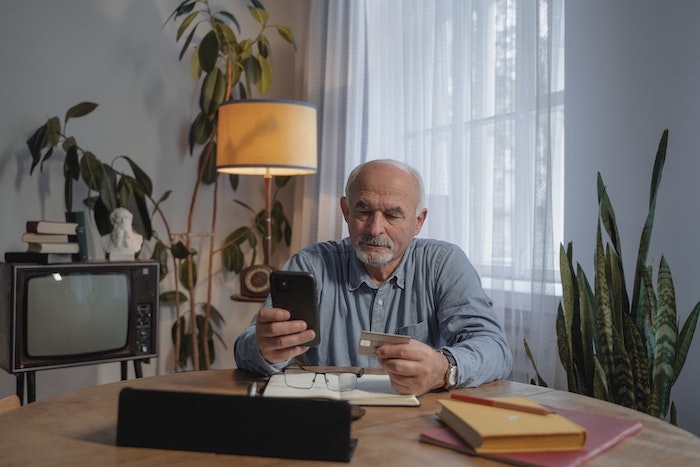 Online payments are a prime target for fraudsters and cybercriminals because the criminals don't need to have your credit/debit card. They only need the card details which can be stored digitally.
Here're top tips to protect yourself from online payment fraud and keep your transactions and online accounts secure.
1. Use a good anti-virus and security software
First off, make sure you protect yourself by using a good and reputable anti-virus and security software for your mobile devices and desktop computers.
A lot of banks, for example, will give you some form of card reader device to log into your online banking. You can use a reputable anti-virus software prior to loging in and making any online transaction. This will help to add another layer of safety and security onto the transaction and make it much less likely that you run into a problem.
An anti-virus software works to make sure that you are not a victim of trojans, keyloggers, viruses, and other malware. This ensures you can make a purchase online without having to worry about malware and bots recording your data and the data being viewed by someone you really don't want seeing the information.
2. Stop oversharing prsonal data
The next most important tip is to make sure that you are not blasé about your personal data and privacy. Many people make the mistake of being quite open and obvious about their identity online. I cannot recommend this approach at all.
Instead, make sure that you never share personal data like photos, email address and passwords with anyone. Always make sure the password is something truly unique, as well. The introduction of GDPR has highlighted how much personal data people share online.
For example, a good choice of password is a thought that you keep to yourself. So, take a moment to think of items that you never say to anyone out-loud. If you do that, you are much more likely to come up with a password that is going to be hard to decipher for someone.
The more unique your user name and password is, the more unlikely it is to be breached. Keep that in mind, and you will start to really improve the way that you share your data online.
Check out the GDPR infographic below to see the different types of personal data and information you should be wary of sharing online.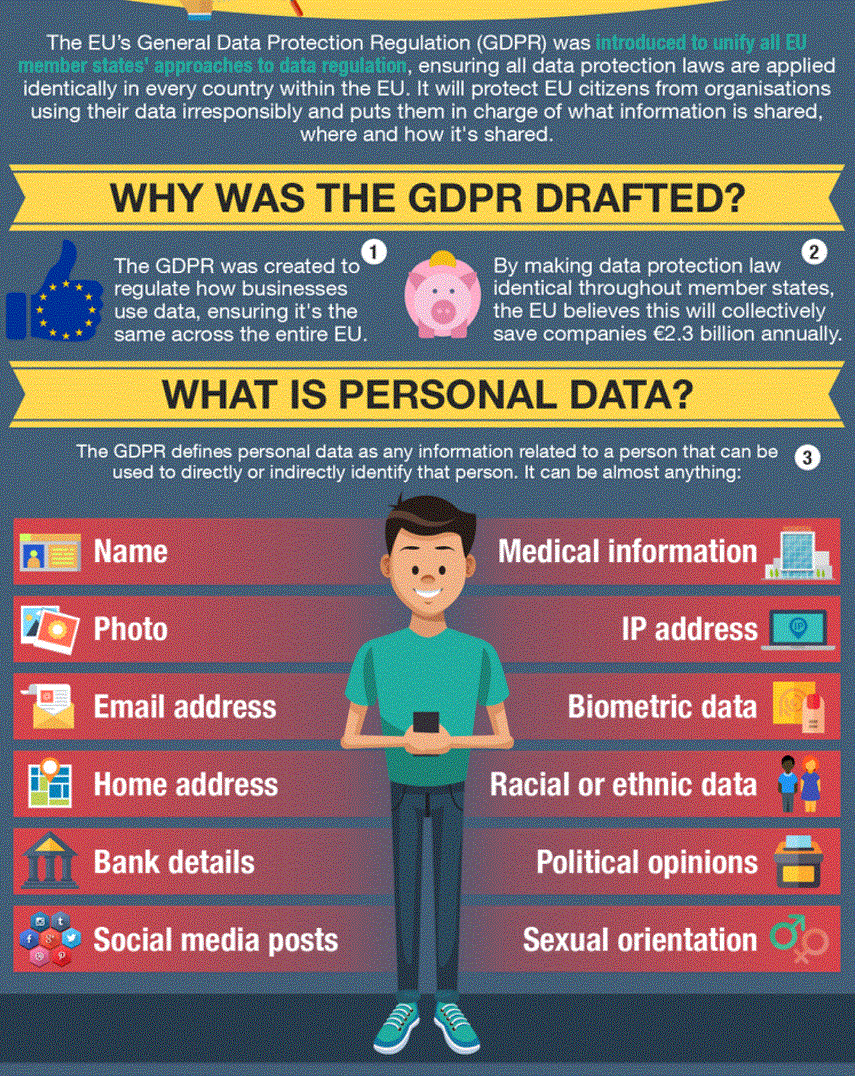 3. Back-up your data
Always be sure to have a backup of your sensitive and important data, too. Many people make a mistake of not doing this, and it can often lead to a whole host of issues – not least a loss of data. If you want to avoid this from being a problem for you, then look to get your data backed up ASAP.
Start off by making sure that you have a data backup plan that is recovering your data on a regular basis for you. It's useful to buy into a system like this, as it can avoid you having to go down the route of starting all over again.
Data back-up tools are cost-effective, and should make it easy for you to ensure that personal data and vital information like this will not become lost in any kind of incident.
4. Pay for things with cash
Instead of buying everything with a card or with an online wallet lik PayPal, pay with cash. If you can buy something in cash, I recommend that you do. While it means you need to keep a copy of the receipt, it does mean that you are more or less untraceable for the cybercriminal who might be larking around trying to steal your data and ruin your life.
Paying for things with cash might seem rare today, but keep on doing it for as long as you can. There is a lot of value in paying for things with cash instead of always reaching for the card. It reduces the risk of being targeted by cybercriminals.
If you always pay by card, you become a bit of an easier target for people who see you doing so. It can therefore make you more likely to be a victim of fraud than when paying with cash.
5. Lock down your hardware
If you ever have to step away from your electronic device like phone, tablet, laptop, and computer, then make sure it is 100% locked-up and secured. Get some form of ID scanner that can make sure fingerprints or retina scans are needed to help you get logged in.
By doing that, you make it far less likely that you will have someone physical commandeer your equipment and make online transactions on your behalf.
Security goes beyond just the digital in this instance. Think of the physical chances of being invaded, as well.
6. Use multiple-factor authentication
Two-factor or multi-factor authentication is becoming more and more common. From helping you to sign into accounts to helping you make a purchase, more than one authentication stage is essential. This could be a password and a finger scan, or an app on your smart device that you need to confirm your desire to carry out X transaction on.
If you do this, you are much more likely to make sure that you can get a much more professional kind of authentication. Do this right, and you will be almost certain to get the solution that you want that helps to keep your safe.
7.  Consider encryption
Lastly, make sure you encrypt all of your messages as often as you can. If you choose to encrypt a message, you are much more likely to get the positivity that you would have expected when buying something online. You can keep your documents secure, such as passwords, meaning that people cannot get logged into your account without those encrypted solutions.
Encryption is something you should always use to your advantage, as it can go a long way to keeping vital data, such as passwords secure.
If you are going to make more secure purchases online, be sure to consider the importance of encryption and all the other afformentioned preventive meseasures.