6 Reasons Why You Really Should Have an Active Business Blog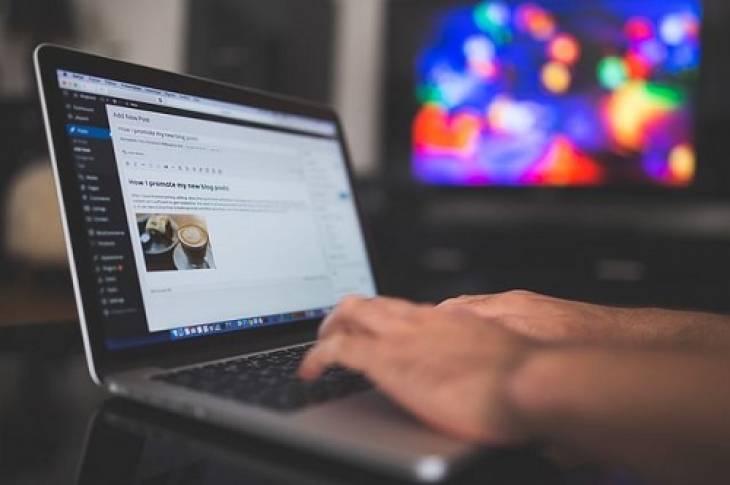 Blogging has been around since the 1980s and has become one of the most crucial weapons in every marketer's arsenal. Blogging enables brands and marketers to attract, engage, influence and convert customers.
The efficacy of blogs lies in the fact that they can be used to deploy both straight forward and subtle tactics to develop a loyal band of followers. Despite the many benefits associated with blogging, many businesses still hesitate to invest in a blog because they aren't sure if it's worth the effort.
Well, the opposite is true because blogging enables you to generate long-term benefits at only a fraction of the cost of other marketing tactics. Here are six crucial reasons why you should invest in an active business blog:
Benefits of Having an Active Business Blog
1. Drive website traffic.
A product or service offering is only as good as the number of eyes it reaches. Therefore, it is imperative that you deploy as many tactics as you can to improve your visibility on search engines. Blogs help tremendously in this regard as they drive organic referral, as well as social traffic towards your website at minimal cost. Even moderate blogging (1-2 blog posts per month) has been found to increase sales opportunities by 67%.  
Blogs can be used to incorporate a number of critical ranking factors that are used by online search engines like Google, Yahoo and Bing, such as the use of relevant keywords, a high number of indexed pages and external links from credible sources. Use an adequate amount of trending keywords in your blog posts so as to instantly boost your search visibility. Moreover, every new blog post will give you another indexed page to show online search engines that you offer up-to-date and relevant content that provides value to users.
Research indicates that websites that maintain active blogs tend to have 434% more indexed pages as opposed to websites that don't. In addition to this, high quality content tends to get mentioned on other websites and therefore you can use such content in your blog posts to increase the total number of external links on your website. This, in turn, will make you seem more credible to search engines, thus, catapulting your rankings. According to a recent survey, blogging can help businesses increase their external links as much as 97%.
2. Showcase brand personality.
Businesses work hard to develop unique brand personalities in order to resonate with their target audiences. They, then, reiterate these personalities using marketing tools, such as advertisements, blogs and social media platforms to attract the right kind of audience for their product/service. Blog posts can prove particularly useful in this regard as they give you plenty of room to explore and perfect your brand tone, as well as showcase a personality that readers can relate to.
In addition to this, your business blog can act as home for links to your company's information, social media profiles, ecommerce platform as well as external projects thus making your brand more consistent. Moreover, this ability of blogs to host an array of links makes them ideal for generating referral traffic for your website.
Also, blogs can help strengthen your social media presence by providing you with brand-specific content to display and share on your social pages.
3. Facilitate customer conversions.
The primary purpose behind a business blog is to gently nudge your target audience to buy your product or service. Therefore, use every blog post as a unique opportunity to convert your visitors into leads by subtly pairing them with a lead-generating call-to-actions (CTA), such as a free e-books, fact sheets, newsletters, webinars and product trials.
These CTAs will enable you to secure critical information about your visitors, such as their email addresses or contact numbers. When you have this information, it will enable you to reach out to them in the future.
In order to ensure that you gain sufficient ROI for the time and resources you are spending on blogging, use a time tracking and online marketing tool like Toggle or Basecamp to regularly assess performance indicators, such as time spent on various blogging activities along with your visitor-to-lead conversion rate.
4. Establish brand authority.
Blogs help businesses establish brand authority by allowing them to exhibit the expertise that they champion on their website. You can do likewise by publishing posts that are deemed useful by your target customers. Address frequent customer queries and concerns experienced by your sales professionals. As you make your content customer-centric, it will help you connect with your target audience at a human level and also instill a sense of confidence in them, with respect to your expertise.
To give you a clearer sense of the power of blogs for businesses, blogs are now thought to be the 5th most trusted online source for information. Nearly 61% of online consumers in the U.S. report purchasing items based on recommendations from blogs, which are considered authorities in their fields.
5. Secure future business growth.
Another big advantage of having an active business blog is that the blog posts you produce contribute to overall website traffic months and even years down the line. This, however, only holds true for truly remarkable blog posts categorized as 'compounding posts' that provide tremendous value to your customers. While one in ten posts end up being compounding posts, they have been found to account for nearly 38% of overall blog traffic.
6. Gain feedback.
Since blogs are mainly informational in nature, they provide the perfect platform for receiving candid feedback and suggestions about all aspects of your product/service offering. This can be made possible by integrating your blog with a membership forum so that customers can set up accounts and regularly contribute towards your blog in the form of comments, guest posts, reviews and even Q&A's. Big firms actually use review's columns to collect data from their users, including AT&T, Sprint, AirG and many others.
Including a membership forum can also really help to develop an online community, as it makes your customers feel empowered. And you can also use blogs to conduct marketing trials in order to assess the market viability of an upcoming product, as well as gain in-depth knowledge about the tastes and preferences of your target market.
See Also: 10 Key Ingredients for Successful Blogging.