44% of Writers Dissatisfied or Extremely Dissatisfied with Not Getting Bylines for Their Writing, Study Finds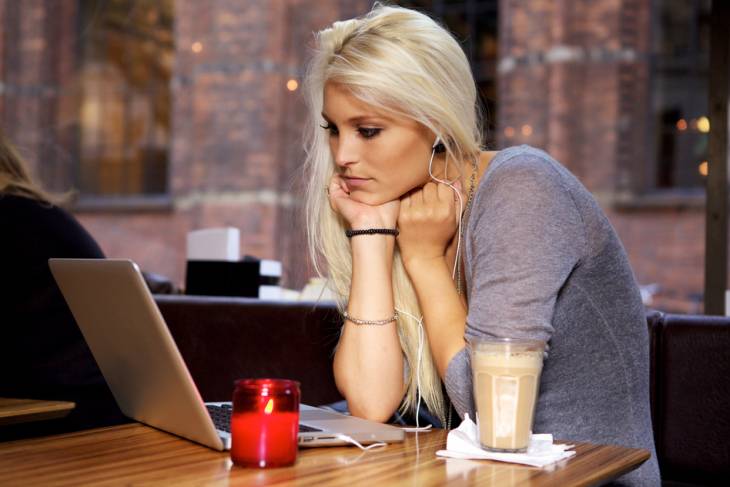 How would you feel if you didn't get a byline for your writings? If you are a publisher, do you identify the authors of articles and other website content?
With the rise of different types of web content, it has become common to see "Published by admin/staff writers" messages, or no publisher at all on websites and blogs. But, according to a recent survey by CopyPress, 44 percent of freelance web writers said they were dissatisfied or extremely dissatisfied that they weren't getting bylines for their writing, as of 2015.    
The survey looked at the State of Freelance Writing and got nearly 250 respondents. It established that bylines have a significant impact on freelance writers' work quality. Meanwhile, 53 percent of writers receive bylines less than 25 percent of the time, and most never receive bylines.
Should You Identify the Author of Articles and Other Website Content?
When writing for the web, one main guideline is to keep it short and sweet (KISS). Mobile copy, on the other hand, should be cut even more. The reason for keeping online copy short is because, on average, users read only about 120 words per page view, according to Nielsen Norman Group. This might explain why you'd want to leave out author biographies. You really may not want three of those few words to be "by John Doe."
Online publishers also opt to leave out bylines at the top of the web page for what they feel is a cleaner alternative to too many people saved in their content management systems (CMS) like Wordpress, and too many publisher names uploaded over time. However, including bylines on your webpages has a few key benefits you also need to consider.
Benefits of Adding Author Bylines
It might seem economical to omit bylines in the short run, but doing so may build-up a sizable number of disgruntled writes and hurt your brand in the long run. 
Here are some top benefits of including an author byline on your site, according to CopyPress.
1. Author bylines motivate employees
Offering bylines to your writers and team members allows them to take pride in their work, especially because they benefit from the exposure that results from their published writings.
2. Author bylines give your team more authority
"When your clients review your blog or website to learn more about your company, they can rest easy knowing that your team has a strong online presence and shares knowledge with others," explains CopyPress contributor Amanda Dodge. "Adding author bylines to your blog or website is one of the easiest ways to demonstrate that experience," she says.
3. Author bylines allow you to discuss sensitive topics
While most of your content might discuss industry trends, share breaking news, or offer tutorials, you also have opportunities to share opinion pieces, reviews, political commentary, or offer personal discussions on certain matters. These pieces tend to garner a lot of attention and discussion (as they should), says Dodge. You can prove that the thoughts came from an expert in the field who is knowledgeable and qualified enough to make certain statements and boost your website credibility by including a byline.
4. Author bylines foster a feeling of community
Finally, we'd like to add that including an author bio on published content, naming authors can help to establish a feeling of community. This is achieved by helping writers and company employees who blog on your platform to get to know each other and their stated qualifications and expertise.
See Also: How to Build a Strong Reputation Online as a Writer