Why Web Application Development Has Become So Vital for Businesses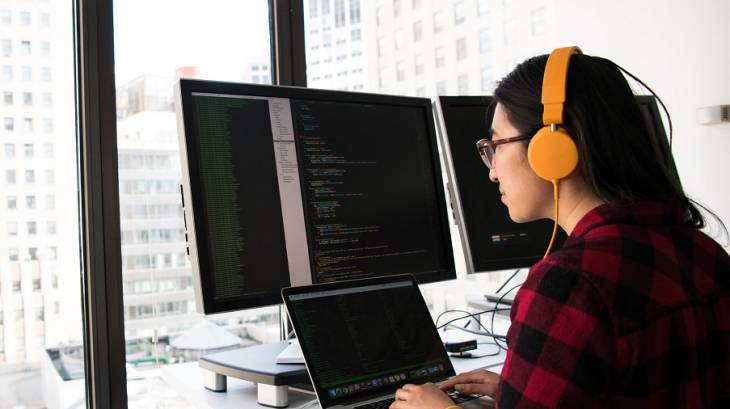 Web application development, the creation of software application programs that reside on remote servers and are delivered to users' devices over the Internet, is one of the most important sectors of the information technology (IT) and digital world. The web development sector has also grown to become one of the most important players in the business world too.
As a result of rapid developments in modern IT and business tech integration, many new advancements have also occurred in web app development. These advancements have provided businesses with new frameworks and innovative solutions to analyze growth, eliminate tech barriers, improve products and services, and much more.  
Today, web application development has far-reaching impact on the business sector in all industries. It is a significant factor determining whether a business can effectively compete, integrate, and succeed in the modern world characterized by a highly competitive business environment.
And as the number of app downloads, smartphone users, and mobile devices worldwide is expected to continue increasing substantially well past 2023, it's clear that web application (web app) development can only become more important than ever for businesses. 
8 Key Reasons Web App Development Is Vital for Businesses
With increased flexibility and versatility, web applications are a great way of keeping up with the needs and requirements of the modern business world and global marketplace.
Apart from reducing the need for traditional means of communicating and sharing information, web application development has increased flexibility, efficiency and versatility in the ways businesses reach their audience, engage and interact with them, and do their business.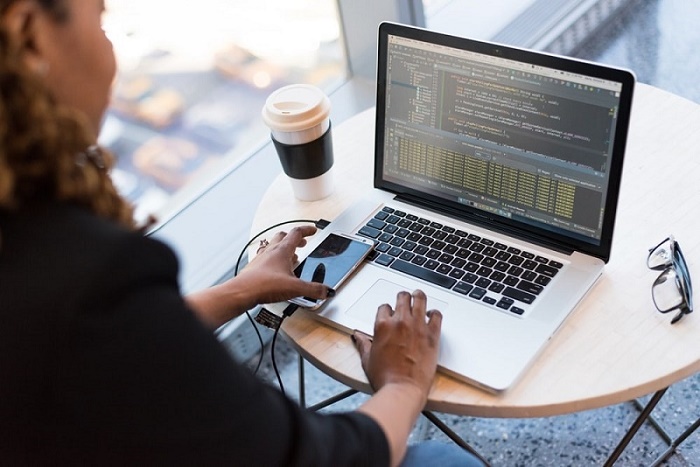 Here's how web application development is playing a key role in business growth and success today:
1. Streamlined operations
Web applications have largely reduced the need for tedious manual streamlining and coordination between different departments.
Web application development has allowed companies to streamline all their internal and external departments through one platform uniformly. Be it operations, sales, marketing, HR, or project management, a single web application can handle it all.
2. Goodbye to traditional desktop applications
With more powerful web applications and increased internet connectivity, businesses are saying goodbye to slower traditional desktop applications. Traditional ways of business management were not only inefficient and time-consuming, but also rendered only a few benefits to businesses.
As businesses have become modern and global oriented, the benefits of traditional desktop apps for businesses have pretty much dropped to zero. And that's how and when modern web app development has become important and crucial for businesses.
3.  Keep up with modern business trends
Modern web applications come with all the features and more that enable a business to keep up with today's fast-paced digital and web trends that often have global impact.
Web applications offer the most innovative services and ways to keep up with rapidly changing business and market trends, which helps a great deal towards a business' success.
4. Better customer service
Modern web application development deploys far much better online solutions than traditional desktop app development, and that helps businesses improve their customer service a great deal.
Web application development enables any business to affordably reach a wider audience and target potential customers anywhere they are across the globe in ways previously not possible. This way, businesses not only acquire a larger customer base, but also cater to customer needs better.
For a business to be available to its customers and audience 24/7—no matter where the customer is in the world—there's arguably no better versatility and convenience than that as far as customer service is concerned. And web applications easily make that possible.
A web application does not even need to be downloaded because it can be access through a network. A user can simply turn on their computer and use a web browser to access your web app and the services you provide.
5. Integrate all business domains
Web apps can allow a business to integrate all of its business domains and operations seamlessly. You can streamline different departments and boost your business' agility and flexibly in the market with the right web application. This means you'll give better service to your customers.
Look into other businesses to learn how your competitors are integrating and leveraging web apps in their business. Implement the same or search for better web app strategies to stay ahead of the competition.
You will always find new ways to improve your sales and marketing with the right apps. And this way, you'll integrate and manage your business domains quite easily and effectively, saving a lot of time, headaches from the hassles, and money.
6. Enhanced user experience
If there's one major concern in the business sector today, it is about enhancing 'user experience.' Companies are striving to offer the best user experience to their audience in order to turn them into return customers and increase the profits.
One of the best and most effective ways to enhance user experience is using web applications. Today, consumers are more into online shopping and browsing online for solutions than ever before. To win in this space, every business is looking for the better web app solutions than competitors.
The web application development field caters to all such needs: responsive web design, attractive graphics, great user interface, and more. Overall, web apps deliver enhanced user experience, and the user will feel the urge to buy more even from within your web application.
7. In-App Offers and Deals
Consumers are increasingly demanding and expecting mobile apps from their favorite brands and businesses, which they can download from their favorite app stores and conveniently use on the go. Be it the fashion industry, healthcare, or automotive, developing an application for your business is gaining increased importance.
Businesses can not only offer convenience through their business applications to customers, but also deliver push notifications and in-app deals and offer that boost customer loyalty.
Many people today think accessing business websites via a browser takes time and instead prefer using business applications to have everything in one place. Giving people what they need in this case is a good move that will lead to increased sales and customer satisfaction.
8. Rise of Internet of Things (IoT)
IoT is slowly but surely rising in importance for both businesses and consumers. It is turning out to be a favorite technology that connects a broad range of internet-connected devices that are capable of communicating with other devices and networks.
Reports show that there will be 20.4 billion IoT devices by 2020, according to Gartner. That's a lot of devices, and it is projected the number will only increase significantly with time. Business Insider forecasts that there will be a staggering 64 billion plus IoT devices by 2025.
"… things" are no longer just computers and phones. Today, literally anything can be connected, including tennis rackets, diapers, clothing, vehicles, and, of course, homes," former Cisco researcher David Evans, who calculated that every second 127 devices are connected to the internet, notes. "And although people may find this unsettling, the network is also starting to include biological things: Today, pets, crops, livestock, and the clothing on your body can be connected. We're not far from an Internet link you can actually swallow as a pill."
The rise of IoT technology enables internet-connected devices and machines in a network to perform a variety of functions, ranging from collecting and sharing data, and automation. It also means every human being will likely be somehow directly connected to IoT sooner rather than later.
Before, the only way for two different IoT devices to communicate directly was over an internet connection. Now, technology has advanced and they can also connect via different sensors.
As everyone is deeply engaged with IoT, businesses are also projected will increasingly delve into the tech and develop IoT networks to better run their business. Web app development is crucial to integrate IoT into mobile and web apps in order to move towards a more digitalized world.  
Web apps not only lead to higher customer engagement with IoT, but also better customer communication, which is what businesses need in today's global, digitally-connected world.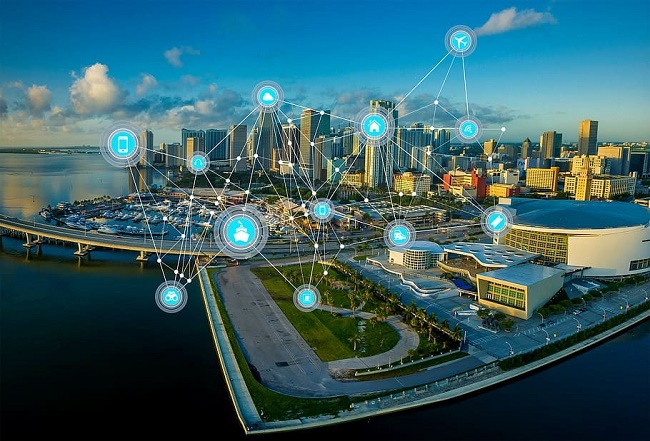 Conclusion
Investing in web application development can help your business to expand its network, develop effective communication channels, and keep up with the modern changing times.
What's more, web application development is not only important for businesses, but it also holds great value for consumers as well. In fact, it is due to the increased demand and interest from consumers that web application development has come this far.
Nowadays, the web design industry is among the most lucrative, and it is also helping consumers who are looking for easier and more efficient online solutions to their needs, whether it is convenient online shopping, banking, or information gathering over the internet.
The promises for bigger and better web application development solutions are growing at the pace of today's rapidly advancing technologies. And with an increased number of companies offering very affordable web development services, you really have no excuse not to try it.
Web apps offer both businesses and consumers more options to interact and better solutions to different needs. It is no wonder many businesses leveraging web application development solutions evolve and thrive in even in the most competitive of markets.