The Washington Post is Hiring "Dozens" of Journalists in the New Year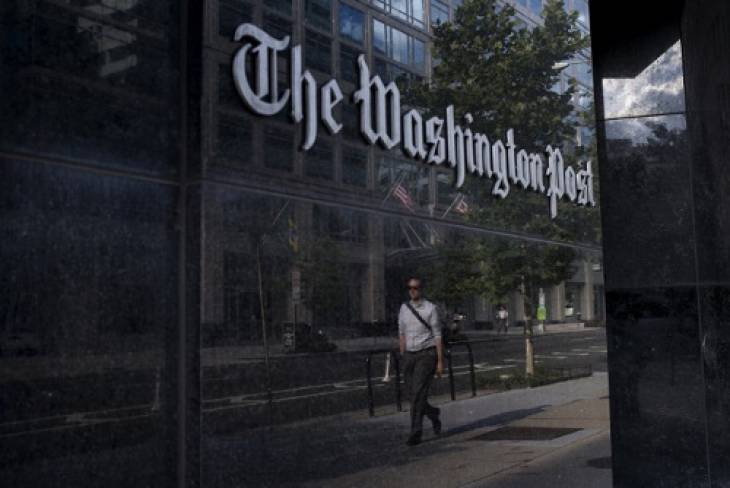 Man walks past the Washington Post building in Washington, DC.
The Washington Post is increasing its newsroom staff in an effort to seize the opportunities enabled by technology to deliver content, and to connect with readers on a larger scale and at a faster pace.
Washington Post Hiring
According to an announcement made late last year in December citing the Post Publisher and CEO Fred Ryan, the newspaper reported it is adding "dozens of reporters" to its workforce in 2017.
 "We're still rolling this out internally," Ryan told Politico when pressed to specify the exact number of hires or how they will be apportioned. He declined to give specifics.
However, Politico estimated the figure the Post is hiring to be around 60 people, which would represent growth of about 8 percent and bring the newsroom to about 750 journalists. That number puts the Post behind only the New York Times and Wall Street Journal in terms of newsroom size.
This news that the Post is hiring dozens in the New Year is big coming as it does at a time when many mainstream newspapers are laying off their staff, including The New York Times, The Boston Globe, and Time Inc. It attests to the fact that the Washington Post is growing.
Washington Post Growing Steadily
In a memo sent to staff earlier in December, Ryan made it clear that the Post is now profitable and growing. The paper reported 145% growth in digital subscriptions year over year. And there has been substantial growth ever since, the paper noted.
Interestingly, in the era of Amazon founder and chairman Jeff Bezos, the Post's digital efforts have become the envy of many in the digital media industry. Bezos bought The Washington Post three years ago for about $250 million and picked Ryan, co-founder of Politico, as the new publisher.
In that time, the paper has invested heavily in traditional journalism and new ways to deliver it, through smartphone apps, e-readers and voice-activated speakers. Currently the paper boasts as many as 80 software engineers, developers and others working alongside reporters and editors to present the news in real time, and deliver deeper enterprise stories and opinion pieces.
With the addition of new editorial staff, the Post plans invest more in mobile news feeds for the smartphone-wielding public and to bolster both its breaking news and investigative teams.
"Investigative reporting is central to our DNA," added Ryan. "Readers expect it."
See Also: 20 Highest Paying Media Sites for Freelance Journalists.