10 Inspiring & Artistic UK Cities for Creatives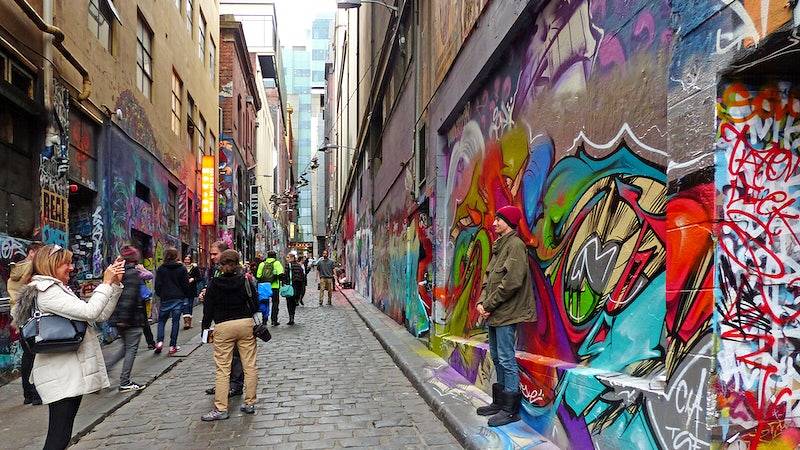 Aside from its rich heritage, the UK is a melting pot of culture, brimming with creativity, inspiration, arts and innovation. Cities across the country support and showcase a wide range of activities and talents that all have creativity at their center. 
With almost 2.3 million creative industries jobs in the UK as of 2022, the creative industries contribute a whopping £13.2 million (about $14.5 million) to the nation's economy on an hourly basis, totaling an annual contribution of around £115.9 billion in 2019, according to the Department for Digital, Culture, Media and Sport (DCMS).
But which UK cities are the most inspiring and supportive for creatives?
Intrigued to find out, the printing experts at Aura Print ranked the UK's most creative and artistic cities, considering factors from the density of art galleries and museums, theatres, comedy clubs, the street art scene, TikTok hashtag popularity, to the availability of creative job opportunities and the number of art and design universities.
It turns out Manchester is the most inspiring and artistic city in the UK that you can visit.
UK's

 
T
op

Most
 Artistic
C
ities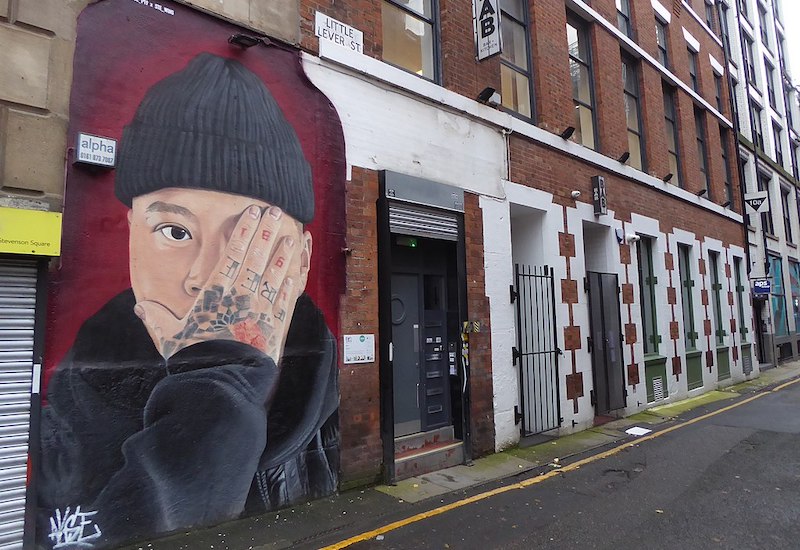 Little Lever Street in Manchester, UK. Photo: Wikimedia.
#1.

 

Manchester
Crowned the UK's most inspiring city, Manchester earned a remarkable 8.33/10 for its inspirational score. Having the highest number of comedy clubs outside London (2.13 per 100,000 people), the North West city not only fuels creativity with a bustling street art scene which garnered an impressive 60,782 Instagram hashtags, but also had over 13 billion admiring the city on TikTok. 
The city's crown jewel, The Royal Exchange, adds to its allure being the UK's biggest theatre in the round, making it a must-visit for theatre aficionados.
#2. Brighton
Brighton appears as another strong contender scoring a remarkable 7.69/10. Boasting the highest number of art galleries and museums per head (16.24 per 100,000 people), the coastal city offers a wealth of artistic activities to pursue. Around 72 creative job roles are currently available in the city which is almost 70% higher than its fellow seaside town, Bournemouth in 14th, with a mere 23 creative job openings.
#3. 

Bristol
Following closely behind in third is Bristol (7/10). As the birthplace of the legendary Banksy and the host of the Europe's largest graffiti festival, Upfest, it's no surprise that Bristol came on top in regard to street art, with over 153K Instagram posts documenting the colourful streets of the city. Beyond the vibrant streets are 27 art galleries, 15 theatresand 8 comedy clubs to immerse yourself in.
#4. London
Next in line is London, the British capital holding its ground at fourth place, receiving an inspirational score of 6.94/10. With its TikTok views towering over the rest at 90 billion, the capital doesn't fall short of cultural activities for an artistic escape with a staggering 263 art galleries, 56 museums, and 218 theatres to visit and get inspired.
#5. Edinburgh
Edinburgh sits in fifth place scoring a respectable 6.60/10. Known for its artistic flair and well-preserved architecture, the city has allegedly inspired J.K Rowling's Harry Potter series. A visit to the Scottish capital will provide you with 64 diverse art galleries and museums, 23 theatres and a huge annual art festival. Besides, The University of Edinburgh ranks 8th in the UK art and design league tables, drawing creative talent from across the globe.
Top 10
 

M

ost

 

I

nspiring UK

 

C

ities
| | | | | | | | | | |
| --- | --- | --- | --- | --- | --- | --- | --- | --- | --- |
| Rank | City | No. of art galleries & museums per 100,000 people | No. of theatres per 100,000 people | No. of comedy clubs per 100,000 people | Instagram street art hashtag count | TikTok hashtag view count | No. of creative art jobs per 100,000 people | No. of art and design universities in top 84 | Final Inspirational Score /10 |
| 1 | Manchester | 6.16 | 2.98 | 2.13 | 60,782 | 13.1 B | 31.46 | 2 | 8.33 |
| 2 | Brighton and Hove | 16.24 | 4.69 | 2.17 | 65,217 | 3.1 B | 25.98 | 0 | 7.69 |
| 3 | Bristol | 7.05 | 3.53 | 1.88 | 153,159 | 1.6 B | 13.64 | 1 | 7.00 |
| 4 | London | 3.63 | 2.48 | 1.18 | 545,989 | 90 B | 9.95 | 13 | 6.94 |
| 5 | Edinburgh | 12.67 | 4.55 | 0.99 | 8,213 | 2.9 B | 4.55 | 2 | 6.60 |
| 6 | Leeds | 2.80 | 2.42 | 1.68 | 5,568 | 4.3 B | 15.66 | 3 | 6.55 |
| 7 | Liverpool | 3.95 | 2.57 | 1.38 | 15,995 | 65.7 B | 10.07 | 2 | 6.45 |
| 8 | Glasgow | 8.39 | 2.85 | 0.95 | 37,220 | 4.6 B | 3.32 | 1 | 5.71 |
| 9 | Newcastle upon Tyne | 6.63 | 3.84 | 1.75 | 5,701 | 390.6 M | 14.66 | 0 | 5.57 |
| 10 | Belfast | 9.41 | 2.94 | 1.47 | 18,336 | 2.9 B | 3.82 | 0 | 5.52 |
| 11 | Nottingham | 4.34 | 2.33 | 1.33 | 3,428 | 1.3 B | 23.68 | 1 | 5.32 |
| 12 | Cardiff | 5.74 | 2.87 | 0.86 | 5,041 | 1.2 B | 6.31 | 2 | 5.27 |
| 13 | Norwich | 6.48 | 2.99 | 1.49 | 2,434 | 763.3 M | 7.97 | 1 | 5.22 |
| 14 | Bournemouth | 3.56 | 2.04 | 2.55 | 439 | 839.2 M | 11.71 | 2 | 5.12 |
| 15 | Southampton | 2.40 | 2.80 | 1.20 | 286 | 1.2 B | 17.23 | 2 | 4.98 |