6 Tips to Keep Remote Workers Sufficiently Motivated and Productive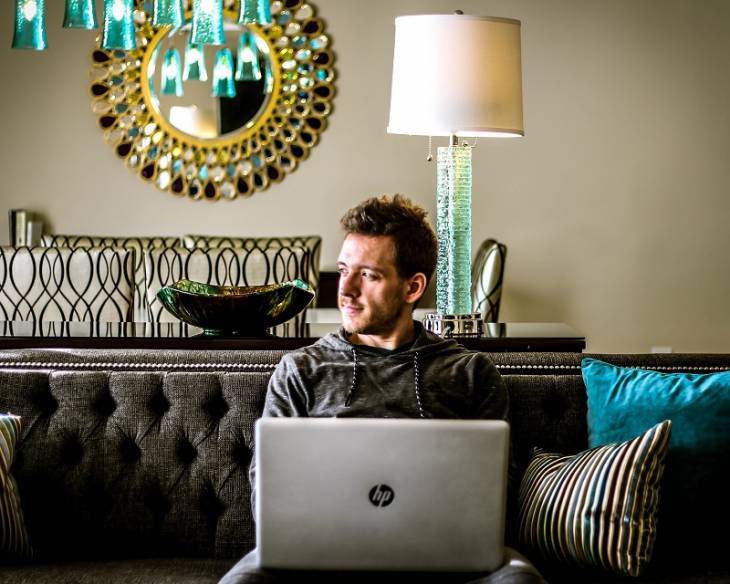 Job outsourcing is very common in today's economy. More and more people are making a living by getting work done remotely, which has been outsourced to them.
In fact, there are many startups and businesses that rely on job outsourcing. Many big organizations are also choosing to get tasks outsourced to smaller firms in remote locations. 
While this outsourcing trend works well, with many benefits of remote work like lower overhead costs, there are a few notable challenges that employers face working with remote workers.
For instance, a company that is hiring remote employees with the hope of reducing overhead costs and making more profit for the business can fail to do so if the remote employee is easily distracted and spends too much time doing other things instead of the actual work, such as playing video games, browsing the internet, or attending other hobbies during work hours. 
It would be wrong, however, to assume that since some companies are failing to gain success with remote employees, the entire system is flawed. Many a time, the problem of low worker productivity lies in employee motivation. One must be sufficiently motivated to get the job done.
Motivate Remote Workers to Boost Their Productivity
In order to keep remote workers motivated and productive, you will require the right work environment, along with the right mix of current technology and tools, that help your remote workers to perform their best work and turn it in within the target timeframe.
Here are 6 tips that can be of use in this regard:
1. Communicate with Them Constantly
Business that achieve success with remote employees constantly communicate with them on a regular basis. This not only keeps employees sufficiently motivated, but it also helps them become aware of any work-related changes that may arise, like changes in time expectations or work instructions so that workers can adjust and respond accordingly.
Since companies often hire remote employees from different parts of the country, and even from across the world, they require a strong communication system that can be used to stay in touch with the employees. Fortunately, there are many tools online that enable remote collaboration and communication you can use, including email, Skype, and conference call lines.
2. Make Sure to Put in Place Clear Communication Guidelines
In order to facilitate clear and constant communication, you have to ensure that there are certain clear guidelines on how the employees will communicate with the company.
Clear guidelines for effective and efficient communication for both remote workers and employers can cover things such as when to check in with each other and how to turn in the work – either in person (if working in a remote location nearby) or via digital means.
For this purpose, make sure to talk to your employees and seek their views on what should be the ideal time for communication and flexible structure for work. It is best to ensure that you have already established guidelines and expectations relevant to communication even before you set up the remote communication system.
This will ensure that everyone is on the same page and that the work can begin and flow smoothly. It will also help you to keep note of effective it is working with a remote team.
3. Encourage Use of Personal Productivity Tools
Not only will your employees have to use some tools to communicate with you, but they also have to communicate with other remote employees working on the same project. For this purpose, an effective cloud-based communication system is required.
Such cloud-based communication system can help employees be on conference calls, which will help them to establish regular meetings with teammates. The company will also be able to use the same cloud-based communication system to brief all the remote employees working on a project so as to ensure that all of them are on the same page.
All this becomes extremely difficult if one has to wait for phone calls and connectivity. Thus, it's important to set up and use the newer tech tools besides phones to talk to employees.
There are various social media and messaging apps that can help employees to discuss and talk to one another as a whole group. A messaging apps like Slack, for example, allows employees to store chats as files so that they know who said what and when.
With the use of such collaboration tools and also recommending personal productivity tools like Trello, Evernote, and even Pomodoro Timers, you can ensure your employees improve their individual productivity, communicate efficiently with teammates, and stay on the same page.
4. Don't Forget to Set Up Project Management Tools
Employers sometimes find it difficult to appoint remote employees becomes they are accustomed to seeing their employees working right in front of them.
However, studies show workers are happier and even willing to put in more hours in their job when they are given the freedom to work remotely. This means it benefits employers too to let go of some of the control and allow employees to work remotely.
However, if you find it difficult to let go of the control and you prefer to see the progress of work being done, maybe even in real-time, there are productivity tools employers can use for that. 
Asana, Bitrix, and Toggl are examples of such tools that can be used in these cases. The project management tools allow the employer to set goals for each team member, communicate about the project that teams are working on, and of course, check that the set targets are met.
Employers can supervise the entire work progress from a single dashboard and ensure that everything is going on as scheduled. This arrangement helps employers to maintain their control, keep an eye on all employees, and differentiate between productive and lazy workers.
By using project management tools, it becomes easy for employers and managers to understand which employees are most productive and reward them for their contribution. The tools can also be used to pinpoint employees who are slacking in their work. That way, issues with underperforming employees can be dealt with promptly.
5. Give Remote Workers Bonding Opportunities, Too
Oftentimes, remote employees feel a need to bond with their colleagues away from the official work setting. For this purpose, employers can set up social media pages for remote workers to freely share their after-work activities, quotes, thoughts, memes, and such.
This builds good team spirit and comradery with their colleagues and helps boost productivity working together.
Workers can also post about their work, if they wish. They can talk about their experience of working with the company, and such stuff that can foster a warm and transparent workplace culture, making them happy and boosting their love for the employer and their workplace.
Your company can also host social get-togethers where employees can meet and enjoy fun activities together with their families, colleagues, and loved ones.
All these bonding opportunities are also a great way to learn more about your employees in a warm and friendly atmosphere where everyone is relaxed and enjoying themselves. This can help you better understand each of your employees strengths and how to best work with them.
6. Acknowledge and Appreciate Workers
As an employer, you have to appreciate your workers and employees for the hard work they put in. Only when you appreciate remote workers can they feel acknowledged even though they are not physically there with you, which motivates them to keep on doing a good job.
Gift remote employees thoughtful rewards as a demonstration of your appreciation for them. You can give them cash prizes, gift coupons, or personalized "thank you" card. Tools like Canva can help you to design cards and even create a beautiful certificate for your remote employee.
Start using these tips and suggestions today and you'll see how much more your employees are motivated to work more productively even when working away from the company offices.