What to Know when Growing & Expanding a Startup Internationally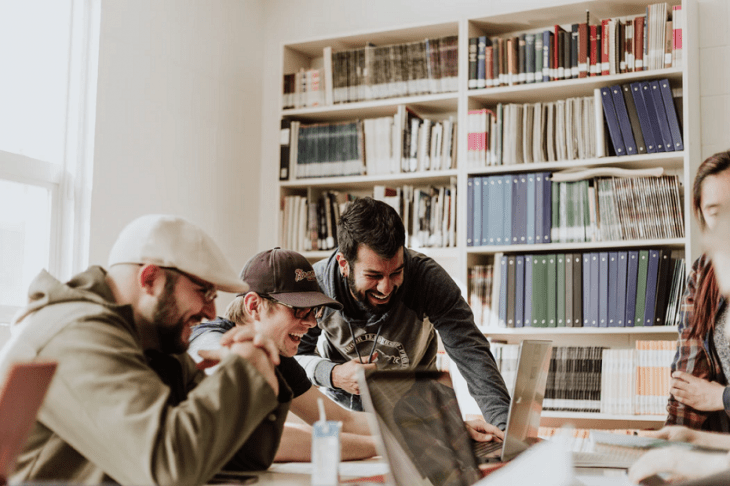 Nowadays, it seems that the trendiest word on everyone's lips is "startup," rightfully so because of these entities' innovativeness and vision that play a significant role in economic growth and empowerment.
A startup is a company that's in the first stage of its operations introducing innovative technologies, products, or services. These are companies or ventures that are initially mostly focused on a single product or service that the founders want to bring to market.  
Startups are often financed by its founders, and may attempt to attract outside investment until the business gets off the ground. Startup companies and businesses sometimes grow to become multinational companies making a big impact in people's lives across the world.
Nonetheless, statistics show that starting your own startup at home, or launching a new company with you home as the base for operations is nothing unusual. In fact, more than 69% of American entrepreneurs start their businesses at home. Many multinational companies started small.
If you are considering launching a new business venture, there many types of startups you can establish:
Most common types of startups today
1. Lifestyle Startups: Self-employed folks
2. Small Business Startups: Feeding the family
3. Scalable Startups: Born to be big
4. Buyable Startups: Born to be bought
5. Large Company Startups: Innovate or die
6. Social Startups: Mission - Difference
No matter what type of startup you launch, you should avoid common mistakes founders make that doom startups:
Common mistakes startup founders do:
1. Building something no one needs
2. Listening to the wrong people and not to the right ones
3. Planning with no clear business model and without cash in mind
4. Failing to plan
5. Thinking that funding is the answer to all problems
6. Starting a startup for the wrong purposes
7. Relying on possibilities
8. Not being ready to sell
9. Partnering with the wrong people
10. Not having the right balance
When you avoid common startup mistakes, growing and expanding your business will become easier, both locally and internationally.
Growing and scaling a new startup
A founder in the US or China can focus 100% on their home market and build a $billion business, but smaller countries need to think internationally from an early stage. Interestingly, according to some reports, startups from smaller countries tend to go global relatively quickly.
According to research by Atomico, startups from countries with populations under 50 million tend to reach an international audience in about 1.4 years — twice as fast as startups from countries with populations of more than 50 million that typically reach an international audience in about 2.8 years.
As an entrepreneur, you should not think about scaling your business to an international market at a late stage as it may cause you to struggle to adapt your business accordingly. If your startup is ever going to get really big, then build up with an international audience in mind.
A founder in Kosovo or Albania, for example, should know from day one that their business needs to be international to really scale. They should plan accordingly from the start.
How do you know a startup is ready for international expansion?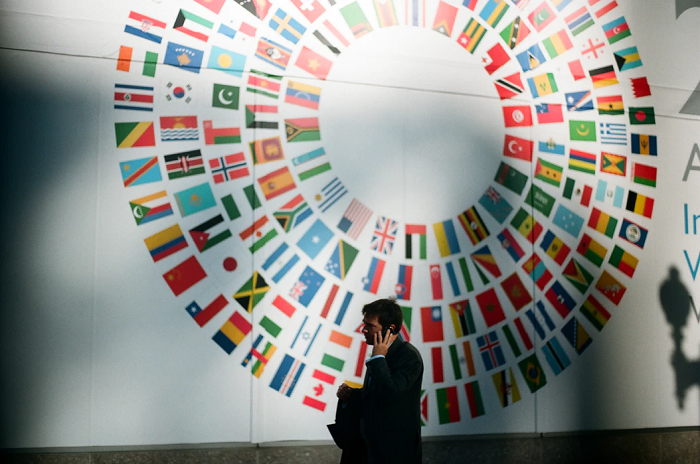 There are at least four signs you should look out for to know if your startup is ready to expand internationally, whether your products are physical or digital; or you sell design services or mattresses:
I. Good financial health
Expansion is costly. But, when done well, it can have an amazing ROI (return on investment). 
Doing it well demands some initial investment. If your company is just getting capital-wise, it might not be the right time to expand.
A digital company's expansion budget can't be a handful of loose change, while startups selling physical products might need to assign a larger budget to their expansion project.
II. A strong and competent team
Job instability is very common the way startups grow. But, when you find the right people, and they reach and surpass goals consistently, you might be ready to embark on bigger challenges.
III. A valid position in your home market
You are not in the place for expansion yet if you're not seeing good results at a local level (even though it is not always necessarily to start in your home country if it is an online startup).
IV. Available markets with growth potential
Growth potential is an investment analysis and strategy that is focused on increasing an investor's capital. Estimate potential output and potential growth of each target market.
If those four things are in line, you may be ready to expand internationally.
Key things to consider when expanding your business overseas
Before expanding internationally, research and analyze potential international target markets. It's essential that you identify foreign markets with good growth potential and a clear need for your product before venturing to set up and do business in those markets. 
Study your competitors carefully and analyze how favorable or unfavorable your position would be compared to theirs.
Besides general market conditions, create a solid business plan, make sure you have a strong and skilled team, and capacity to hire specialists as needed, as well as enough funding for your business expansion.
Moreover, you should make sure your company has solved all major internal problems that may exist before going international, and consider if it is serving the local market properly. You don't want to carry over baggage to overseas markets.
1. Have a solid business plan
When writing a business plan, some of the areas to consider include:
● Business background
●  Business model
●  Market analysis and marketing plan
●  Business analysis and financials
●  Financial analysis and forecasting
 
2.  Study the competition, both past and present
It's important not to just focus on those who have been successful, but those who have tried and failed.
Most entrepreneurs will know to research the competition before entering a new market, but there can be a lot to learn from others' past mistakes.
So, study your own and your competitors' past and present mistakes and put proper safeguards in place to ensure that you don't repeat mistakes made in the past.
3.  Familiarize yourself with the local setting
Having a good grasp of the local culture and values can not only help you better understand the local customers and customs, but it can also help you avoid making any embarrassing or potentially damaging mistakes when dealing with local customers, partners, and suppliers.
With a solid strategy and effective execution, going global with a startup or business is generally as easy as ABC (although it still has its challenges). For many entrepreneurs, their success has been attributed to their consideration toward international expansion right from the very start.