Unlocking the Power of SaaS for Keyword Research in SEO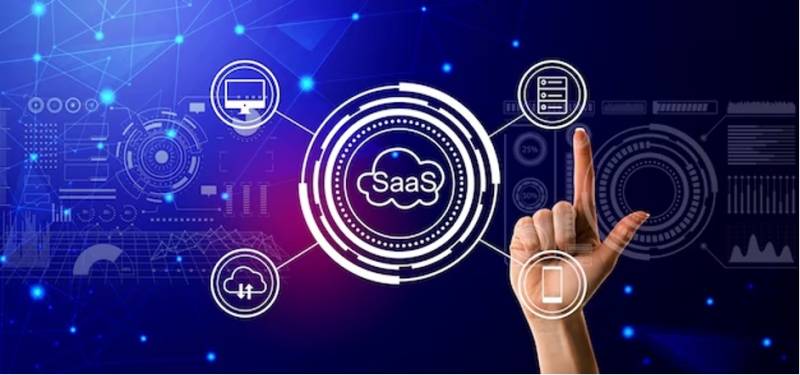 In the rapidly changing world of digital marketing, keeping up with the competition is a daily struggle. Keyword research is at the core of Search Engine Optimization (SEO), a crucial element of any effective online strategy. Effective SEO begins with keyword research, which entails determining the terms and phrases your target audience uses to search online.
Many digital marketers are using Software as a Service (SaaS) platforms to fully utilize keyword research. In this post, we'll look at how SaaS is transforming keyword research for SEO and the tremendous power it gives organizations and SEO experts.
Traditional Approach to Keyword Research
Understanding the conventional approaches is crucial before exploring how SaaS affects keyword research. In the past, conducting keyword research required a lot of physical labor and time. SEO experts would brainstorm prospective keywords, rely on Google's free Keyword Planner tool, and frequently use a trial-and-error methodology.
The main issues with this strategy were its data limits, a lack of automation, and the labor-intensive nature of human keyword identification. Missed chances were frequently the outcome of this because it was difficult to keep up with the fast-evolving online environment.
The conventional approach also did not offer in-depth perceptions of keyword competitiveness, user intent, or trends.
Rise (and Benefits) of SaaS in Keyword Research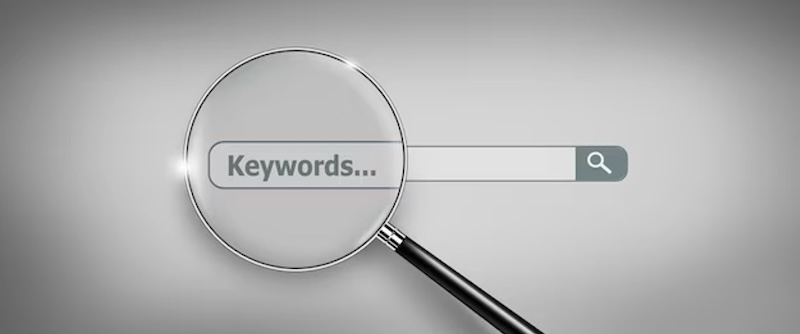 Keyword research has changed into a more complex and data-driven process thanks to SaaS solutions. These SaaS tools have significantly improved SEO for digital marketers and transformed how they approach it. Some of the main benefits of SaaS keyword research tools include:
1. Volume of data
Access to a wealth of data is among the main benefits of SaaS keyword research tools. These programs compile information from a variety of sources, including search engines, rival websites, and databases that are particular to a given business, giving users a complete picture of the term landscape. SEO experts can choose the right keywords to target and the best ways to improve their content by using such massive datasets.
2. Current Analytics
Online marketers can obtain valuable data with the help of SaaS systems' advanced analytics. This includes details about keyword difficulty, keyword competitiveness, search volume, and the possible ROI for concentrating on particular phrases. These statistics allow SEO professionals to develop effective strategies, ultimately leading to improved search engine rankings.
3. Efficiency through automation
A variety of keyword research processes are automated by SaaS applications, saving time and effort. Digital marketers can rely on these systems to give them keyword suggestions, competitive analysis, and more instead of spending hours manually accumulating data. Through automation, keyword research is made more complete and current, while also saving time.
4. Competitor Analysis
SaaS tools frequently have competitive analysis elements that let digital marketers better grasp the keyword strategies of their rivals. SEO specialists can choose more intelligently how to outrank rivals by determining which keywords are bringing visitors to their websites.
5. User Intent Information
Modern SEO requires a deep understanding of user intent. When users utilize particular terms, SaaS technologies frequently reveal what the consumers are seeking. This knowledge aids marketers in producing material that appeals to their target market while also ranking highly.
6. Trend Detection
The internet environment is constantly evolving, so staying current with the newest trends is crucial for SEO performance. SaaS systems frequently provide trend-monitoring capabilities, allowing marketers to spot new keywords and seize fresh possibilities.
Examples of SaaS Keyword Research Tools
The area of keyword research has seen a rise in the use of many SaaS platforms. Among the notable SaaS keyword research tools are:
1. Ahrefs
A thorough SEO tool, Ahrefs offers detailed keyword research information, backlink analysis, and competition research. Its term Explorer function gives crucial indicators like term difficulty, search traffic, and click-through rates together with a sizable keyword database.
2. SEMrush
Another titan in the SEO sector is SEMrush. It provides a wide range of capabilities, such as competitor analysis, site audits, and keyword research. Users of SEMrush's Keyword Magic Tool can find a ton of keyword variations and related terms.
3. Moz
Moz is well-known for its high Domain Authority score and a set of SEO tools that includes keyword research capabilities. The Moz Keyword Explorer provides information on search volume, keyword difficulty, and organic click-through rate.
4. Ubersuggest
Ubersuggest is a user-friendly and cost-effective keyword research tool. It also offers keyword suggestions and competition analysis in addition to content ideas. Use this tool if you want your small or startup business' SEO efforts to be more effective.
5. Serpstat in action
Keyword research, site analysis, and backlink tracking are just a few functions offered by Serpstat, an all-in-one SEO platform. Its keyword research tool provides information on trends, competitiveness, and search traffic.
Impact of SaaS Keyword Research on SEO Strategy
Search engine optimization strategies have been greatly impacted by the use of SaaS solutions for keyword research. Digital marketers now approach SEO differently in several ways thanks to these tools:
1. Data-Driven Decision Making:
SaaS solutions offer insights supported by data, enabling users to make better decisions. SEO experts can choose keywords with assurance because they are focusing on terms that can produce outcomes.
2. Simplified Methods
Process efficiency is achieved by the automation of different parts of keyword research. SEO experts can concentrate on other important duties and overall strategy instead of being mired down in data collection thanks to this efficiency.
3. Competitive Benefit
Having access to competitor data is revolutionary. Digital marketers may create tactics to outperform competitors in search results by knowing what keywords they are using to their advantage.
4. Flexibility
Marketers who are nimble in the face of shifting trends can benefit from SaaS products. Through consistent observation of keyword trends, SEO experts can modify their approaches to capitalize on new chances.
5. Enhanced Returns
Improved return on investment is the ultimate result of combining data, automation, and competitive research. Higher organic traffic and conversion rates are the outcome of increasingly successful and efficient SEO operations.
SaaS Keyword Research Trends – The Future of SaaS in Keyword Research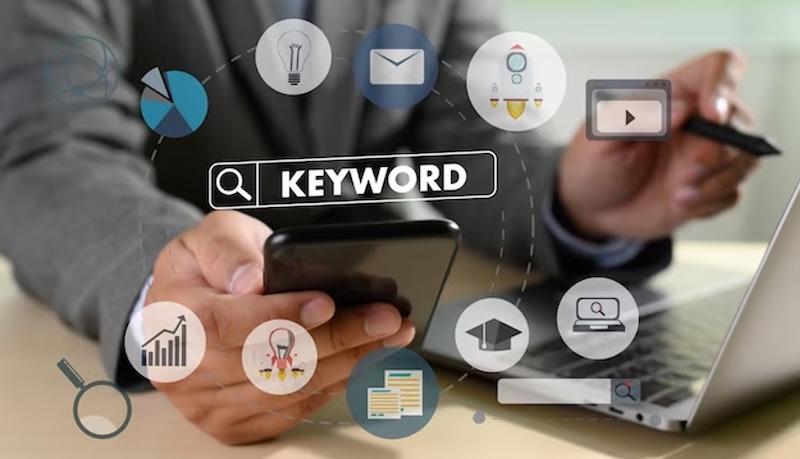 Future keyword research projects indicate that SaaS will play an ever-larger role. SaaS solutions will continue to develop to satisfy these needs as technology progresses and SEO practitioners' requirements get more intricate.
Future trends in SaaS-based keyword research to look out for include the following:
1. With AI and ML, learning
Machine learning and artificial intelligence will play a bigger role in keyword research in the future. Massive data sets can be processed by these technologies, providing insights that might be hard to locate for humans.
2. Better Analysis of User Intent
SaaS solutions will probably grow increasingly advanced in their capacity to assess and forecast user intent, which is important since SEO depends on that understanding. With this information, marketers will be able to provide content that more closely matches user needs.
3. Personalization and Customization
Future SaaS platforms are probably going to provide further choices for personalization and customization. This would enable SEO experts to customize their keyword research instruments to match their requirements and tastes.
4. Combination with Additional Marketing Instruments
There will be more smooth integration with other marketing tools including email marketing platforms and content management systems (CMS). This will make it possible to tackle data management and digital marketing more comprehensively.
5. Improved Display
More advanced data visualization will make it simpler for marketers to comprehend and share their findings. The way that keyword research insights are presented will increasingly rely on infographics, charts, and dashboards.
Conclusion
Effective SEO starts with keyword research, and the rise of SaaS tools has changed the way digital marketers do this crucial work. SEO experts can now make data-driven decisions, optimize their workflows, and obtain a competitive edge in the always-changing digital landscape thanks to the massive amounts of data, sophisticated analytics, automation, and competitive analysis provided by SaaS platforms.
We may anticipate ever more sophisticated capabilities, AI-driven insights, and improved user intent analysis as SaaS's position in keyword research develops. Thanks to SaaS technologies, keyword research in SEO has an unquestionably bright future.
As digital marketing trends evolve, staying ahead of the curve will depend more and more on utilizing this capability. Therefore, this is the perfect moment to fully utilize SaaS tools for keyword research if you haven't already, and to boost your SEO efforts.