The Top 5 Best Credit Cards for Online Entrepreneurs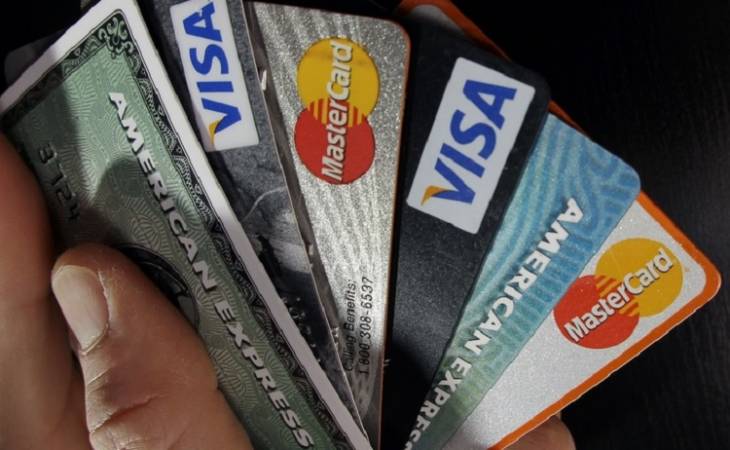 You've heard the adage, "you've got to spend money to make money," right? But what happens when you don't yet have the cash on hand and need to make purchases to move your online business forward? One solution to your problem—business credit cards!
Credit cards allow you to buy what you need to keep your business going, from inventory to equipment, manage your cash flow, and they have plenty of perks on top of that.
Why Business Credit Cards are a Smart Financial Tool
When it comes to tools to help you manage cash flow and be able to make purchases for your business, you have a wide range of financing options, from small business loans to merchant cash advances. Business credit cards fall in the center. Some business loans have strict requirements to qualify and may take a while to get you your funds.
On the other end of the spectrum, business owners without great credit may qualify for alternatives like merchant cash advance, and they can get the cash quickly...but often with astronomical interest rates. This can be an expensive form of financing.
Somewhere in between sit business credit cards. While, yes, many may have higher interest rates than small business loans, you can often find cards with 0% APR introductory offers. And, of course, paying your card balance in full will keep you from paying interest at all.
Additionally, many business credit cards offer perks like cash back, travel points, and purchase eraser options that mean you may be able to make money if you use them wisely!
Let's look at a few cards that have great perks and benefits for ecommerce entrepreneurs.
1. Costco Anywhere Visa® Business Card by Citi
If you find yourself going on Costco runs frequently for your business, the Costco Anywhere Visa® Business Card by Citi is perfect for you.
Not only will you have the annual fee waived by being a Costco member, but you'll also get cash back on Costco and other purchases:
4% cash back at Costco and other gas stations worldwide
3% cash back on restaurant and eligible travel purchases worldwide
2% cash back on purchases on Costco.com and in stores
1% cash back on all other purchases
2. American Express® Business Gold Card
The American Express® Business Gold Card is the—pun intended—gold standard when it comes to business credit cards. You can earn 4X Membership Rewards® points on the two categories you spend the most on each billing cycle in categories like airfare, advertising, technology, and gas.
American Express currently has an introductory offer of an extra 50,000 points when you spend $5,000 on your card in the first three months of membership.
There are other perks and discounts to help you manage your business and save on business travel. Be aware that the annual fee is $295.
3. Discover it® Business Credit Card
The Discover it® Business Credit Card offers a Cashback Match, which automatically matches all the cash back you've earned at the end of your first year. You also get unlimited 1.5% cash back on all purchases.
Currently, there is 0% APR for the first 12 months and there is no annual fee.
4. Capital One Spark® Business
There are several types of Capital One Spark® Business cards with different rewards options. For example, the Spark® 2% Cash provides, as you might guess, unlimited 2% cash back on every purchase.
The Spark® 2X Miles card gives you 2x airline miles on each purchase. Several of the cards have no annual fee, and the ones that do ($95) waive that fee the first year.
5. Brex Card for Ecommerce
While there aren't many credit cards geared specifically for ecommerce businesses, the Brex Card for Ecommerce is. With extended repayment terms and discounts on services you likely use for your ecommerce business like Amazon Web Services, Google Ads, and Klaviyo, there's plenty to love about this card.
Conclusion
Having a business credit card means that if your computer suddenly goes on the fritz, you don't have to wait to have cash on hand to replace it. But be smart with your card: monitor your spending and aim to always pay your balance in full to avoid late fees or interest rate charges.