Best Careers to Earn a Living Helping Children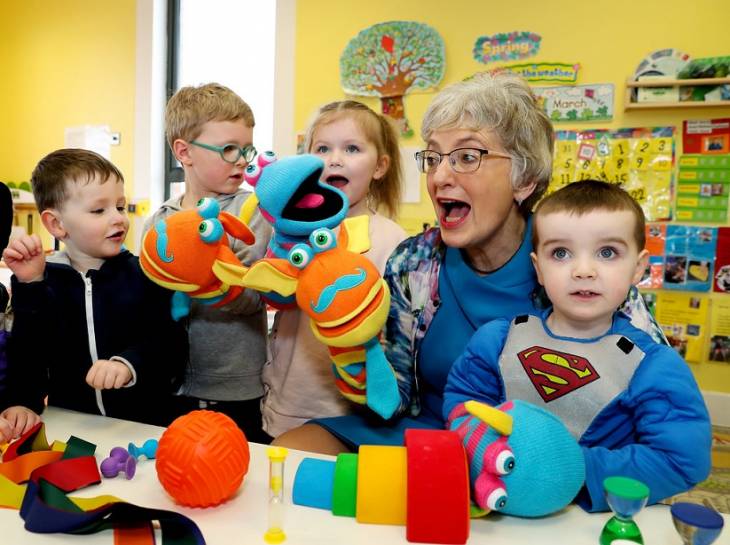 Photo: Maxwellphotography.ie.
Are you passionate about children and watching them grow, develop, and excel?
One of the most rewarding careers you can have is one that influences children's lives positively and helps them to discover untapped potential that will guide them to a path of greatness.
When it comes to career options that involve working with children, most people automatically think of educators. However, there are many other options that one can pursue and contribute significantly to children's educational, physical, mental, and psychological development.
Let's examine some of the top children-focused careers you can pursue and earn a decent living while at it:
1. Child Psychologist
Sometimes children need professional intervention to help them deal with challenges they face. The job of a child psychologist entails studying and helping with kids' emotional, mental, behavioral, and developmental issues from birth through adolescence.
Child psychologists not only study behavior and brain function, and develop strategies and therapies to help young patients with mental, behavioral, and emotional disorders, but also work with those kids who have experienced traumatic events.
Psychologists in general require an undergraduate degree in psychology, and then a Doctor of Psychology degree. They may also specialize in a specific developmental area. In addition, psychologists must possess advanced analytical, communication, and interpersonal skills.
The US Bureau of Labor Statistics (BLS) reports that the job demand for all psychologists will grow 3% from 2019 to 2029, about as fast as the average for all occupations. Job prospects are best for those who have a doctoral degree in an applied specialty.
With the median annual wage for psychologists being $82,180 in May 2020, and some psychologists working independently, consulting with clients, or collaborating with physicians and social workers, or in school settings, this can be a very rewarding career path to follow.
2. Sports Coach
The sports industry earns billions of dollars every year, and sports coaches play an integral role in the cultivation and execution of athletic talent. If you are passionate about sports, participate actively in a given sport, and love to be around young people, this field can be a great fit for you.
As a sports coach for kids, adolescents, or young adults, you will assist the young people to transition into lucrative careers in sports. Many universities and colleges offer certification in sports education, including a bachelor's degree in physical education.
Full-time coaches usually work more than 40 hours a week for several months during the sports season, training young people in the fundamentals of sports for the primary purpose of competition.
As a sports coach, you can take on the role of guiding high school athletes to choose professional sports as a career, where they can earn large sums of money while they are still very young.
The median annual wage for coaches and scouts was $36,330 in May 2020, according to BLS.
3. Speech-Language Pathologist
The speech pathologist's job is a fascinating field that involves diagnosing and treating speech-language problems in children and adults. You may be inclined to pursue this career field as well.
Speech-language conditions may include difficulty in producing speech, problems associated with receptive and expressive language. This field is very diverse and includes specialist areas, such as fluency disorder specialists and forensic speech-language pathologists.
Speech Pathology Graduate Programs allow you to practice speech pathology careers that involve preventing, assessing, diagnosing, and treating speech and language issues, as well as swallowing disorders in children and adults.
An undergraduate degree in communication sciences is usually the basic entry-level requirements, with advanced training available at the doctoral level. Most pathologists, however, typically need at least a master's degree.
This career field is projected to grow 25% from 2019 to 2029, much faster than the average for all occupations. Most pathologists work in schools and health care facilities like hospitals.
The median annual wage for speech-language pathologists was $80,480 in May 2020, per BLS.
4. Childcare Worker
Despite your actual age, you may still be a kid at heart and love going the extra mile to put a smile on children's faces. In that case, a job as a childcare worker or practitioner may be just right for you.
Trustworthy and experienced childcare workers are always in demand. In our fast-paced, modern lifestyles, busy parents need competent childcare professionals to take care of their children in the home or at regularized daycare centers while they are away.
All childcare workers may not require college certification, but recognized state certification, or experience working with children is required. These requirements may vary state to state.
Taking care of children requires love, patience, and commitment. This job requires providing a safe space for young and vulnerable children, assisting with homework, organizing playtime, supervising meals, and facilitating the development of social and behavioral skills, and more.
The median hourly wage for childcare workers was $12.24 in May 2020.
5. Camp Director
The camp director works in the recreation field managing staff and facilitating camp activities. If you are a fun-loving person who enjoys leading and instructing children and teenagers who are on long summer breaks in a variety of outdoor activities, this job is great for you. 
The camp director is a facilitator who helps children be physically active, while they are learning new skills, exploring the outdoors, and becoming socially responsible. Their responsibilities include managing all aspects of recreational camp programs and supervising employees.
As a camp director, you'll be responsible for the administrative side of day or residential recreation programs. As such, you may not always spend as much time being physically active in the outdoors like other recreation workers.
Unlike camp counselors who work seasonally, for example, camp directors typically work year-round. A graduate degree may be required for the role of camp director. Training in first aid and competence in managing payrolls is also necessary.
Most other recreation workers need at least a high school diploma and a few weeks of on-the-job training.
The median annual wage for recreation workers was $28,440 in May 2020.