The Importance of Ethics While Implementing Digitalization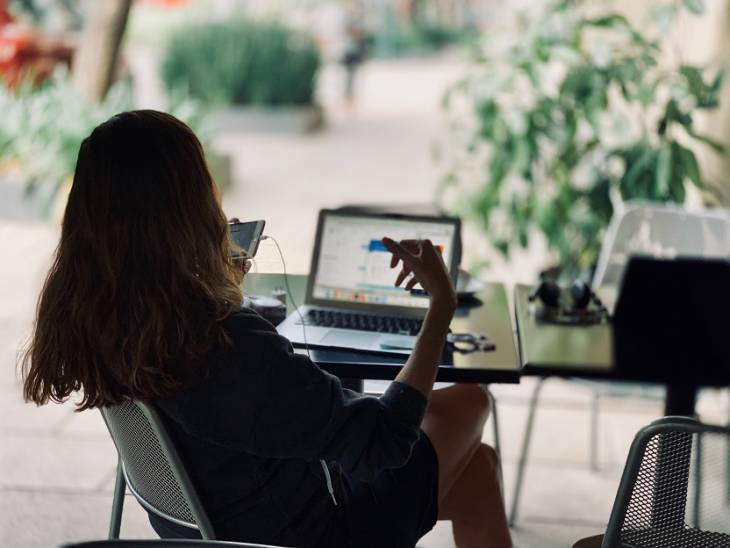 The power and virtually limitless capabilities of technology and its potentials are progressing and advancing at a remarkable pace. Technology contributes to today's digitalization of almost every aspect of our lives. And no doubt, it's all just a fantastic phenomenon.
But what many people fail to understand is the caveat that comes with these advancements. And that's what we'll be discussing here.
Moving ahead, let's split this topic into it's basic parts before we can actually delve into the value, role, and increasing importance of ethics in digitalization.  
What Is Digitalization, Anyway?
Digitalization is essentially the conversion of business processes over to use digital technologies, instead of relying on analogue or offline systems like paper or whiteboards.
That which enables and improves this process through the use of new and advanced technologies is known as digitalization. It assists in increasing productivity, efficiency, and quality of work alongside reducing the costs involved.
The critical factor to be aware of when we talk about digitalization is that it adds quality and improves the way businesses operate and perform. In practice, it's just a method where human-driven tasks are augmented to software-driven processes.
The automation of business activities has been a key driving factor for companies successfully moving to digital strategies. And, obviously, when tasks are software-driven, errors are much less frequent, and the tasks are more efficiently accomplished. Who wouldn't want this?
And What Is Ethics?
Let's go with the simple and yet significant definition of ethics given by Bernard Williams, the acclaimed English moral philosopher. He defines ethics as a special notion of "obligation" that aims to generate a sharp boundary between "moral" and "non-moral."
He goes on to say, "What inquires a philosophical one is a reflective principle and a style of reasoning that claims to be rationally persuasive." The key point here is the area of inquiry that covers the broad query of, "How one should live?"
"...I want to say that we can think in ethics, and in all sorts of ways, unless our historical and cultural circumstances have made it impossible - but that philosophy can do little to determine how we should do so," Bernard adds in a claim that is at the heart of his book Ethics and the Limits of Philosophy.
Looking a little deeper into the concept of ethics, it is all about how one not only just wishes, but also practices to live a good life with basic life morals that positively impact self, family, and society as a whole. I hope you, too, have a set of positive ethics for your life.
In simpler terms, ethics is essentially the moral principles that govern a person's behavior or the conducting of an activity. Even a simple deed like arranging refreshments for your workforce is the right choice that's made based on your ethics grounding.
And thus, when we talk of ethics, it's always a choice that you make based on the values cultivated and inculcated in you, along with the upbringing and learnings from your life experiences.
Now, What Are Digital Ethics?
Having had a brief description of the two primary concepts of this discussion, the combination of the two should be easier to understand.
Digital services accessed through the internet are very familiar and common these days, which at times overlooks the concern for a need to govern the behavior and conduct of the companies providing these services, as well as users in the digital sphere.
The public's recurrent disappointment from time to time with some of the online services and practices done illustrates the need for a cluster of scrutinies and debates on the issues (moral or otherwise) that emerge, and that collectively is what is generally called "digital ethics."
The norms committed to ensuring dignity, appropriateness, as well as the autonomy of the user and service providers on the internet must be wholesome and respected.
Be cognizant that digital ethics synthesizes the relationship between the two or more parties involved, which may include relationships between individuals or between companies and customers.
Thus, digital ethics helps to ensure that the communications and interactions online and on digital media are governed well to exhibit the right conduct among everyone.
Why Digital Ethics Is Essential
As an individual, agreeing and practicing certain ethics is more manageable as it involves just "yourself" or "myself." But then, ethics in an organization is relatively tricky as stakeholders are many, and more people can be affected by a single ethical choice you make.
While drafting policies based on certain ethics is helpful in business, sometimes it may not work quite as well in the workplace setting. It's only possible with adequate consultation, review, and thoughtful implementation. But still, the question remains. Why is digital ethics so important?
No doubt, the ultimate motive of any business or for-profit organization is to earn a good profit. But it is even better to earn those profits by following and adhering to fair and ethical practices.
The Value and Benefits of Digital Ethics
To get a better understanding, the following pointers capture the value and importance of ethics in digitalization, which acts as a safeguard to engage in a proper and healthy manner, as well as engage in fair practices throughout the organization's operations and engagements.
1. Sound Digital Ethics Help Build Credibility and a Good Reputation
First and foremost, a company that succeeds in achieving goodwill from the public, employees, and other stakeholders is sure to have better success. And in achieving this goodwill from everyone involved, digital ethics is a major driving factor.
A good example that can be mentioned in this regard is the Tata Group's case study, whose ethical behavior is an eye-opener and an inspiration for many.
The Group, India's largest conglomerate, is reputable for its ethics, integrity, social consciousness, and fairness. If a big company such as this one can excel by following certain ethics, why not you?
Any business that abides by ethical and moral values is bound to develop a solid reputation that will drive its business forward.
And developing this ethics as a trendsetter in the digital arena ensures you are fairly and ethically employing technology and digital solutions, which is an added advantage that will contribute to your business' continued success and enviable reputation in today's digital age.
2. It Contributes to Being Respectful and Humane
There is already an emerging concern and despair among workers today due to the thought that technology might take over their jobs completely and leave them unemployed. That is indicative that none of us is sure about what the future holds and so we need to be mindful of each other.
As such, it is important to remain humane and respectful of everyone always in your business. And that calls for a high degree of ethics in your digital engagements. As the saying goes, "Thou shall receive what thou giveth."
By following ethical business practices and being ethical, you'll be humane and build loyalty and trust with everyone engaging with your business. That is a critical positive trait not only for your business, but also for the society and world at large. You'll shun things that might harm people and the natural environment.
And, in our technologically driven world, with so much happening, being ethical is especially necessity for all businesses no matter the size or niche.
Setting ethical norms and policies that prioritize people is what's expected. It'll bring positive sentiments towards your business.
3. It Helps in Securing Digital Data and Enhancing Engagement
Data theft is one of the biggest cybercrimes these days. And organizations need to take all possible measures to safeguard people's data and privacy.
As much as the benefits of technology are many, there are also many fraudulent activities that are enabled by technology. Hence, when proper digital ethics are defined and followed, everyone feels secure about their data and privacy online. That leads to more engagement in your organization.
Needless to say, data security and privacy is a central requirement people demand of businesses today.
In conclusion
Although technology is inevitable, playing a significant role in our everyday lives, it's essential to make sure that digital ethics are also prioritized in business. We shouldn't use new technology with a focus only on profits, rather we should also pay attention to ethical considerations as well.
That way we can curb some of the negative effects of technology and make sure that the ill-effects of digitalization are removed, with the formulation and application of proper digital ethics.