The Benefits & Skills Needed for Good Organizational Management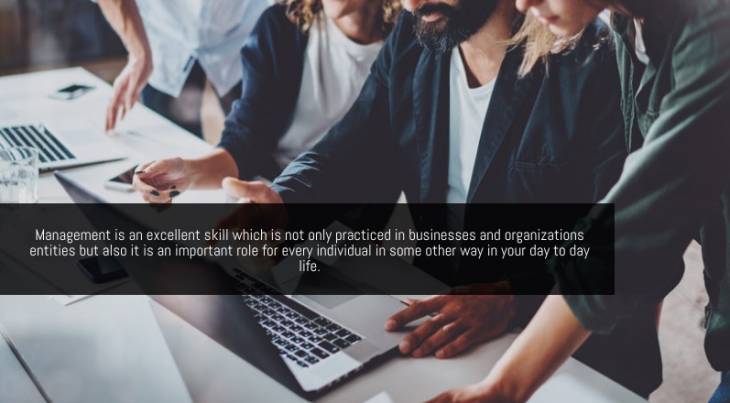 I often hear people say that "organizational management is important" for a company's growth, but some of us in business actually do not know why that is so.
If you are among those wondering why you should care about management, we'll fill you in.
Let's start by explaining what organizational management is before we get in detail to the benefits of management and necessary skills to get organizational management done well.
We'll also introduce how to develop your organizational management skills efficiently.
Without further ado…
What is organizational management?
Organizational management is the management of company resources, assets, risks, and more to help the managers, such as owners and general managers, smoothly carry out organizational activities. There are various strategies for organizational management, and the content and level will change depending on your position.
But regardless of your position in an organization or business, some things remain the same and are necessary to manage the organization properly.
The following four resources are central to proper organizational management and you should learn how to manage them efficiently to move the organization forward.
Human (staff etc.)
Things (production, etc.)
Money
Information
Those in organizational management must play the role of moving these four resources in the desired direction toward the achievement of goals set by the organization and department. As such, good management skills are necessary to fulfill this role.
Management and leadership skills often tend to be confused, but they are not the same. The definitions are different, so I will explain them both.
Management Skills vs Leadership Skills
Management skill is the ability to make an organization (group activity) function by analyzing and managing the elements necessary for the organization to achieve goals.
In practice, we will formulate strategies, create systems and systems that can execute them, and grasp and manage the current situation.
To that end, the focus in management is on thinking about ways to achieve the goals and identifying and solving organizational issues. Managers and general managers are required to have this management ability or skills.
In contrast, leadership is the ability to inspire and actively lead a group of people to achieve the goals set by the organization. Managers and business leaders both often need leadership skills as the organization must have a team vision and lead the group towards it.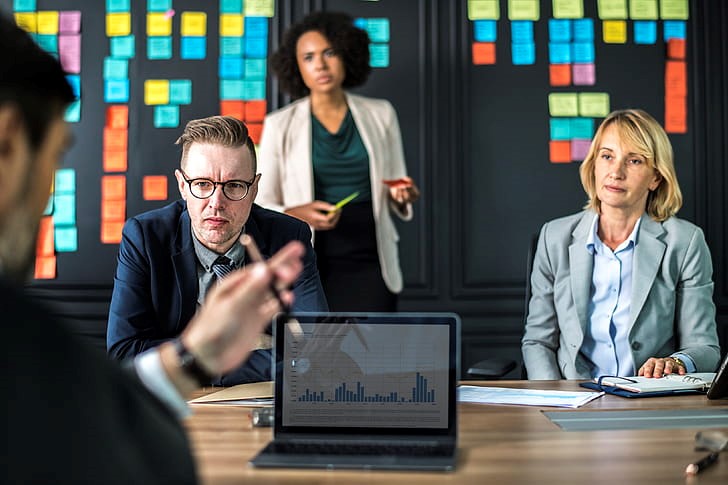 Benefits of Promoting Organizational Management
Organizational management is important to improve individual performance in a group. It also helps team members to collaborate as a group and to perform beyond the capabilities of individuals.
Here, I will explain the benefits of promoting organizational management in your business.
You should promote better organizational management skills to:
1. Improve management talents
A good team player might not necessarily be naturally a good manager. Management needs to promote good managment to develop and bring out people's management skills and talents.
So, it is important to incorporate programs such as training and seminars that develop people's management skills. Enhancing management skills and a managers' sense of responsibility in your team can be very beneficial to the organization.
2. Reduce the burden on managers
It takes a lot of work and time for business owners, managers and administrators to manage their organizations and subordinates, while also doing their jobs.
However, if you can promote organizational management skills amongst your team and you yourself manage well, your staff will be motivated and you will be able to not worry so much about everything happening in the business. Rather, you will have some peace of mind and freedom to work more independently with good performance.
As a result, the burden on the administrator(s) can be reduced in this way.
3. Facilitate organizational diversity and diversification
Today, varying diversification strategies and work styles, including full-time workers, outsourcing and dispatch, is commonplace in businesses and companies. Also, with globalization progressing, talent is sourced across the world and staff nationalities vary.
All this means it is now necessary to understand your team's personal values, cultures ​​and working styles that's occurring due to globalization and diversification. This will enable you to manage people from varying backgrounds better and assign work appropriately to each team member.
Consequently, you should also choose business support and education that suits your needs and the global changes happening. Organizational management is an effective way to respond to all these changes that are happening in business and workplaces and also compete effectively.
Once you know the value of promoting organizational management in your business, there are some important pillars of management you need to keep in mind.
Pillars of Effective Management - Infographic
The folks at Zoetalentsolutions created a comprehensive infographic that offers lots of information about top management skills that every employee should have.
The infographic cuts through the noise and also helps you learn about the core pillars of good management: strategy, structure, culture and execution.
Check out the infographic below for more information on developing and promoting organizational management in your business.