Start an IPTV Business: Checklist to Create Your Own IPTV Channel/Service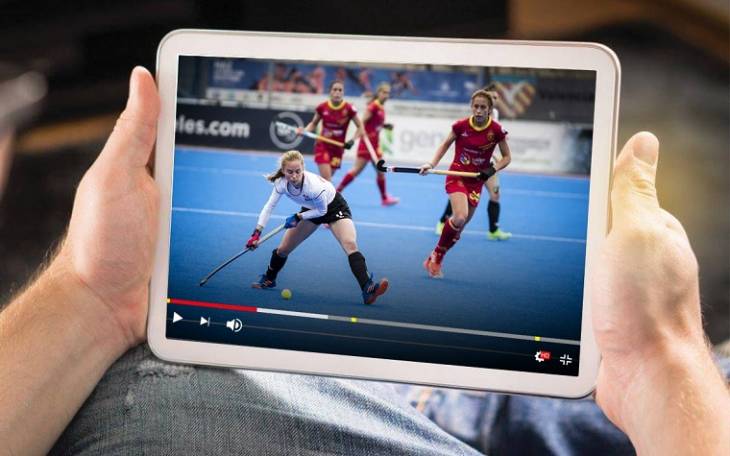 The IPTV market, valued at USD 39.2 billion in 2019, has been growing ever since, thanks in part to the high penetration of the internet and rapid growth of tools like smart TVs. It is projected to grow at a Compound Annual Growth Rate of 7.1% from 2020 to 2027.
The rising trend of viewing content via the internet presents an opportunity for savvy entrepreneurs to start an IPTV service to cater to people's growing need for on-demand internet-powered services, including internet TV and streaming.
However, to start an IPTV service, you'll need, at the very least, an IPTV platform that stores and allows media content to reach people's devices via an internet connection.
You'll also need the right strategy and some basic components; mainly, middleware, servers, CDN, media players, and set-top boxes to name a few.
If you're looking at entering the IPTV market and build your own platform, this quick checklist will help you get started.

How to Start your Own IPTV Service
The checklist below covers the basic components required and aspects you need to start a successful IPTV business.
I. Start by Doing Thorough Market Analysis
To provide the best service, you need to identify your target audience and anticipate their needs. This is where research and analysis come in handy.
Devise strategies based on market research for success.
II. Craft a Business Plan
Your business plan is the basis for any decision you make. Carefully consider the functions of your company and use data to back key strategies. Your plan needs to be flexible to include future upgrades too. 
III. Take Note of Financial Needs
Your cost in setting up an IPTV service majorly includes capital cost (development and infrastructure) and operational costs (day-to-day expenses to run the business).
If necessary, opt for a loan or approach investors to acquire funding for your business.
IV. Register Your Business
Your IPTV service can be a sole proprietorship, partnership, or LLC. Talk to tax consultants and business experts for the best options and procedures involved.
V. Start Marketing Your Business
To make customers aware of your service, you'll need to use robust and effective marketing and promotions of the service.
Find platforms your target audience is active at to direct your promotions. Draw from market research to find the best channels and modes of marketing.
Features Checklist to Create an IPTV Service
Here're some of the features, tools and components you need for your IPTV service:
1. API and Development Tools
Whether you want to start the IPTV business in-house or choose a white-label IPTV solution platform, figure out the necessary tools required to kickstart your business.
Focus on the content, interface, and transmission details before you hire the right crew.
2. IPTV Middleware
Middleware is the link between IP set-top boxes and your IPTV services—the actual exchange of data between devices.
This is the software that connects your customers and services and influences the user interface, transmission, video servers, and other essential components of IPTV streaming solutions.
3. Media​ ​Player
Media players enable users to view video streaming from the internet. It receives input from the internet connection, decodes, and then plays high-definition videos on the laptop.
This is similar to Windows Media Player and Apple's QuickTime. Although for IPTV, the media players vary based on the service provider. 
4. CDN
CDN or Content Delivery Network influences how the content is provided to the user. Usually, when a user requests a particular video, the network will have to source it from the server and provide the requested content.
In the case of CDNs, it caches contents of the website making it easier to access and reduces the load on the original website leading to faster delivery.
5. Dedicated Servers
Servers store content for your IPTV business.
With a single server, load time will increase because of the traffic on the original website. Also, the speed differs based on how far the receiver is from the server.
To improve user experience and lower transmission costs, companies set up multiple servers at strategic locations.
6. Billing System for Xtream Codes Panel
Xstream Codes is an IPTV panel that allows IPTV service providers to manage their service and customer database. For example, on Netflix, you are billed based on the number of screens you can use at a time.
Picking the right billing system for your services will bring in good revenue.
7. Applications​ ​for​ ​Smart​ ​TV
Many users now prefer to stream their videos on a bigger screen than just their mobiles and laptops. Most smart TVs, currently in the market, come equipped with Netflix and YouTube. Developing applications that are compatible and work well on smart TVs will give you the edge over competitors. 
8. ​Tablet​ ​and​ ​Phone​ ​Applications
Similar to smart TVs, having applications that can be downloaded via mobile phones and tablets will help you score more customers. Ensure your application is easily downloadable via Android and IOS.
There are certain requisites for applications to be listed on Play Store and App Store. Ensure your application follows these guidelines.
9. Set-Top​ ​Box (STB)
A set-top box is a receiver that receives data from your servers and connects it to the TV. Most users without a smart TV connection opt for STBs for streaming video content.
Ensure your STB delivers high-definition videos for a better customer experience. 
10. Custom​ ​Interface
A custom interface is the best way to market your brand. Using brand colors, easy-to-access controls, and  convenient features, will help create a good impression and allow for more customer retention and loyalty.
Hiring the right IPTV solutions provider can also help you to customize the interface.
11. In-built Marketing Solutions
Whether you want to promote a video or encourage users to watch a new series, in-built marketing helps drive traffic to your service.
Many IPTV platform providers give you the option to customize content for your audience by using recommendations, capturing leads forms, and more.  
12. Advanced Analytics
Use analytics to know how well your IPTV service is performing. Advanced analytics like audience timelines, engagement graphs, and other custom metrics can help identify how to retain customers in your application or website.
Making decisions backed by data is the key factor in the success metrics. 
13. Revenue Generation Models
Figure out how you will monetize and grow your revenue by introducing monetization options like in-app advertisements, subscriptions, and more.
In today's market, affiliates and collaborations with key brands and influencers are also on the rage. 
14. Support​ ​and​ ​Launch
Once you have the entire product and plan in place, launch your service. But your work doesn't stop there.
Continuously offer assistance to your users throughout the service for a better user experience.
Also, swiftly troubleshoot any issues and reduce any downtime to avoid user frustration in your service. 
In conclusion
By following this checklist you can start your own lucrative IPTV business. You can provide quality output and win customers through a well-thought plan and execution.